Arizona's first football All-American Fred Enke dies at 89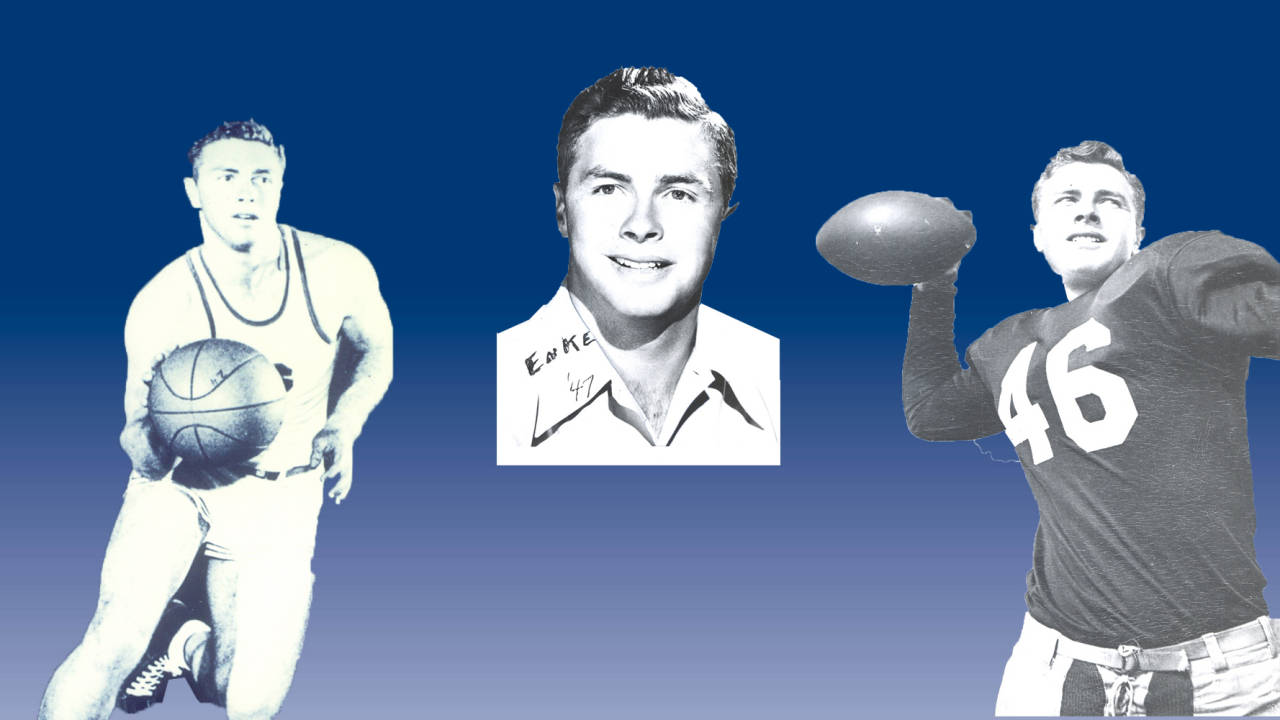 TUCSON, Ariz. — Fred Enke, Arizona's first major college All-American who went on to play quarterback for seven seasons in the NFL, died Sunday at age 89.
Enke lettered in three sports for Arizona — football, basketball and baseball. He was named a third-team All-American by the Associated Press in 1947 before moving on to a pro career with the Detroit Lions (1948-51), Philadelphia Eagles (1952) and Baltimore Colts (1953-54). He accounted for 4,169 yards passing and 640 yards rushing during his career and earned All-Pro honorable mention honors as a rookie.
"Arizona Athletics is mourning the loss of an iconic Wildcat," said athletic director Greg Byrne. "Fred was one of the UA'€™s first great athletes and his contribution to the athletics department will always be remembered. We send our condolences to Fred'€™s family and friends."
Enke starred in three sports at Tucson High School, then postponed his collegiate career until age 21 to serve as a Navy pilot in World War II.
He lettered for the Wildcats for two seasons in football and three in baseball and basketball. In 1947, he led the nation with 1,941 total yards (1,406 passing and 535 rushing). He also helped the Arizona basketball team, coached by his father Fred A. Enke, to three Border Conference championships and captained Arizona's baseball team in 1948, batting .345.