Arizona freshman Johnson next up at receiver
TUCSON, Ariz. — Arizona's depth at wide receiver will be tested down the stretch.
Sophomore Nate Phillips, last year's leading receiver for the Wildcats, suffered a broken foot last week, has had surgery and will miss the rest of the season, coach Rich Rodriguez said.
The player who should benefit the most in terms of new playing time is true freshman Tyrell Johnson, from Fort Myers, Fla.
"I'm hoping that T.J. steps up and comes into his own, because he's going to be a great receiver," senior wideout Austin Hill said. "It really takes being in the game to really come into your own. You can always come into your own in practice, but it's hard to be a gamer when you haven't even played much in a game yet."
Johnson has played some. The speediest player on the team has 12 catches for 105 yards and two touchdowns. One of those scores came last week on an 8-yard pass after Phillips was injured.
"He's had a few touches earlier, and he's still learning, but he's a talented guy," Rodriguez said. "We have to get him the ball more often."
Johnson also has 12 kick returns for an average of 21.5 yards, with a long of 38.
"He's a physical guy," Rodriguez said of the 5-foot-7, 160-pound Johnson.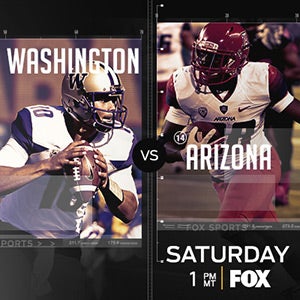 "He's not real big right now; he is still young. When you have a return guy, a fast guy like that who's not afraid to hit it up in there, it's frustrating when we don't break him loose. I think it's a matter of time for him because he has the ability."
Phillips made 25 catches for 272 yards and two touchdowns this season. He was targeted more often last season in a less-deep receiving corps, catching 51 passes for 696 yards and seven touchdowns.
Samajie Grant, DaVonte' Neal and Johnson figure to be the primary slot receivers, forming a short, quick trio. Hill, who has played outside and sometimes in an H-back/tight end role this season, can help, too, if Arizona wants a bigger (6-3, 212) slot. That's where Hill played for most of the 2012 season before sitting out last season with an ACL injury.
"I think T.J. will handle it very well," Hill said.
"If not, Coach knows I will be able to play slot a couple of times. But I definitely believe T.J. can fill Nate's shoes; not be Nate but fill Nate's shoes and really make some great plays for us."
The NCAA stats show Arizona linebacker Scooby Wright tied for second nationally with 13 sacks and first in tackles for loss (2.3 per game, 20.5 total).
But not really.
Arizona announced Wednesday a statistical change from the Washington State game, when Wright forced three fumbles and was credited with three sacks, which also count, by definition, as a tackle for loss. Those stats all came on the three plays, as Wright swatted the ball from the hand of quarterback Connor Halliday — forced fumble, sack, tackle for loss.
But one of those fumbles was recovered by an offensive lineman and returned for no gain. According to college statistical guidelines, because the fumble was returned to the line of scrimmage, there is no sack and tackle for loss.
"Interesting," Wright said after practice Wednesday, although he merely shrugged. "I really don't care."
Wright's new totals heading into the this weekend's Washington game — 12 sacks and 19.5 tackles for loss — will be reflected when the NCAA releases new national stats Sunday.
As far as I know, the play would still have resulted in a sack by NFL statistical guidelines.

— Blair Willis (@BlairWillisUA) November 12, 2014
Bruce Feldman of FOXSports.com was in Tucson this week for a round of interviews, including with Wright.
"He thought I was going to be a lot shorter. It kind of offended me a little bit, I'm not going to lie," Wright said, laughing. "He said, 'I thought you were going to be shorter than me.'"
Just to be clear: Scooby was under-recruited, is not under-sized.
"I think it does make me a little angry or a little pissed off when people say I'm undersized," he said. "I'm 6-1, 247 pounds, that's pretty solid size."
Wright said his father called Tuesday night after watching analyst Rick Neuheisel on the Pac-12 Networks.
"He said, 'Rick Neuheisel just said you're 5-foot-9,'" Scooby said. "That was just funny."
Arizona will release its injury list Thursday afternoon, and it will be interesting to see the news at cornerback. Redshirt freshman Jarvis McCall (shoulder) has missed the past two games, and his replacement, true freshman Cam Denson, left in the second half of last week's game against Colorado.
Sophomore Devin Holiday, who has been slowed much of the season with a back injury, came in and had a key interception in the fourth quarter.
"It was nice that he was able to step in there with how banged up we are," Rodriguez said. "We would've been searching if he wasn't able to play. I hope it gave him some confidence because he is a good football player. Jarvis McCall should be better and we're still hopeful about Cam Denson."