Arizona baseball coach Lopez retires three years after national title
TUCSON, Ariz. — Andy Lopez, the last Arizona Wildcats coach to win a national title, decided to call it a career.
Lopez on Monday retired as a college baseball coach after 33 years, including14 at Arizona, where he last won it all in 2012. Lopez said the decision was made about a week ago, before Arizona played UCLA.
Lopez, 61, who won two NCAA titles (Pepperdine, Arizona) was just two years removed from heart surgery and three years from an NCAA title. The last two years have been tough, and the Wildcats didn't qualify for the postseason in any of the past three seasons.
Ultimately, it was his health, the pain of losing and the stress that comes with it that made Lopez decide to end a college coaching career that spanned more than three decades. Two incidents this season may have spurred his decision. He started the season with the same desire he had before the heart surgery in the fall of 2014 and "was fully invested again" in leading Arizona.
But in mid-March, on a trip to Stanford, the first incident occurred.
"I woke up Saturday morning and (while) getting ready for the game I felt tightness in my chest," Lopez said. "It felt like a panic attack was coming. I never had that before. I drank water because I felt I might be dehydrated. It went away. I told my wife and cardiologist about it."
He was told it was "stress and genetics."
"The goal for me at that point was to manage the stress," he said. "Well, I did a marvelous job of that. I failed horribly; horribly."
The second incident occurred on a plane flying back from Oregon State about a month ago, after Arizona lost two of three.
"I started thinking, 'I hope there's a doctor on this flight.' We're 30,000 feet in the air. Those are the two things that made me come home and talk to my wife."
He also talked to Byrne about it. For the last couple of years, Byrne said Lopez told him he'd know when the right time would be to call it a career.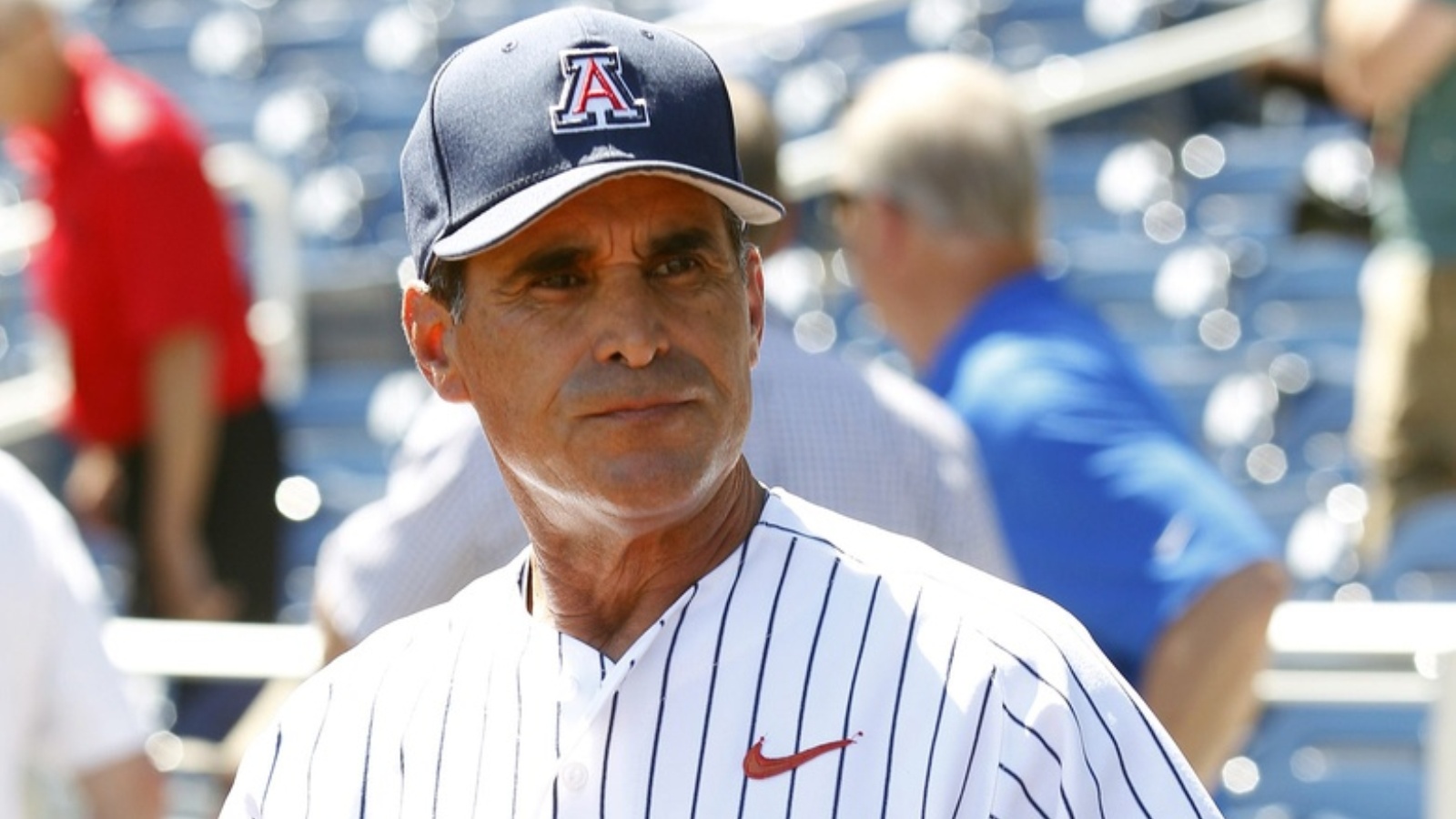 I feel like I can fix it, but I don't know if I have the energy, and I don't know if I have the health to fix it. It hurts me to say that.
Andy Lopez
When Byrne got the call he didn't try to convince him to stay but instead listened to him to "be his friend, be the AD but also listen to him and support him however I could."
Byrne said Lopez could have coached longer and he would not have had any problem with it in as much as Lopez had built up plenty of equity in the profession to warrant it.
"I still felt he had the energy, even though it wasn't the same it had been," Byrne said.
Admittedly, the energy waned.
"I always felt like I could fix something," Lopez said. "This is probably what it comes down to and Greg and I have had this conversation a time or two: I feel like I can fix it, but I don't know if I have the energy, and I don't know if I have the health to fix it. It hurts me to say that."
Lopez said "ignorance is bliss" and had been for years as a coach. He's felt tightness in his chest often and the losing took its toll. He has heart disease and the pains make him think, "how much damage am I doing?"
Questions of how long will he live came often, hoping to live as long his parents did – into their 90s.
He admitted to being "a really bad loser."
Ultimately, he realized, "I need to get away from games. I need to get away from games."
With a good, quality team returning next season, he said he had looked forward to the future and isn't one to shy away from challenges, but also realized "I don't know if I can do it anymore. Hurts to say that, but I don't know if I can do it anymore."
Lopez thanked seemingly everyone: friends, former coaches and players, current coaches and players, Jim Livengood, the man who hired him at Arizona, and Arizona athletic director Greg Byrne.
"Andy Lopez is one of the classiest coaches/people I have ever been around," Livengood told FoxSportsArizona.com on Monday. "Nobody treats people better than Andy. He's a true legend in college baseball and a terrific friend."
He got emotional in thanking his wife of 32 years, Linda, who "has allowed me to pursue a career that puts you on the road a lot. I wish I could say I handled losses easily and I'm not proud of things I've done after losses and tough seasons. Thank God I haven't had a lot of them."
On Monday, Bryne said it was a "bittersweet" moment but Lopez's retirement announcement would be more of a "celebration" of success than a goodbye.
In 2012, Lopez guided Arizona to its fourth NCAA baseball title, 26 years after its last one. In that season, he guided Arizona to its first 40-win season since the 1989 season. In the 2012 run to the title, Arizona, the Pac-12's co-champions, went 10-0 and never trailed in the five games at the College World Series, eventually defeating two-time defending champion South Carolina for the title.
"I had some good times and unbelievable experiences," Lopez said.
While at Arizona, he won 487 games from 2002-15, bringing his career total to 1,174 victories, which ranks 11th most among active Division I coaches — though Lopez no longer is active.
His career win total stands at No. 29 among all Division I coaches. Byrne listed a bevy of Lopez's accomplishments in announcing the retirement. Lopez, in meeting with the media on Monday, said, "I hope one day I really feel what Greg read."
In the moment Monday, Lopez said he was more "thankful for being alive."
He said he will enjoy retirement and his family, and possibly do some television work. One has already contacted him about the possibility.
"Anything is up for grabs," he said.