Why wasn't Wanderlei Silva at the TUF Brazil 3 Finale?
The saga of Wanderlei Silva's really bad week continued during UFC Fight Night in Brazil on Saturday night where the coach was supposed to attend the event alongside his fighter, Antonio Carlos Jr., who was fighting in the co-main event not to mention his student Ricardo Abreu competing on the undercard.
Silva was pulled from UFC 175 on Wednesday after news surfaced that he allegedly refused to take a random drug test being administered by the Nevada State Athletic Commission last weekend. Silva explained later that it was all a big misunderstanding and he would gladly take the drug test, but commission rules state that any athlete being tested has to give a sample at that time or it's looked at essentially as failure for refusing to take it.
The UFC promptly replaced him with Vitor Belfort, and now he will face Chael Sonnen at UFC 175 with a potential middleweight title shot on the line.
On Saturday night, Sonnen sat cage side to watch his fighters — Warlley Alves, Vitor Miranda and Marcio Alexandre — compete for the TUF Brazil 3 championship, but Silva was nowhere to be found.
Grace Tourinho, the UFC's managing director in Brazil, stated at the post fight press conference that Silva was supposed to attend the event, but never showed up.
"That's exactly it — in reality he didn't show up," Tourinho said. "That's the information I have. I was expecting him and he didn't show up."
Other sources have indicated that Silva was not supposed to attend the show due to recent activities that forced him out of the fight against Sonnen in July. Silva said on Twitter that he was removed from the public relations schedule for the event.
The truth of the matter likely lies somewhere in between.
One thing for sure, Brazilian fans didn't seem to be too happy with Silva when Carlos mentioned his name following his victory as the entire arena erupted in a loud chorus of boos.
UFC Returns to Brazil Four More Times in 2014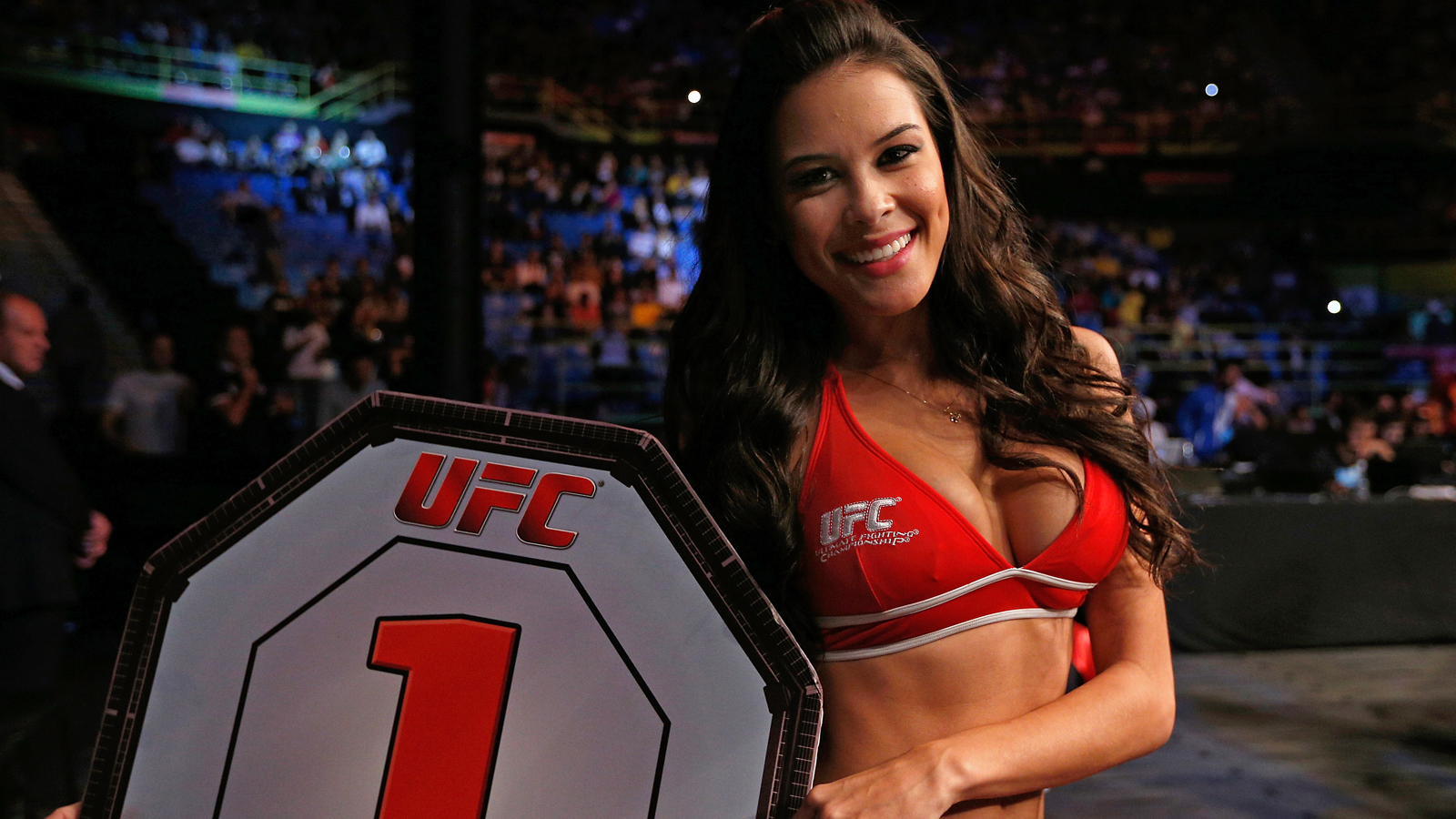 The UFC card that took place in Sao Paolo on Saturday night will be the last show for the promotion in Brazil for a few months because of the upcoming World Cup soccer matches invading the South American country.
It's only a brief hiatus, however, as the next show is already planned for September with three additional shows still to come in 2014.
"Yes, we're still going to have a lot of events here this year. We're going to have another four events," Tourinho said. "The next shall be in Brasilia in the Nilson Nelson Arena on the 13th of September."
This will be the first UFC event hosted in the city of Brasilia.
Warlley Alves Wants Titles Back in Brazil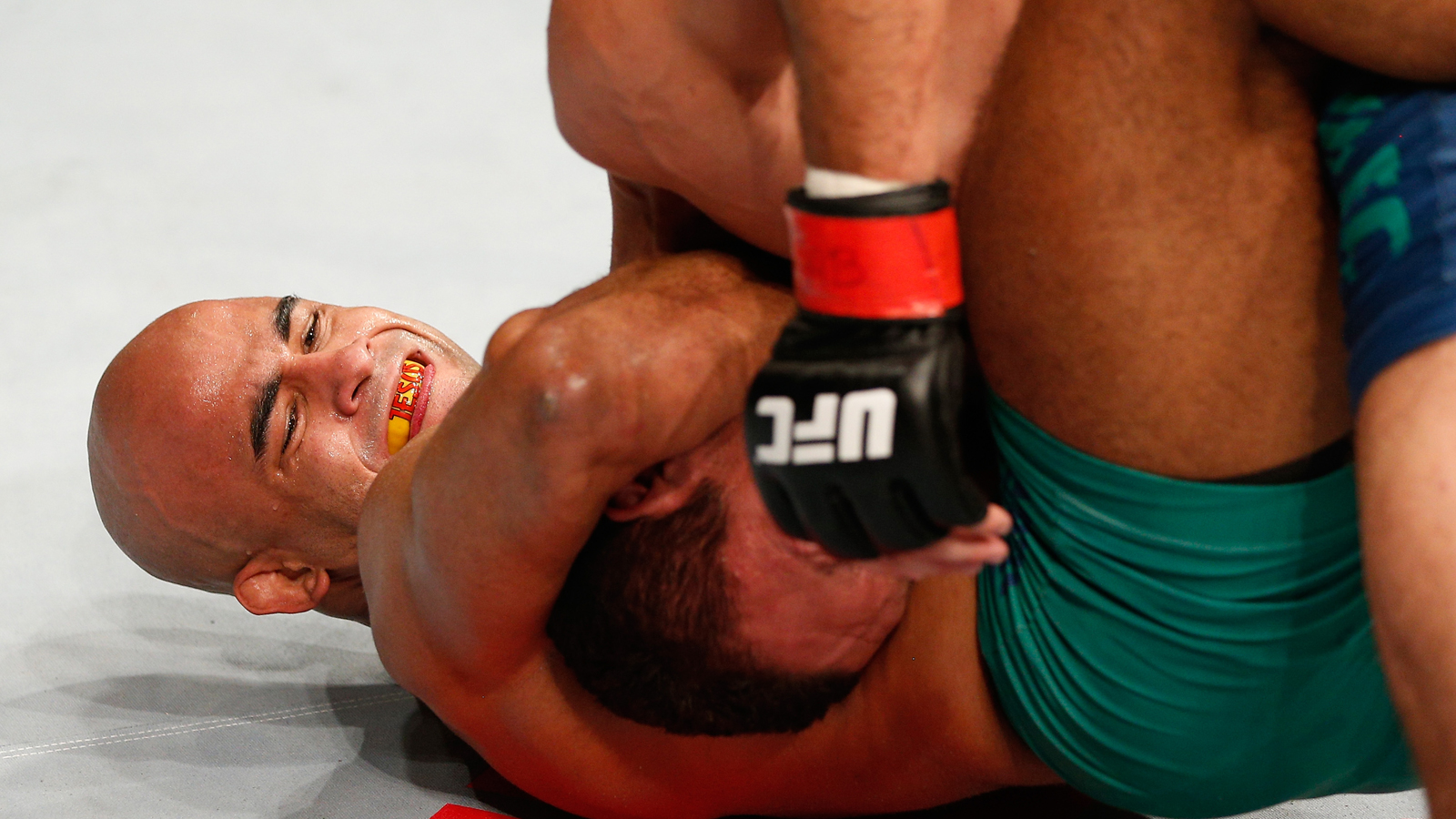 In case you didn't notice following T.J. Dillashaw's upset win over Renan Barao last weekend at UFC 173, but the Brazilian reign atop almost every division in the UFC has almost come to an end. It wasn't long ago that Brazil represented champions in at least four out of the eight men's divisions, but now that list is down to just one — Jose Aldo in the featherweight class (and he defends his belt against Chad Mendes in August).
The newest Ultimate Fighter winner, Warlley Alves, hopes to help bring some gold back to Brazil once he drops down to his natural weight class of 170 pounds and begins his UFC career. While Alves isn't putting the cart before the horse and calling for title shots now, he's just making his intentions clear that one day he hopes to hold a UFC belt as a proud Brazilian champion.
"If everything works out, I'm going to go into my class and I'm going to go slowly and in some years, five or six years, who knows I can dream, maybe I will have a belt around my waist and I will be able to represent Brazil," Alves said. "Brazil had five of six titles and now we only have one. Now we have to go and get them back. Brazilians are all big warriors and we deserve this."
News and Notes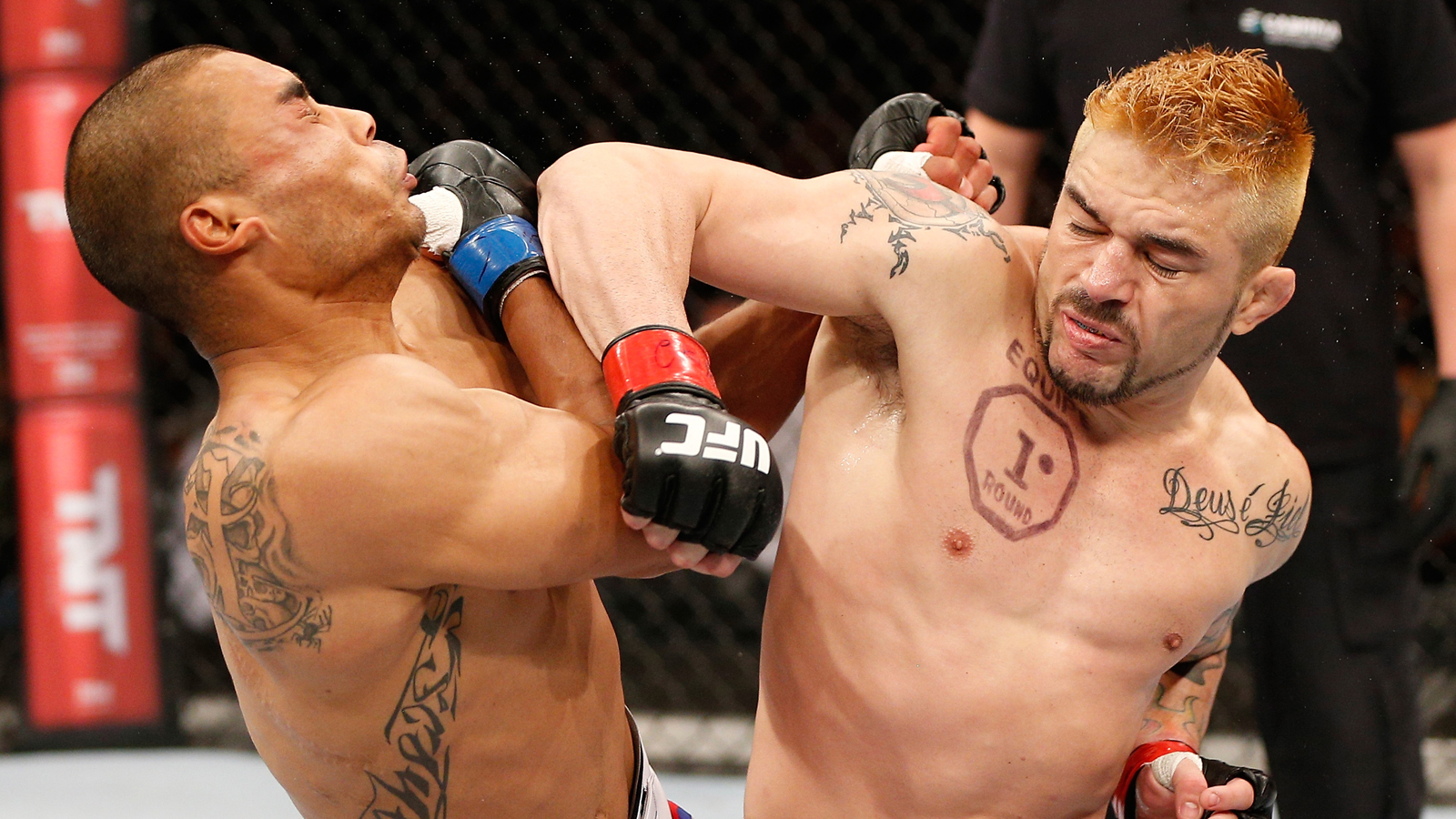 Two quick items revealed at the post fight press conference — Rony Jason, who lost a close split decision to Robbie Peralta in the opening fight on the main card suffered a broken hand and the injury will require surgery. There's no word on when he may be able to return to action.
In more positive news, in winning The Ultimate Fighter Brazil 3, Warlley Alves not only takes home a trophy and a six-figure UFC contract — he's also taking home an extra $75,000 in bonuses.
Alves won a $50,000 bonus for his submission win over Marcio Alexandre on Saturday night as well as taking home another $25,000 for a guillotine choke he pulled off during the season of TUF Brazil 3.
Alves joked that he could now record an album, which has always been his dream, but in reality he's going to invest the money back into his training as he looks to make an impact in the UFC's welterweight division.