White addresses Jon Jones' criticism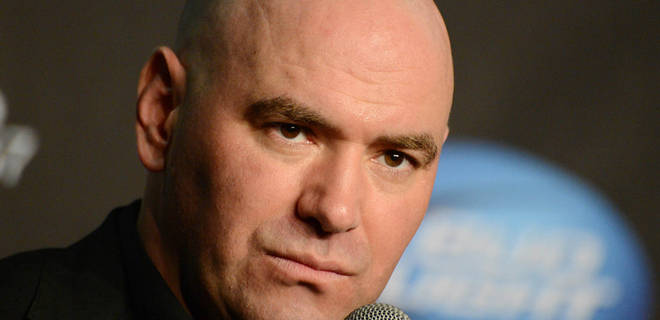 Jon Jones isn't quite feeling the matchmaking process that
involves the contenders around him. In a recent interview, the UFC
light-heavyweight champion was a bit critical of the process
that's getting challengers to him.
Jones made the comments to MMA Fighting just before the
UFC matched up his last opponent Alexander
Gustafsson with Jimi Manuwa. Jones has never seen Manuwa fight,
but it's probably safe to assume he doesn't feel any
differently than he felt when it was supposed to be Antonio Rogerio
Nogueira in his place.
"I just want to see [Gustafsson] fight a top
contender," he said. "It seems like these guy
aren't really having the toughest time getting to the belt.
Glover Teixiera goes from [Ryan] Bader to a championship fight.
Gustafsson went from Shogun [Rua] to a championship fight.
Let's have the top guys fight each other. I feel like they
save all the dogs for me and give the toughest guys the easiest
matchups to get a title shot. Let's see some of these top
contenders fight each other, you know? But like I say, either way
I'm going to fight the toughest dudes anyway, so it really
doesn't matter what journey they're on, but I'm
definitely noticing it seems that top contendesr really
aren't fighting other top contenders at all."

(Alexander Gustafsson proved to be Jones' toughest test
yet)

Asked for his thoughts on the champ's comments, UFC
president Dana White pointed out that some did say the thing about
Gustafsson, and look how well he did when he vaulted into the title
match.
"Jon, I love you, you're not a matchmaker,"
White said. "Fight your fight, he'll fight his fight,
and don't worry about it. When you talk like that it makes it
sound like you're worried about it."
Manuwa is a perfect 14-0 overall in his career, and 3-0 in the
UFC, with all of his octagon wins via TKO.
White said that when he first announced Gustafsson would fight
Nogueira, he had a verbal agreement from Gustafsson but not
Nogueira, whom they couldn't reach. When they finally did so,
Nogueira said he was still injured and could not fight.
"The fight isn't for four months, and he's
determined that he's already hurt. I don't understand
him," White said. "The guy's always hurt. Every
time you call him, he's hurt."
While Jones would have preferred to see Daniel Cormier step in
against Gustafsson, he'll have to stand by and see what comes
of Gustafsson's opportunity to get back to a rematch
instead.
"Both these guys are strikers. I think it's going to
be a standup war. I think anything is possible," White said.
"This happens all the time. Same f—ing thing people said
about Gustaffson. 'Oh, Gustafsson is going to fight f—ing
Jon Jones. Jon Jones is going to kill him.' OK."