Ovince St. Preux submits Nikita Krylov with rare Von Flue choke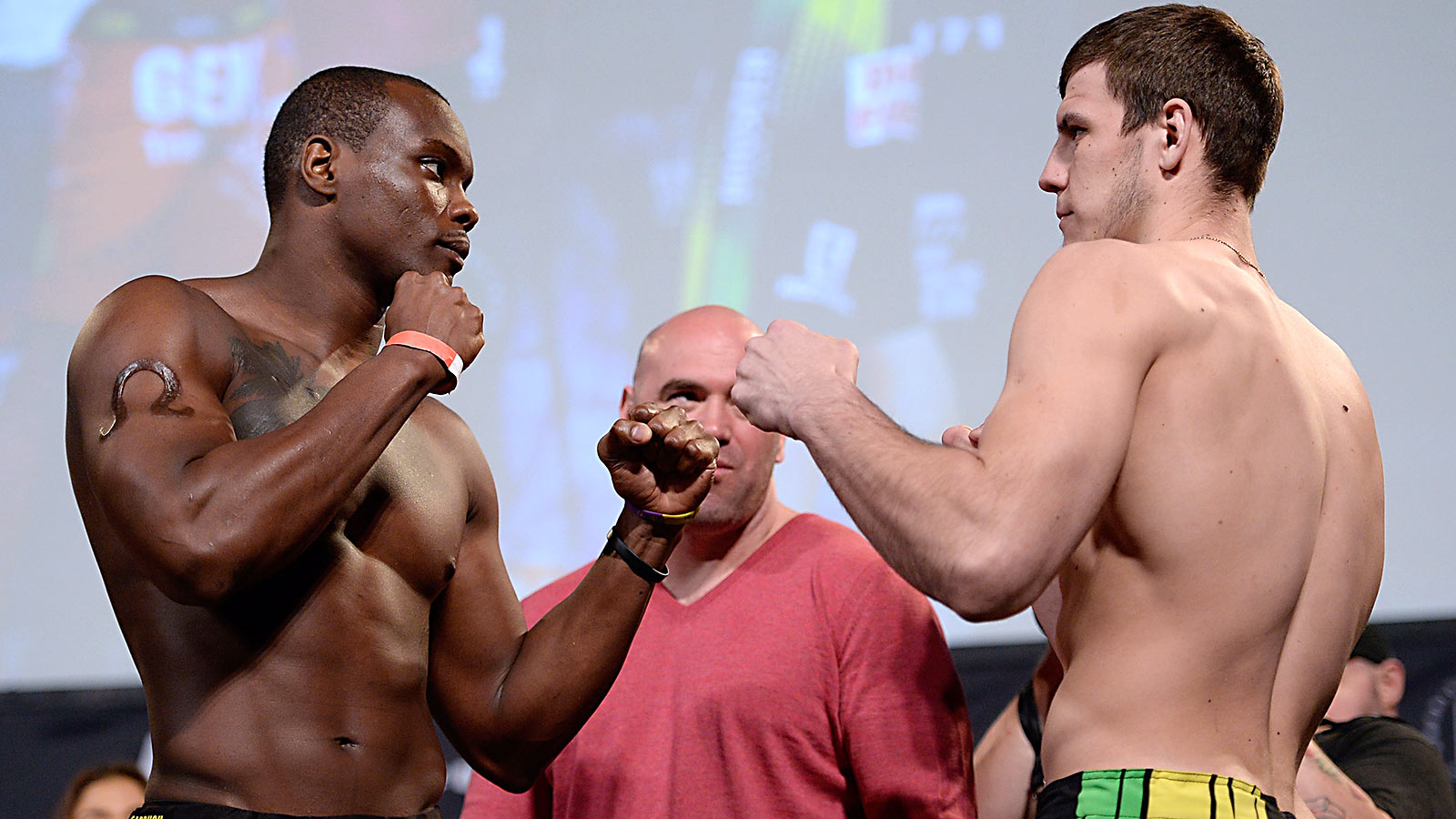 It was one of the rarest submissions you'll ever see.
Ovince St. Preux had Nikita Krylov unconscious and no one in the crowd even realized it. St. Preux used a Von Flue choke to beat Krylov at 1:29 of the first round in the main card opener at UFC 171 at American Airlines Center.
Krylov went for a guillotine choke with St. Preux in half guard. St. Preux countered by wrapping his arms around Krylov's head and putting his left shoulder against his neck. St. Preux squeezed and that was it — Krylov was out.
"I'm calling that Performance of the Night," St. Preux told Joe Rogan afterward.
At first it looked almost like an accident. But St. Preux (15-5), a Strikeforce veteran, knew exactly the technique and what he trying to pull off. And it worked perfectly.
St. Preux has now won four straight going back to his Strikeforce days. A former University of Tennessee football player, the 30-year-old has a ton of athletic potential. Look for a significant step up in competition for him now in the light heavyweight division.
Krylov (16-4) came in as a very intriguing prospect. After a horrible performance in his UFC debut at heavyweight (a TKO loss to Soa Palelei), Krylov knocked out Walt Harris at 205 in January with a vicious head kick. Just 22 years old, the Ukraine native still seems to have a bright future in the UFC.
But things went dark for him pretty quickly Saturday night.