Luke Rockhold, 'Jacare' Souza, both lobby for Vitor Belfort fight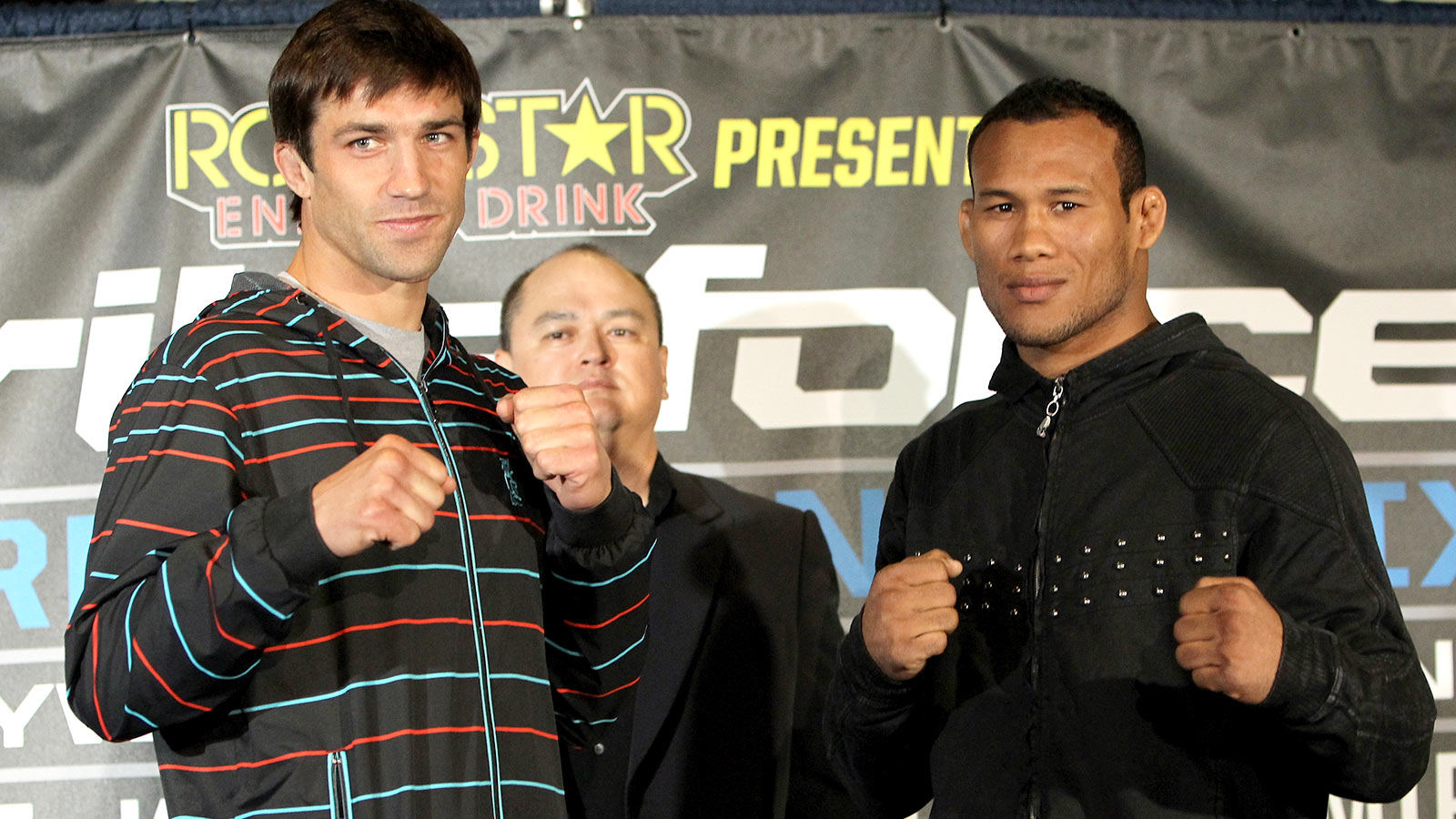 The UFC's middleweight division is wide open, particularly in the aftermath of UFC 175's title match pitting Chris Weidman and Lyoto Machida. What follows that is anybody's guess.
Luke Rockhold has an idea though. He wants to fight Vitor Belfort on Aug. 30, he told UFC Tonight's Ariel Helwani.
Helwani reported the news on Wednesday's show.
Belfort is still tentatively penciled into the July 5 UFC 175 date, but with the recent drug test failure of Chael Sonnen, he has no opponent. And anyway, there is no guarantee that he'll be licensed, with an upcoming June 17 hearing scheduled with the Nevada athletic commission to address the topic.
But Rockhold wants in to a later date, the one penciled in for UFC 177 in Las Vegas.
Of course, if Belfort isn't licensed for UFC 175, he probably won't be available for the later date either. So he has a backup plan: Ronaldo "Jacare" Souza, whom he defeated in Sept. 2011, while both were members of the Strikeforce roster.
You would think that Souza would be chomping at the bit to avenge the defeat, but he's not exactly jumping at the idea.
Souza's management team told Helwani that like Rockhold, "Jacare" prefers to fight Belfort. And if it's not Belfort, Gegard Mousasi is his second choice. If he has his way, Souza would not fight Rockhold until after he won the championship.
Their preferences to fight Belfort should come as no surprise. Souza is ranked No. 4 and Rockhold No. 5, with Belfort the only active contender standing in the way of the belt aside from Machida, who gets his chance next month.