After lengthy absence, Amir Sadollah targeting fall return to octagon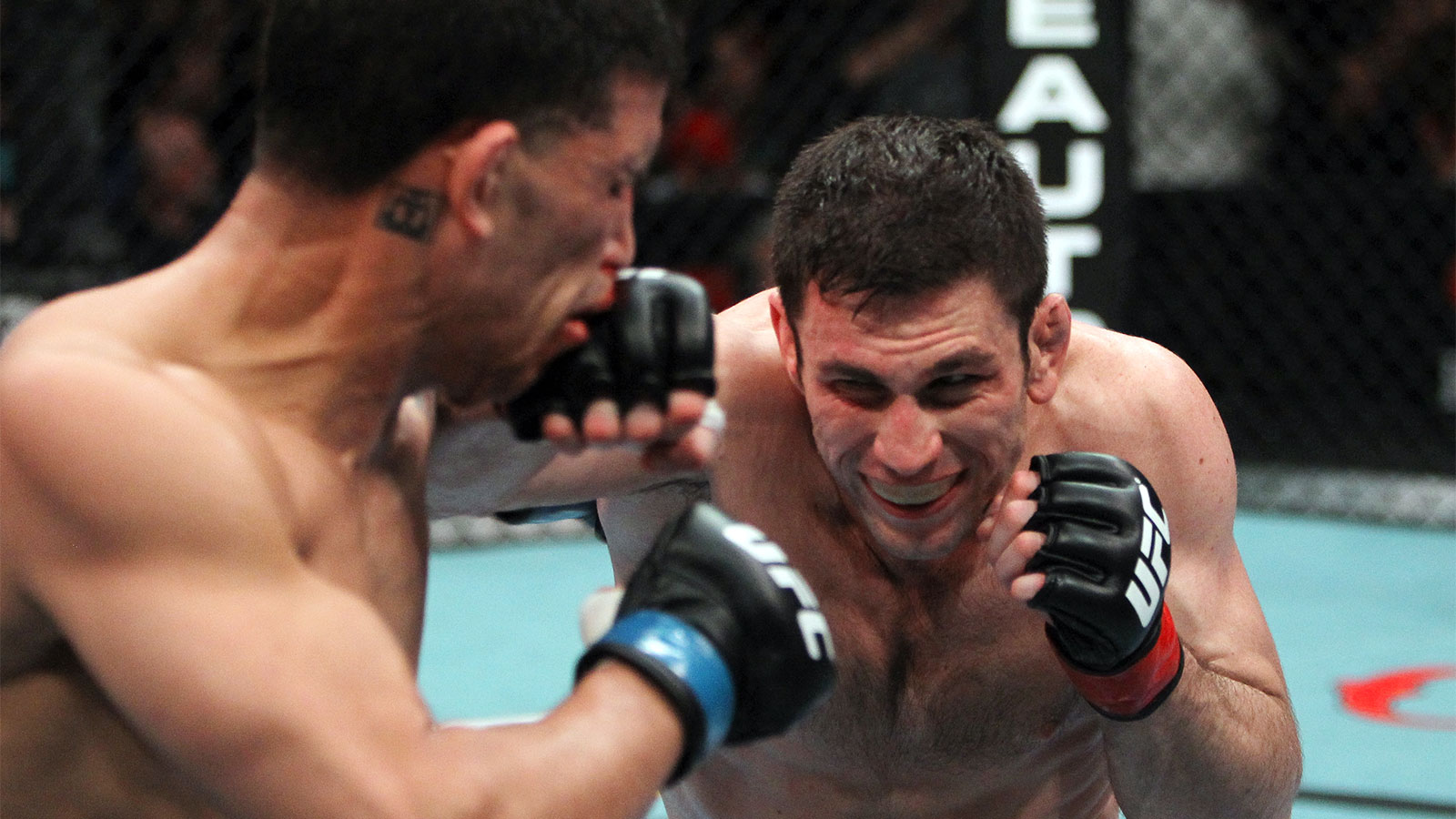 Amir Sadollah burst on to the major fight scene in 2008, winning season seven of The Ultimate Fighter, steadily facing strong competition levels despite his own inexperience and holding his own, winning some and losing some, but showing promise along the way.
And then, poof, he was gone.
It's been nearly two years since he's been seen in the UFC octagon, with little attention and no explanation. But finally, after a lengthy absence, he's slowly nearing a probable fall return, his manager Brian Butler-Au told FOX Sports.
Sadollah's path back to the cage was complicated by two unfortunate circumstances. The first one was a matter of routine; he was injured while training. The second was not; Sadollah suffered additional setbacks related to the injury.
Sadollah (6-4) had at one time been expected to compete in 2013, as he was briefly linked with Stephen "Wonderboy" Thompson for a UFC 160 matchup. Nearly two months before the fight, however, Sadollah withdrew injured.
Butler-Au declined to detail the exact nature of the injury, citing Sadollah's private nature, but said that the welterweight is gunning for a return in the fall, possibly around October.
Sadollah, now 33, holds career wins over C.B. Dollaway and DeMarques Johnson, among others. He had no prior MMA experience before winning TUF's season 7. His last fight came in Sept. 2012, when he lost a unanimous decision to Dan Hardy.
Ironically, that was also the last fight of Hardy, who shortly thereafter saw his career cut short with the discovery that he had Wolff-Parkinson-White syndrome, a condition that affects the electrical pathways to the heart.
Unlike Hardy, however, Sadollah seems to have a path back to fighting. As long as his progress continues, he could be back in the cage within months.
"He's feeling good now," Butler-Au said. "He's getting his training in and getting his timing back. It's nothing we want to rush into after being gone for so long. We want to get a good camp in, but Amir is anxious to get back in, and he's motivated."