2013 breakthrough star Brandon Thatch targeting September return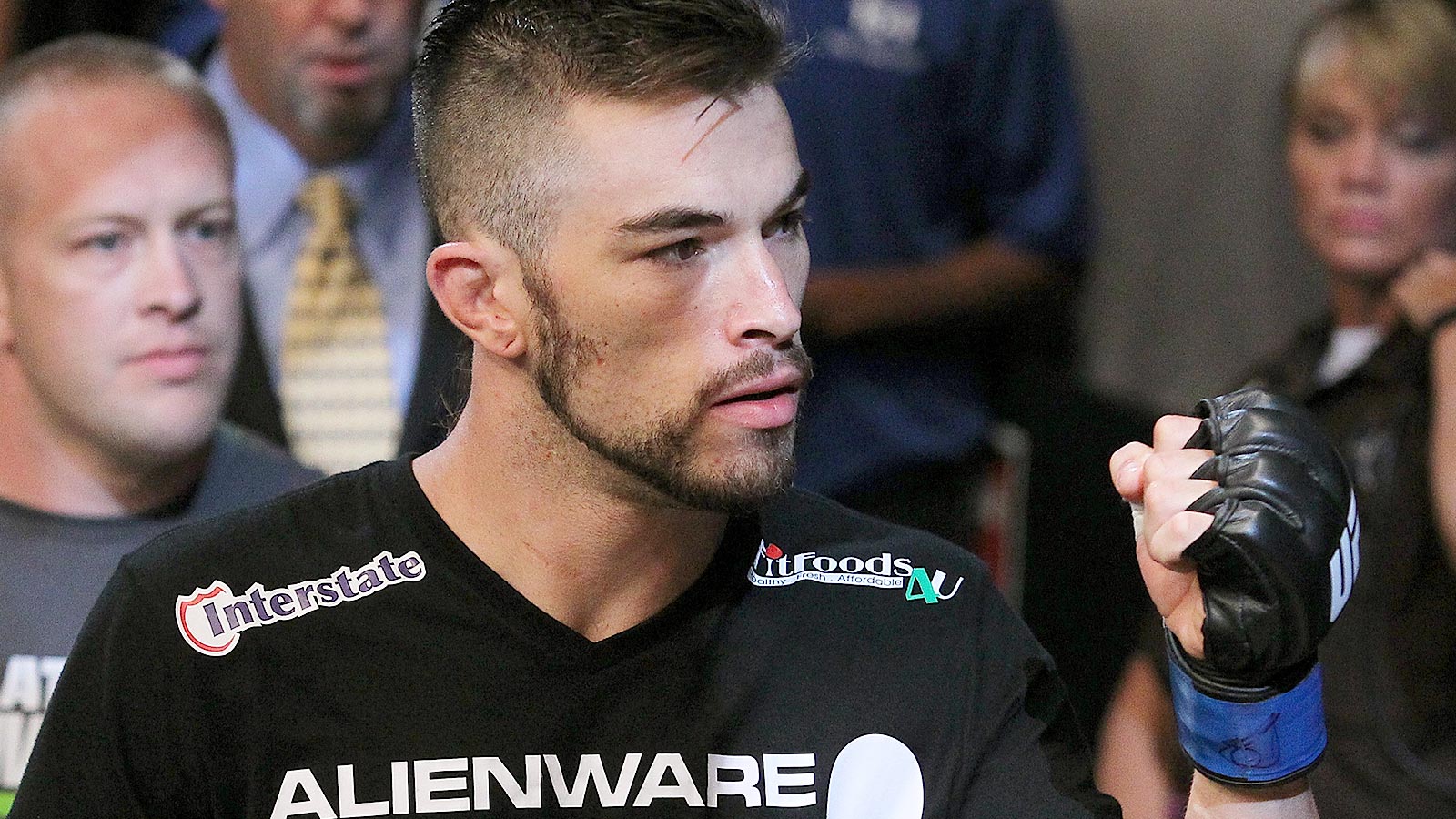 In 2013, Brandon Thatch was a barrage of sharp angles and explosive potential, a hail of knees and elbows, punches and kicks that could not be stopped. In two trips to the octagon, Thatch needed just 3:33 of cage time to finish his opponents, making him one of the year's breakthrough stars.
Thatch has mostly made a habit of short work nights; all 11 of his career wins have taken less than a round, and when he forced Brazilian hero Paulo Thiago to tap out to a soul-crushing knee to the liver last November, he brought the usually rambunctious locals to a dead silence.
Thatch's talents have many pegging him a future champ, but after the Thiago win, the surging welterweight's war wagon was forced to pump the brakes after he was shelved due to injuries to his shoulder and ankle.
All these months later, the 28-year-old is nearly ready to jump back into Joe Silva's available talent pool. His manager Sven Bean told FOX Sports that Thatch should be cleared to train next week after finishing the last of his procedures to remove a cyst from his left ankle.
"It's unfortunate because he's coming off that 2013 year where he was rookie of the year basically, and everybody wants him back in there," Bean said. "He wants to be in more than anybody, but we need to do it right. We don't want to rush him in and go backwards from the momentum that we started."
Since November, Thatch has had surgery on both his right shoulder to repair a labrum injury, as well as his ankle.
Early next week, he'll visit his doctor and address a cyst that recently formed, but the recovery time forecast for that is only a few days. If all goes according to plan, Bean thinks Thatch could be cleared at the end of next week.
Throw in a 6-8 week training camp, and Thatch could be back in the octagon by September, according to his team's best estimate.
In a return match, Silva could slot him in against a name or against another rising talent. With Thatch's potential, anything seems possible, and while he's yet to crack the top 15 in the loaded welterweight division, his team isn't shy to suggest his future targets lie within it.
"As a team we all believe Thatch will be champion of the division one day," Bean said. "But it's a matter of getting there. Without a doubt, the injury sidelined us but it hasn't stopped us from what the goal is.