What hangs over Mavs' interest in Bucks' Sanders?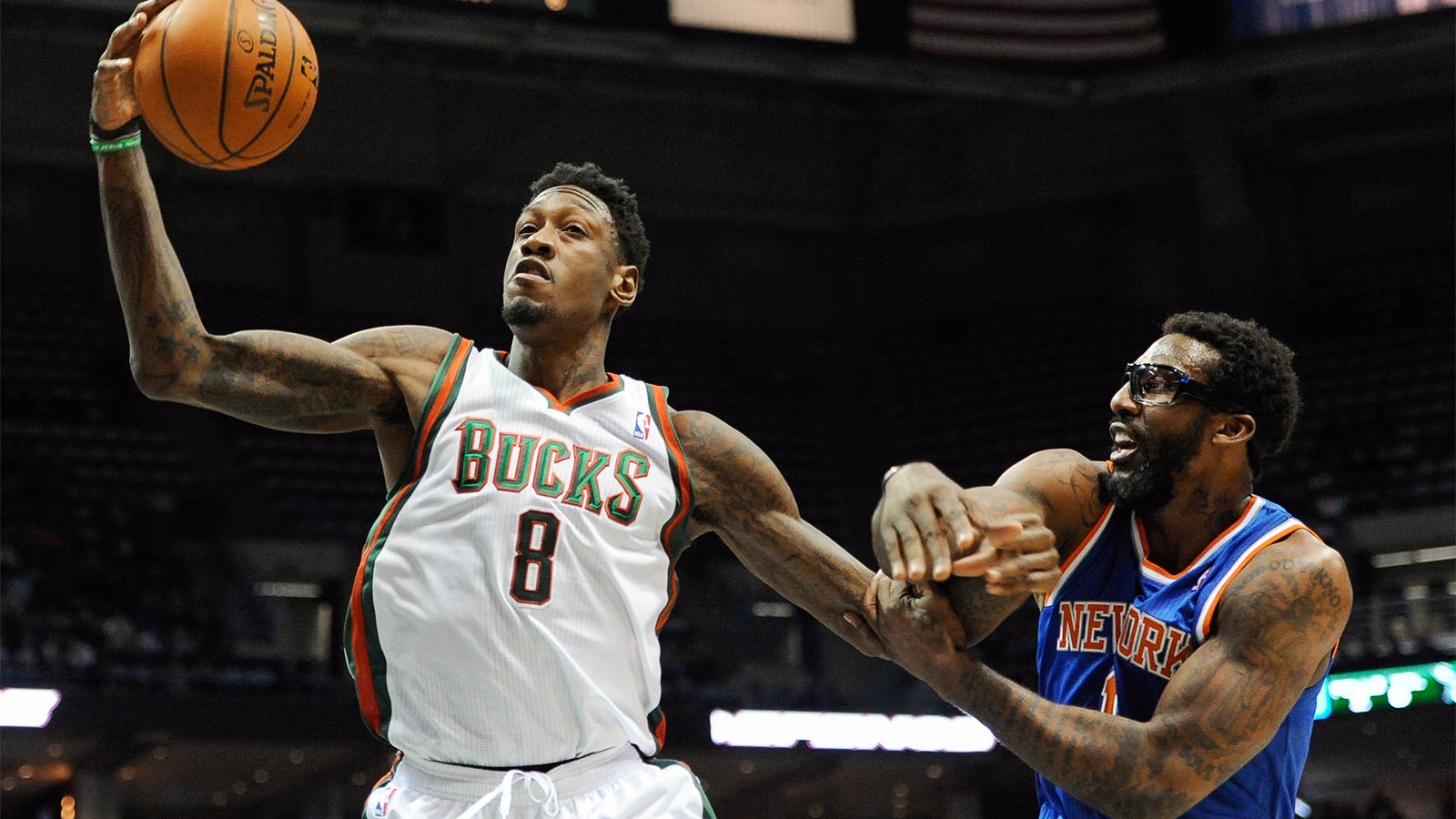 DALLAS — The Dallas Mavericks have expressed a public desire to bring back the core of this year's 51-win team next season and have also talked publicly about wanting to "add to the arsenal" as GM Donnie Nelson puts it.

But, he adds, "the free agent board isn't an exceptionally rich one this summer."

This is why when it comes to adding talent at center, free agency isn't the only path, even as Dallas will certainly eye bids on long-time favorite Marcin Gortat of Washington and possibly restricted youngster Greg Monroe of Detroit. The other way to bolster a Mavs group led by starter Sam Dalembert (under contract to Dallas for one more year at a cheap $3.5 million) is via trade.

This is where ex-Mavs center Tyson Chandler of the Knicks can be a candidate. And where troubled Bucks big man Larry Sanders can be as well.

Sanders, 25, was discussed by Dallas in-house before the trade deadline. But an injury and then a drug suspension put the brakes on serious discussion. This summer, if Milwaukee is considering giving up on the mercurial talent – a Defensive Player of the Year candidate if he keeps his head on straight – the Mavs will be among those answering the phone.

But the landscape has changed – and so has Sanders' baggage. Before, it was simply a matter of being willing to take on his new contract that guarantees him $11 million a year for the next four seasons. The Bucks "bet on the come" there with the outcome of that gamble long from being determined.

Now that financial commitment comes with what DallasBasketball.com columnist David Lord calls a "Sword of Damocles" lingering over the head of Sanders' employer. Dallas' thoughts before did not include knowledge of his inclusion in the NBA's substance-abuse program. Now "confidentiality protocol" is gone. Sanders' problem is no secret. The Bucks, or a new team, must decide its willingness to commit $11 million a year to a player who, if he fails, submarines the team and its finances.

That "Sword of Damocles" lingering

"To win a championship, you have to have lots in that arsenal," Nelson says, speaking generally and not at all about Sanders. "And certainly (owner) Mark (Cuban) is willing and gracious to spend as much as it takes. He's proven that over the years. But the reality is we got a cap and we got to work within some confinement. And so, having players that can perform at a high level at decent numbers is a key."

How high a level will Larry Sanders ever reach with that "Sword of Damocles" lingering above … not to mention that cloud of smoke lingering above as well?