Thunder's best options heading into NBA Draft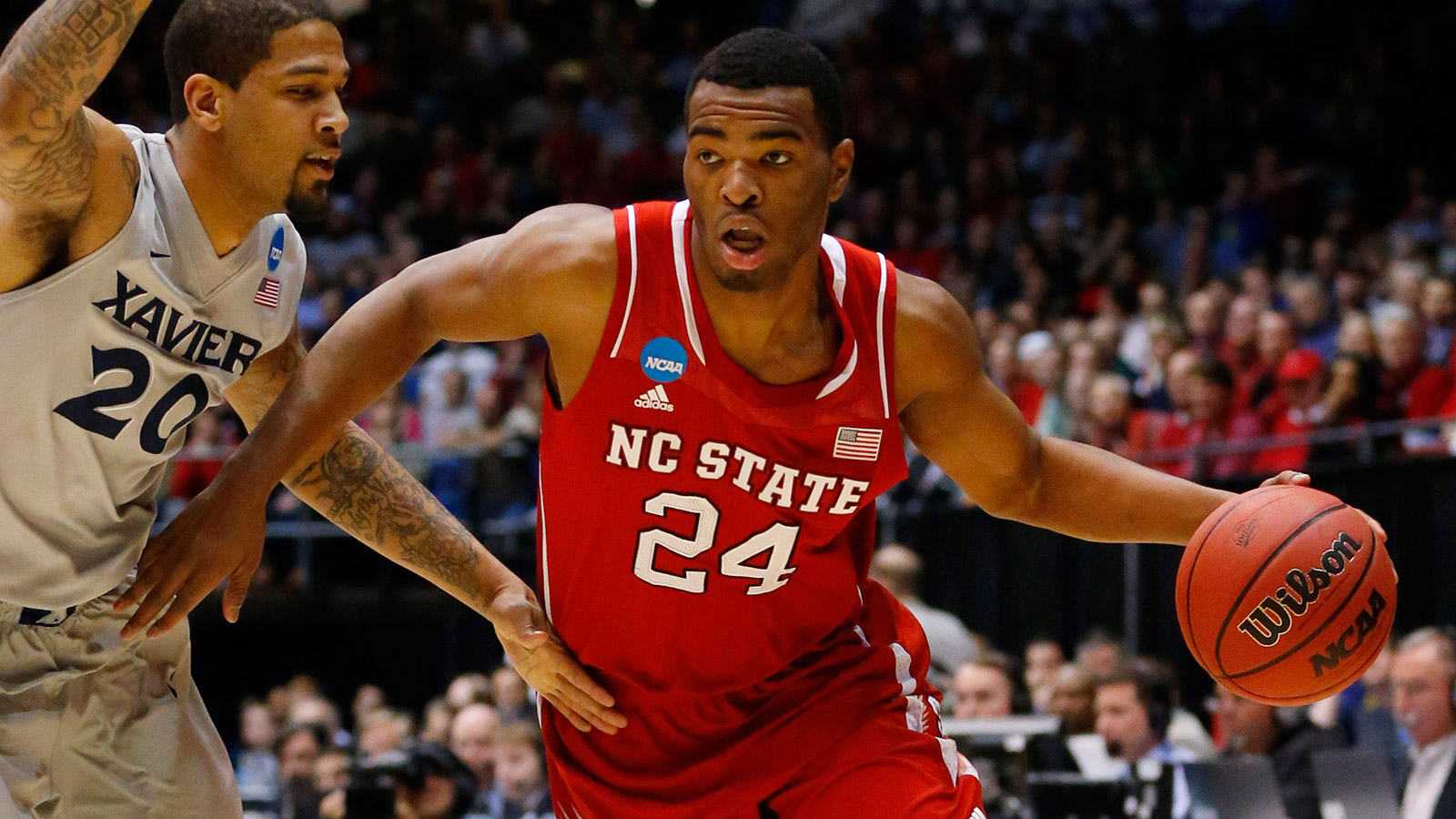 The NBA draft is less than three weeks away.
With two of the best players in the league in Kevin Durant and Russell Westbrook, plus young talent like Ser, Reggie Jackson and Steven Adams, Oklahoma City isn't in the market for someone to come in right away and change the direction of the team.
But what do they need?
This is one of the deepest NBA drafts in years, however, the Thunder won't be near the top. They have the No. 21 and No. 29 pick in the first round. Picking so low in the round makes it much more difficult to guess who the Thunder might get and who might be available, but here are a few players who could still be around how they could be a good fit for OKC.
T.J. Warren, North Carolina State
Most are projecting Warren to be a guy who gets selected in the mid-20s, so that would be a possibility for the Thunder.
Why Warren would work: Obviously, the Thunder are not in the market for a starter, but they desperately need bench help. Warren could be a guy like Kevin Martin, the former Thunder player who has the ability to create his own shot and has some size, too.
At 6-foot-8, 220 pounds, Warren would be a good fit because he's an excellent transition player, who can get up and down the floor, perfect for the Thunder's style. He averaged 24 points per game at NC State last season and is big enough to push around smaller defenders. A decent rebounder, too. Warren's issue isn't offense, but defense. No worries, though. The Thunder need scoring off the bench
Spencer Dinwiddie, Colorado
The Colorado junior was injured, missed the last 19 games with a knee injury, so his stock is a bit unsure.
Why Dinwiddie would work: Think Andre Roberson with an offensive game. The Buffaloes were 14-2 with Dinwiddie in the lineup and then just 9-10 without him. He's a perfect fit for the Thunder, because he's interested in passing and can also score. He averaged 18.9 points per game as well as 4.1 assists in the last two seasons with Colorado.
Dinwiddie is fast and good at working off of screens. He shot 41 percent from the 3-point line, which is something the Thunder are in need of. Dinwiddie is also effective at getting to the rim and has a nice floating jump shot.
Dinwiddie is not the kind of guy you want to build an offense around, but if you're looking for quick scoring off the bench, he could be your guy.
Glenn Robinson III
Robinson isn't a polished offensive player, which will cause him to not go early in the first round.
Why Robinson would work: If Thabo Sefolosha doesn't return, like most are projecting, the Thunder will be needing some help with perimeter defense. Robinson could be that guy.
The Thunder have a decent defensive option on the bench with Roberson, but Roberson is not any sort of offensive threat. Robinson isn't a great scorer, but he's better than Roberson.
Robinson, the son of former All-Star Glenn Robinson, is great for a big dunk and can run the floor. He shot 59 percent, but his effort on defense for Michigan was impressive He is long – 6–10 wingspan – and is a good rebounder, too.
Think of it this way: The Thunder are looking for someone, anyone, to guard LeBron James – even if for a few minutes. Not saying Robinson is the answer, but another body, another choice, and another person who may be available later in the first round, is a desirable option. A lot of it will be determined by whether Sefolosha returns, but you'd have to think the priority for the Thunder is bench scoring and perimeter defense. Robinson can provide a bit of both.
Follow Andrew Gilman on Twitter: @andrewgilmanOK