Texas A&M gets cleats from Snoop Lion, and they're ferocious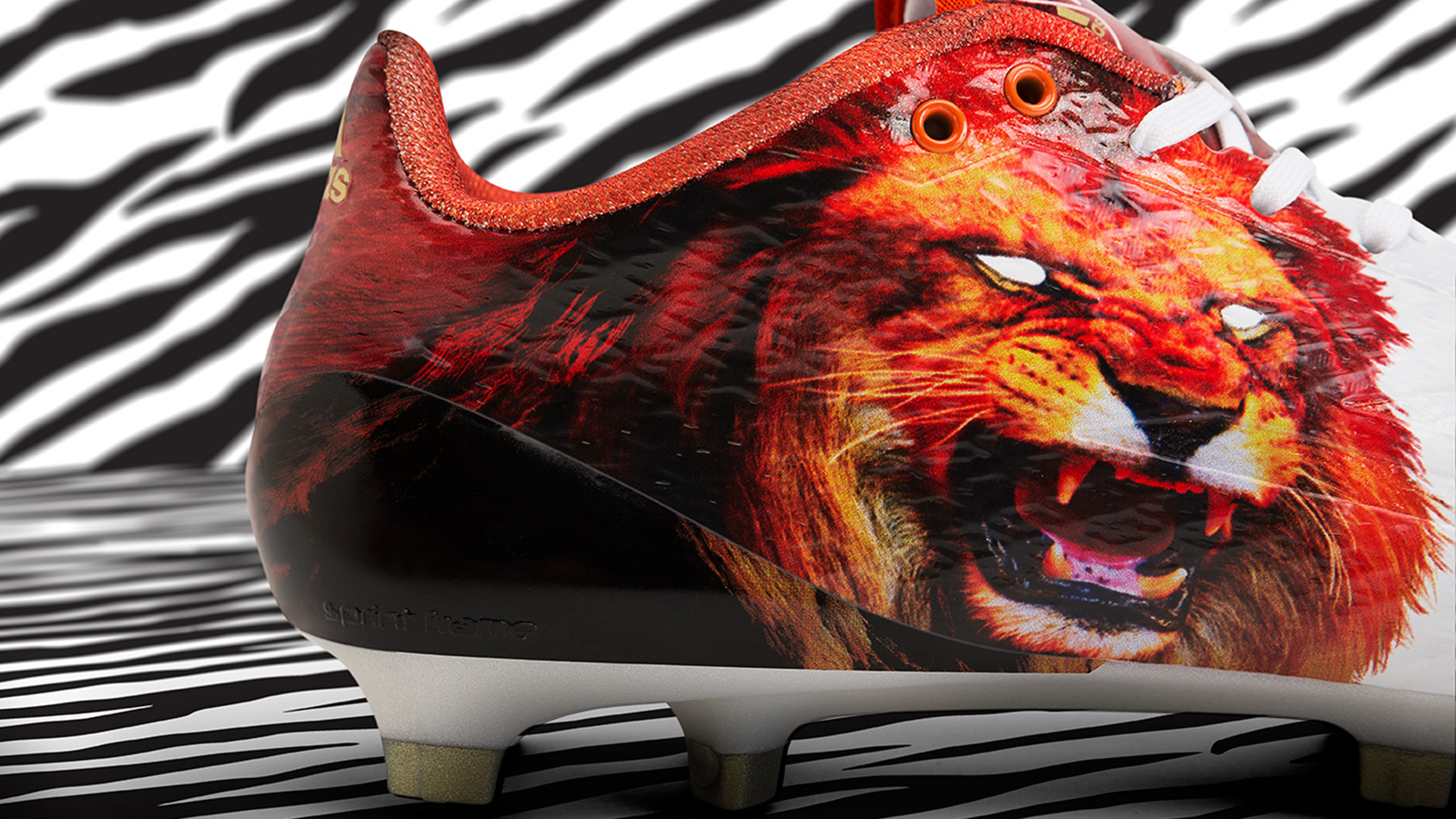 Reveille better watch his back in College Station. There's a lion on campus.
OK. That's a bit of an exaggeration, but Snoop Lion did make his presence known to the Texas A&M football team.
The rapper sent a pair of exclusive "Snoop Cleats"€ to Coach Kevin Sumlin and the team, and they're pretty awesome.
The all-white cleats are adorned with a portrait of a lion, the rapper's signature, and a pair of gold fangs.
Ain't nuthin' but a #G thang, baby! .@adidasFballUS X @SnoopDogg #SnoopCleat #AggieFBLife pic.twitter.com/0xHoLBm2AU

— AggieFBLife (@aggiefblife) June 20, 2014
S/O to @SnoopDogg for sending the exclusive #SnoopCleat to @CoachSumlin & @aggiefblife! #teamadidas #AggieFBLife pic.twitter.com/q9bBa1jaOq

— AggieFBLife (@aggiefblife) June 20, 2014
Former Aggie great Von Miller also received a pair.
My man @SnoopDogg just sent me a pair of his new Adidas cleats. Good stuff! @adidasfballus #snoopcleat #teamadidas pic.twitter.com/4WW0v549Gv

— Von Miller (@Millerlite40) June 21, 2014
Snoop is a longtime fan of the USC Trojans but has appeared to take a liking to the Aggies recently. Johnny Manziel Instagramed a photo of the rapper rocking an Aggie jersey back in February.
The design is the result of Adidas' first collaboration with a celebrity. The cost of the limited edition cleats is $120 and will be available beginning June 27, but you have to be in Los Angeles to own a pair. (Being a football star doesn't hurt your chances, either.)
(H/T College Spun)