Texans' Watt receives personalized Mighty Ducks jersey as gift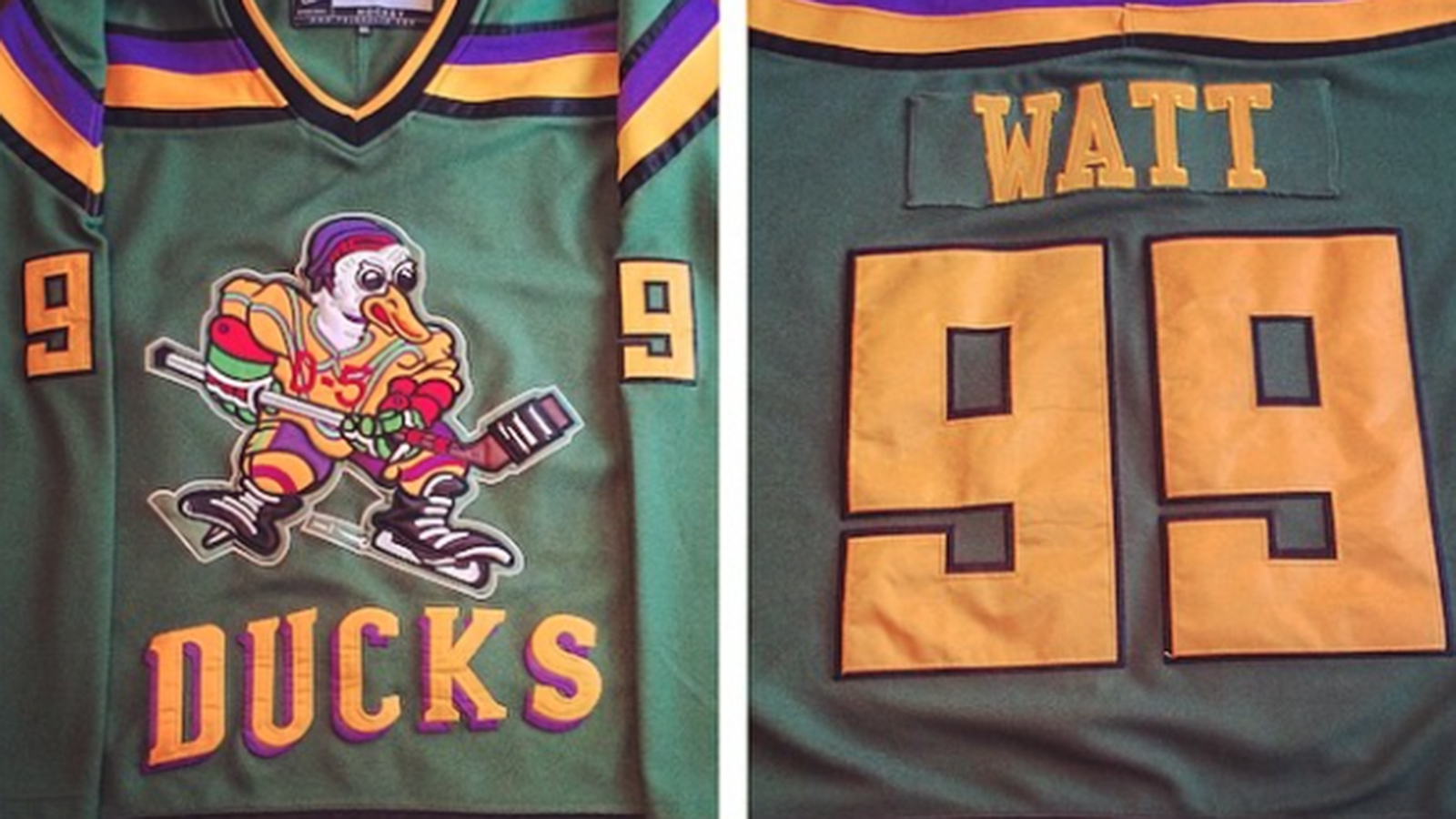 Growing up in Wisconsin, Houston Texans defensive end J.J. Watt has proven to be an avid hockey fan.
Now, Watt has new, personalized Mighty Ducks jersey, from the orginal movie in 1992, courtesy of his family he can wear next time he wants to show off his skills on the ice.
No doubt, Gordon Bombay certainly would have had an easier time beating the Hawks if Watt was a member of his ragtag 'District 5' team.