Texans' McNair: Clowney is the best player in the draft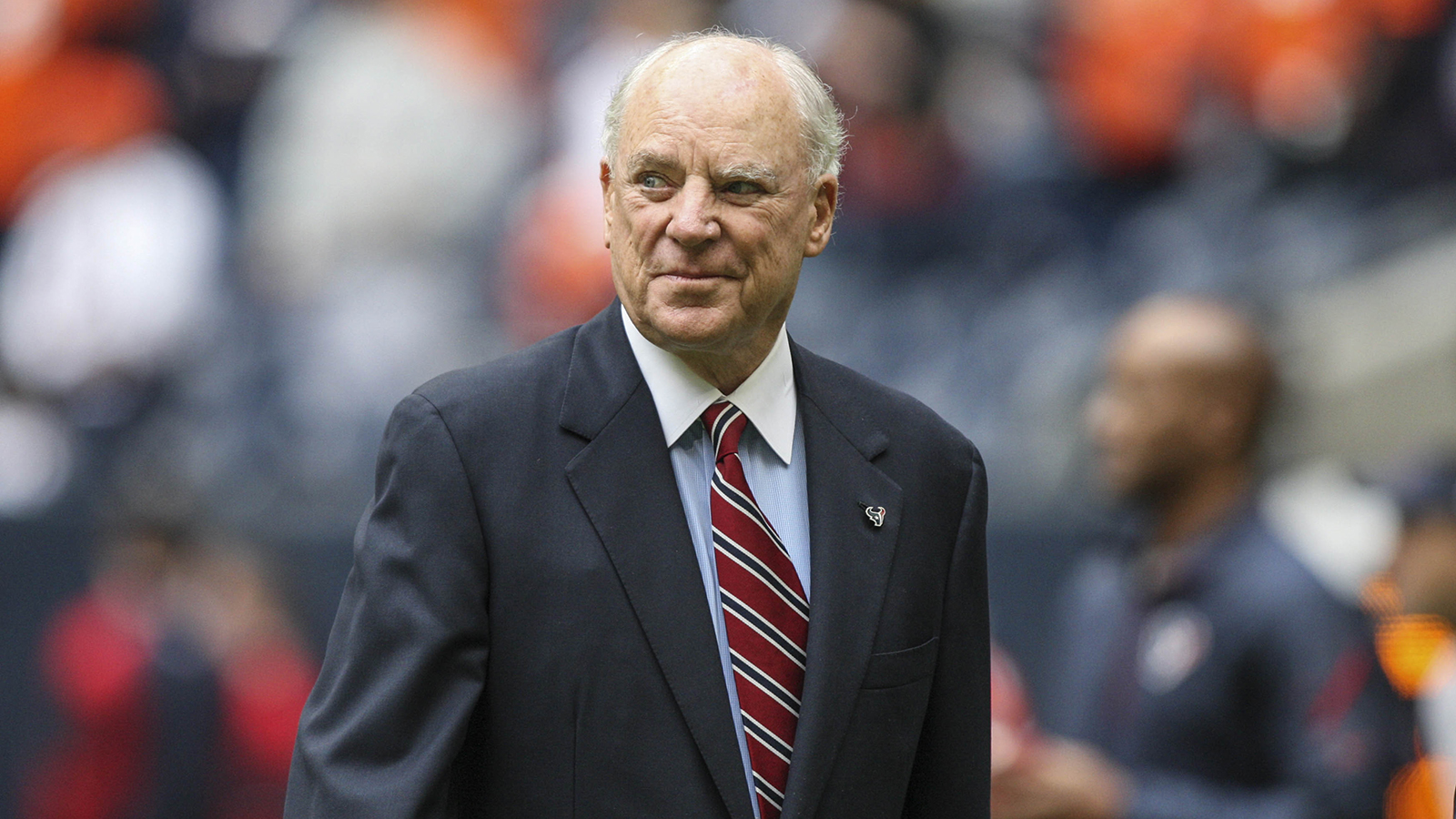 With the NFL Draft just days away it appears former South Carolina defensive end Jadeveon Clowney will be selected with the top pick, but the question still remains if the Texans will be the team taking him as Houston is still shopping the No. 1 pick according to team owner Bob McNair.
"Really at this point we don't know and we really won't know until right up at the time we have to make a decision because people are talking to us about the possibility of trading down and it's a question of what people offer, whether their offer is such that it's worthwhile to trade down," McNair told FOX 26 in Houston.
While general manager Rick Smith didn't give any clues about who he likes best in the draft, McNair had no issues stating he believes Clowney is the best talent coming into the NFL this season however he did warn the defensive end might not be the best fit for the Texans.
"You take a guy like Jadeveon Clowney," McNair said. "He's obviously the best player in the draft, but he's a defensive end. He's not a quarterback. If he's a quarterback and the best player it's easy, but that's not the case. So can that defensive player have a greater impact on the success of your team than one of these quarterbacks? It's not a sure thing that he is."
Quarterback is the Texans' biggest need entering the season, but McNair doesn't seem to be sold on any of the top signal callers, at least with the top pick.
"You got three quarterbacks and all of them have some holes in their resume," McNair said. "A quarterback that goes out and performs for you and is a franchise quarterback is more valuable than a player playing another position, but there's a lot more risk there. It's a more difficult position to play and there are a lot more failures."
Even if the Texans are unable to find a deal for the top pick, Houston is going to have a hard time passing up the chance to line up Clowney opposite of J.J. Watt on the defensive line. Though it seems McNair prefers to acquire as many draft picks as possible to give his team more depth.
"If somebody wants you to drop down and they give you two or three more picks that would let you get two or three more quality players, are you a stronger team dropping down a little bit, getting these additional picks and getting more depth?" McNair said.
The Texans have 11 picks entering the draft, and McNair is looking to jump right back into contention for the '14 season as a result of the players taken May 8-10.
"I think that we're going to greatly strengthen our team as a result of the draft," McNair said. "We've got 11 picks now in the draft and it's a deep draft. So we're going to get some good players regardless as to what we do.
"If we trade down and pick up two or three more players, we'd have 13 or 14. So you're going to see some significant strengthening of our team as a result of this draft.
"We've got a good core group of veteran players that are outstanding. We've got some holes to fill and we've got ample opportunity to fill those holes."
Follow Shawn Ramsey on Twitter: @ShawnPRamsey