Reports: Tyson Chandler heading back to Dallas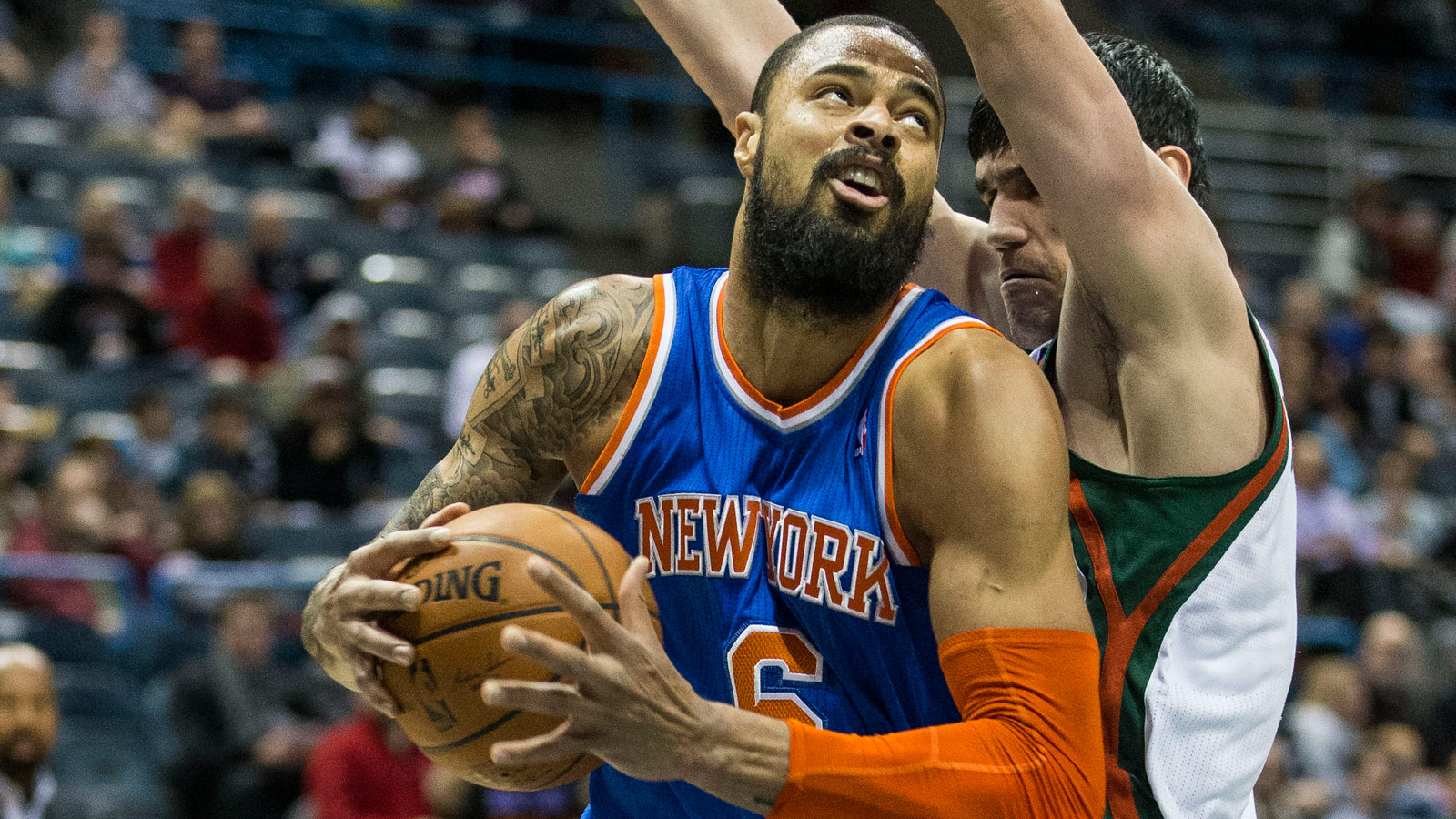 The old championship crew is back together.
Well, not exactly, but Tyson Chandler appears heading back to Dallas. Preliminary reports by Adrian Wojnarowski of Yahoo Sports with some moving parts confirmed by FOX Sports Southwest, suggest the Mavericks will trade away Jose Calderon, Shane Larkin, Samuel Dalembert, Wayne Ellington and a future second-round pick (and maybe two second-rounders) for Tyson Chandler and Raymond Felton.
Quickly, let's talk players and fit.
Losing Calderon is not completely insignificant. He was a very solid offensive ball handler who turned the ball over an astonishingly low amount for a point guard. The same cannot be said for Felton, who is also not as good a shooter as Calderon. However, that is more than made up for in an upgrade of Dalembert for a healthy (time will tell) Chandler. Larkin and Ellington are pretty insignificant in terms of wins and losses.
Even more quickly, let's talk about "mistakes." Comparing this move to Dallas "admitting the mistake" of not resigning Chandler three years ago is looking at it through the wrong lenses. This move helps the Mavericks right now and is a separate move of its own. The Mavericks got out of paying Chandler $40 mil at the time, believing – right or wrong – he wasn't going to lead them to another title.
Do we think Mavericks would have re-signed Chandler and still eventually signed Monta Ellis? That's revisionist history and impossible to know.
In 2014 it appears they will have both.
Now, let's talk money. If this deal goes down as reported than the Mavericks will take on about $3 million in salary. Does this affect the Mavericks free-agent spending? Well, probably not in a very significant way, but that is yet to be determined. A simple way of looking at this would be like if the Mavericks signed a $3 million-dollar free agent. That's how much it cuts into the cap space that Dallas had to spend coming into the summer, leaving them $26 to $29 million in cap space for next season.
Can they still realistically go after Carmelo or LeBron?
Yes, but things are just a little bit tighter. The exact amount of Dirk Nowitzki's "pay cut" is yet to be determined. If Dirk's annual salary is less than $10 million than there would certainly be enough space left to be within those players' preferred salary.
Re-signing Devin Harris may become a priority after losing Calderon and it is still unknown whether Shawn Marion and Vince Carter will be resigned.
So if the chase for LeBron and Carmelo were strictly a bidding war than the Mavericks will not be able to offer exactly the same amount as a few other teams. But they will offer a very balanced and proven roster, which if the money is close can go a long way. Either player could complement the trio of Ellis/Nowitzki/Chandler and expect to be in serious title contention immediately.
If not the big fishes then there are still free agents to chase with that amount of money. The Mavericks plan to be even more competitive next season and they are already making the right moves in that direction.
Even as, in a sense, one of those right moves is in a backwards direction.