Report: Baylor, WR Robbie Rhodes part ways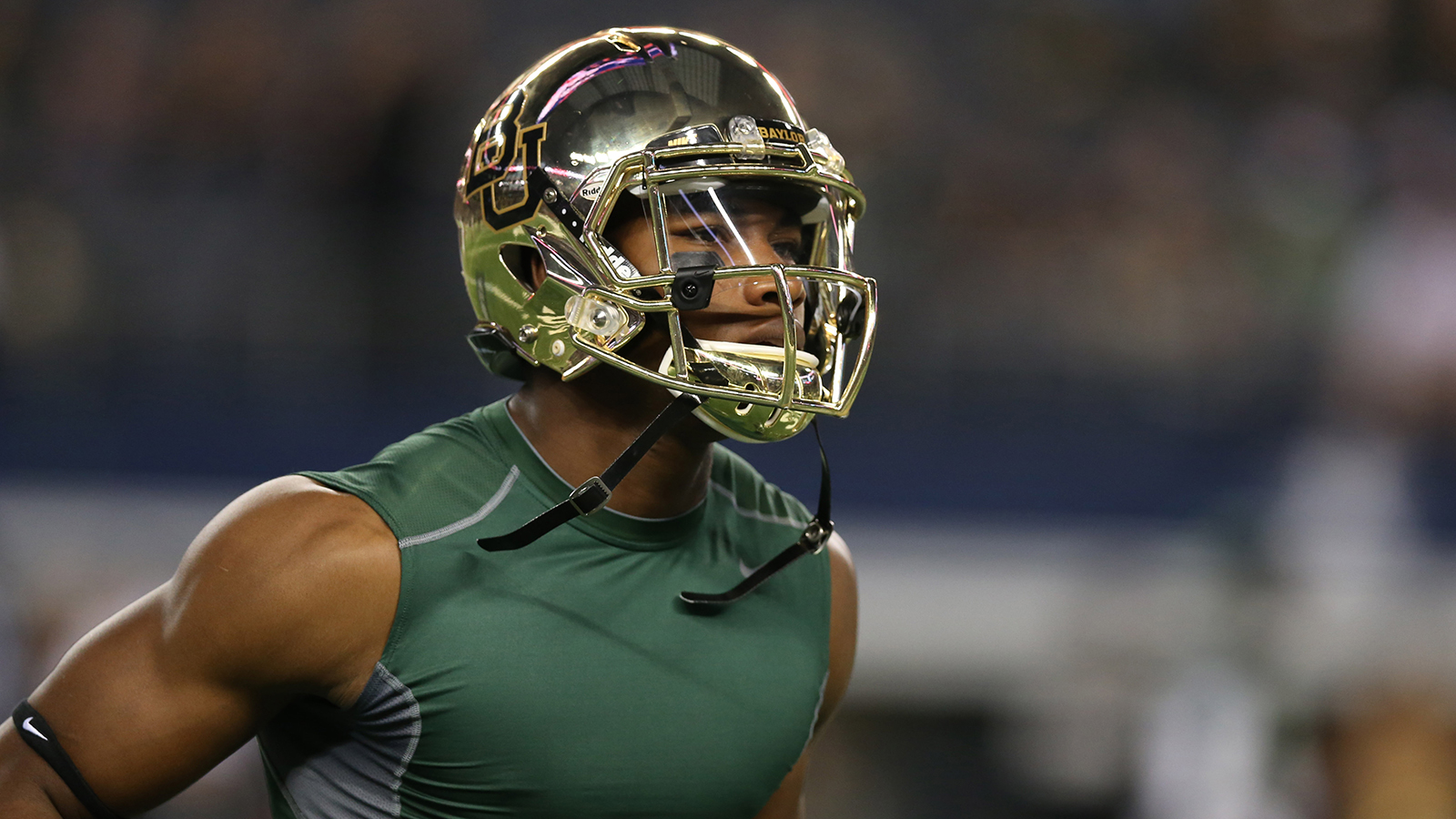 Baylor and receiver Robbie Rhodes have "parted ways for undisclosed reasons" according to a report from ESPN Radio in Central Texas.
Rhodes, a 6-foot, 190-pound native of Fort Worth, Texas came to Baylor as the No. 2 overall receiver in the class of 2012.
He earned rave reviews for his performance as a true freshman in preseason camp a year ago, but battled injuries and caught just 10 passes for 157 yards for the Bears, who were fifth nationally in passing yards per game.
He was expected to become a major contributor in the offense as a sophomore in 2014. The Bears do return All-American receiver Antwan Goodley, who caught 71 passes for 1,339 yards and 13 touchdowns last season.
Rhodes was arrested in May after a traffic stop and faced a marijuana possession charge, but it was dropped earlier this month.
Rhodes attorney said Baylor had drug tested Rhodes for seven months and he never tested positive and submitted a negative test after the arrest.