Rangers' Moreland feels good after pitching debut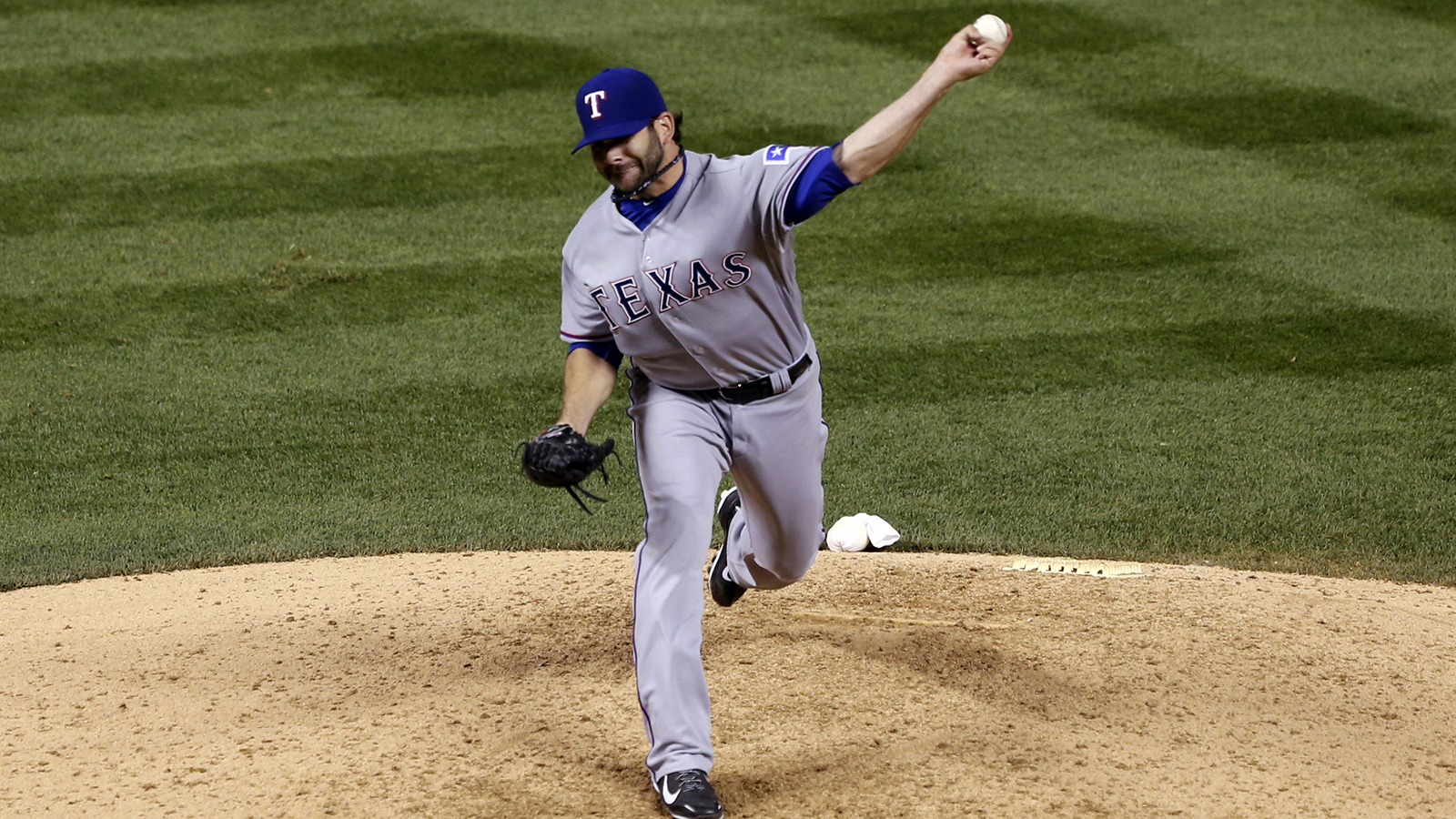 ARLINGTON, Texas — The best news Texas Rangers manager Ron Washington got out of Mitch Moreland's pitching performance game Wednesday afternoon.

That's because Moreland came to Globe Life Park and his left arm wasn't sore after pitching a perfect inning Tuesday night in an otherwise abysmal 12-1 loss to Colorado.
Washington's biggest concern in letting a position player pitch is that he hurts himself. That was especially the case with Moreland, who made two appearances as a pitcher in the Midwest League in 2008 and also pitched exclusively in the instructional league that year as the club tinkered with the idea of making him a pitcher.

That moment came Tuesday with Washington worried the entire time.

"I begged Mitch just to throw fastballs," Washington said. "He had to act like a pitcher. He threw a cutter and he threw a changeup. I told him to definitely stay away from breaking balls. He obliged me on that. I was happy for that."

Moreland pitched in relief when he was at Mississippi State and was 7-1 with a 0.53 ERA as a senior in high school.

He was happy to get into Tuesday's game, especially because he didn't start either of the games at the National League park.

"It was a blast," Moreland said. "It was a really good time. It was unfortunate the game went the way it did but it was something I've always wanted to do. I'm sure skip (Washington) will tell you I've begged him for it in the past. Getting that opportunity was a dream of mine so I tried to make the most of it, have fun with it."

Moreland's eighth inning work was the only 1-2-3 inning recorded by a Texas pitcher. His fastball topped at 94 mph. He threw mainly two-seam fastballs and also mixed in one cutter and one changeup.