NFL analyst: Johnny Manziel looked 'almost undraftable' at times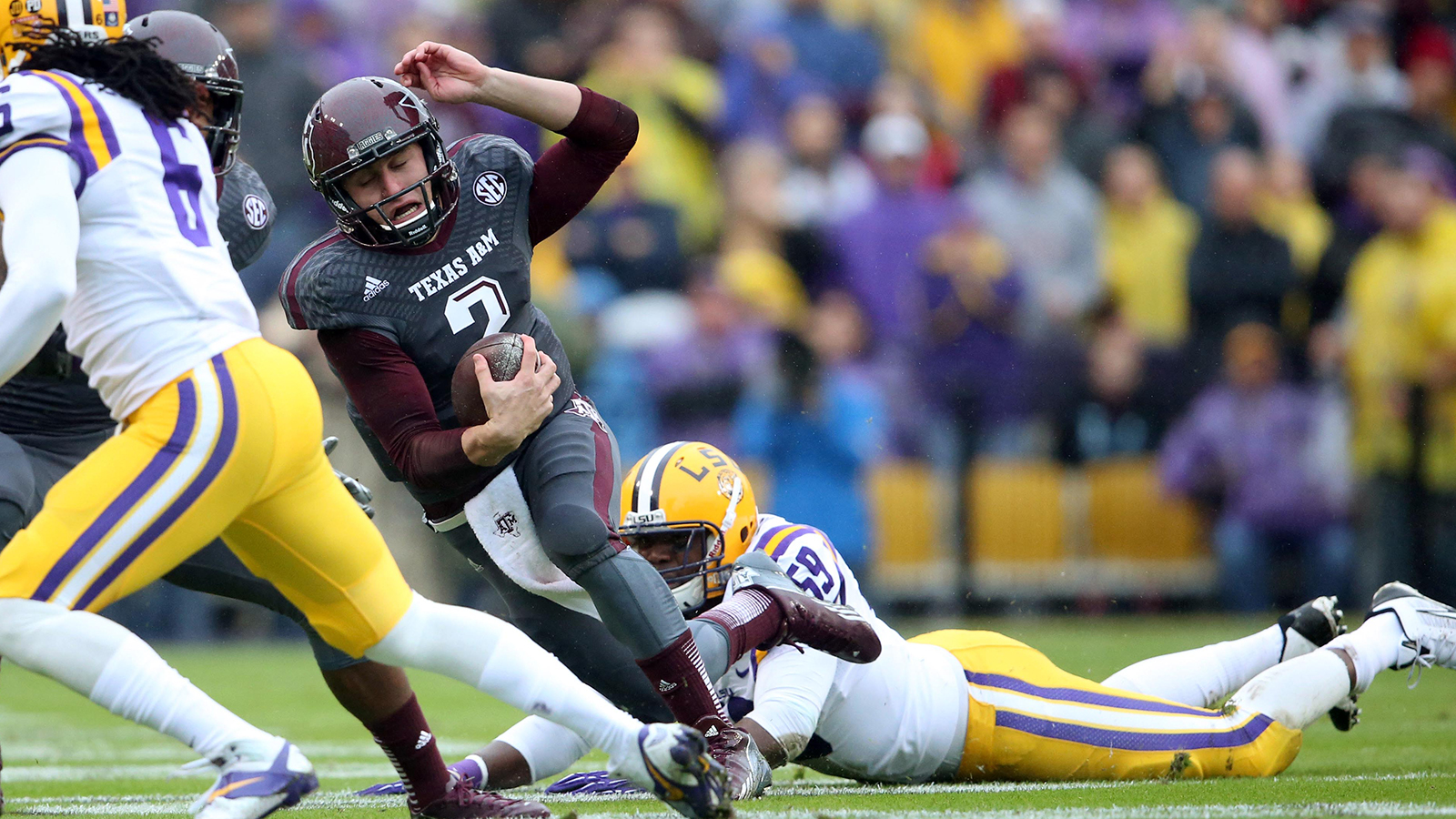 We've all seen Johnny Manziel's dazzling highlights, but the lowlights stand out to one NFL analyst.
NFL Films producer Greg Cosell isn't impressed with what he saw in some of the former Texas A&M quarterback's losses last season.
"He played two games this year, LSU and Missouri. If those were the first two games you put on and watched, you'd say he was almost undraftable," Cosell said on the "Midday 180" radio program in Nashville, Tenn. "He was so bad in those two games, that you'd struggle to figure out, 'Can I even draft this guy?'"
Manziel threw for 224 yards, one touchdown and two interceptions against LSU. In the regular season finale against Missouri, he was held to 195 yards passing and just one touchdown.
Manziel may have struggled in those games, but he was still impressive in the Aggies' other two losses to Auburn and one of college football's top defenses in Alabama.
"I've studied him maybe the hardest, because he's maybe the most polarizing player," Cosell said. "As you evaluate and transition him, there is a wide variation in his play. So there is a consistency issue."
Manziel was able to escape some of the best defenses in the SEC, but will he be able to do it against Pro Bowlers in the NFL?
"At times, he's shown very strong flashes of structured pocket play that clearly projects to the NFL," Cosell said. "So I think it will come down to how you balance these issues. He's much more of a see-it, throw-it quarterback than an anticipation thrower. He's not really a timing and anticipation thrower on film."
Manziel is projected to be a top-10 draft pick and one of the favorites to go No. 1 overall to the Houston Texans.
Follow Louis Ojeda Jr. on Twitter @LouisOjedaJr