Kevin Durant a unanimous first-team All-NBA selection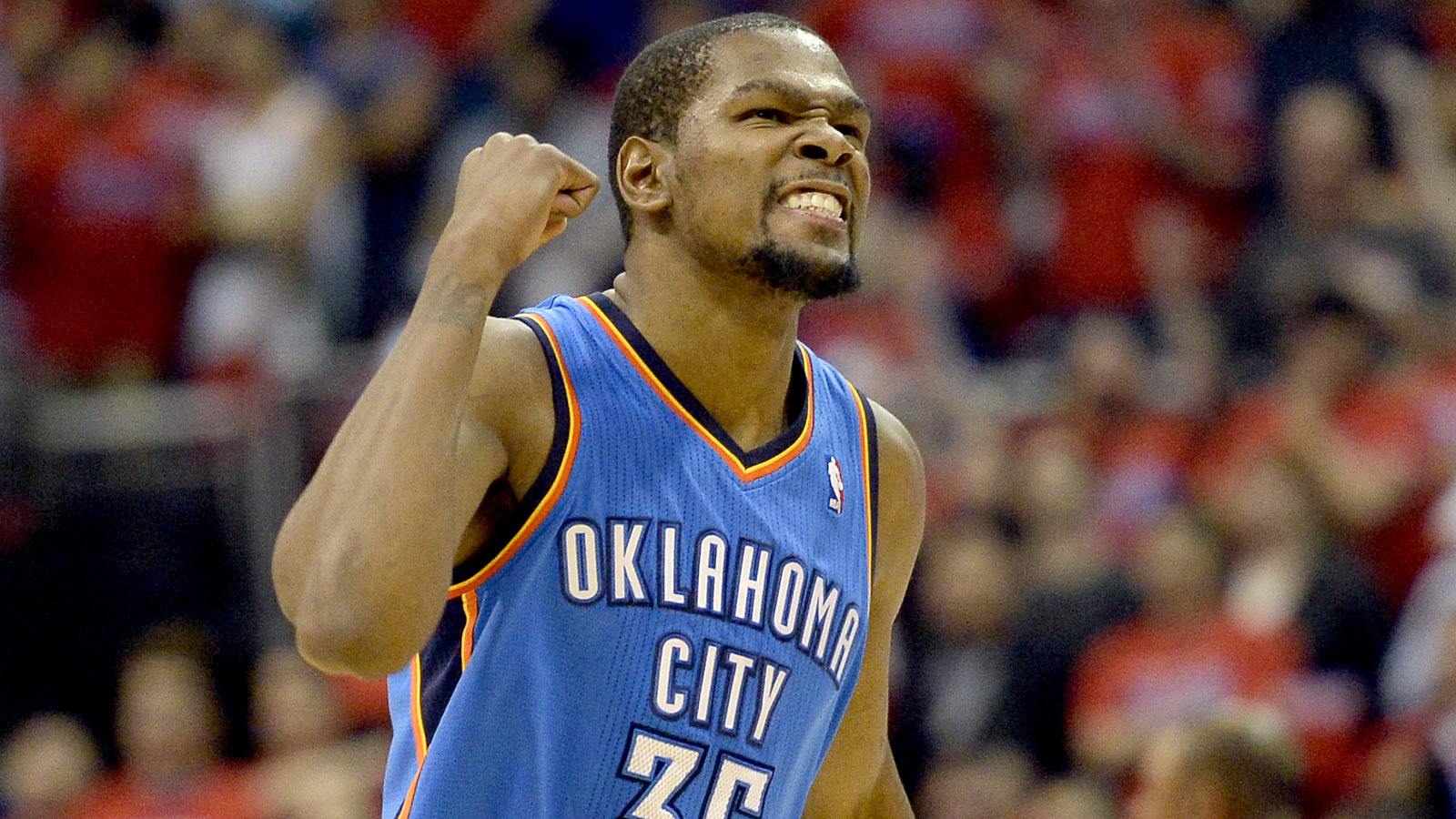 OKLAHOMA CITY — The NBA's scoring champ is the NBA's MVP and now the MVP is a first-team All-NBA selection.
Kevin Durant, who averaged 32.0 points, 7.4 rebounds and 5.5 assists per game, was named to the first team along with LeBron James, Joakim Noah, Chris Paul and James Harden.
It's the fifth season in a row Durant was a first-team selection. He was a unanimous pick, getting all 125 first-team votes. LeBron James got 124 first-team votes, Noah got 101, Paul 86 and Harden 73.
Blake Griffin, Kevin Love, Dwight Howard, Stephen Curry and Tony Parker made the second team. Paul George, LeMarcus Aldridge, Al Jefferson, Goran Dragic and Damian Lillard made the third team.

Follow Andrew Gilman on Twitter: @andrewgilmanOK