Gallo in no rush to get to Arlington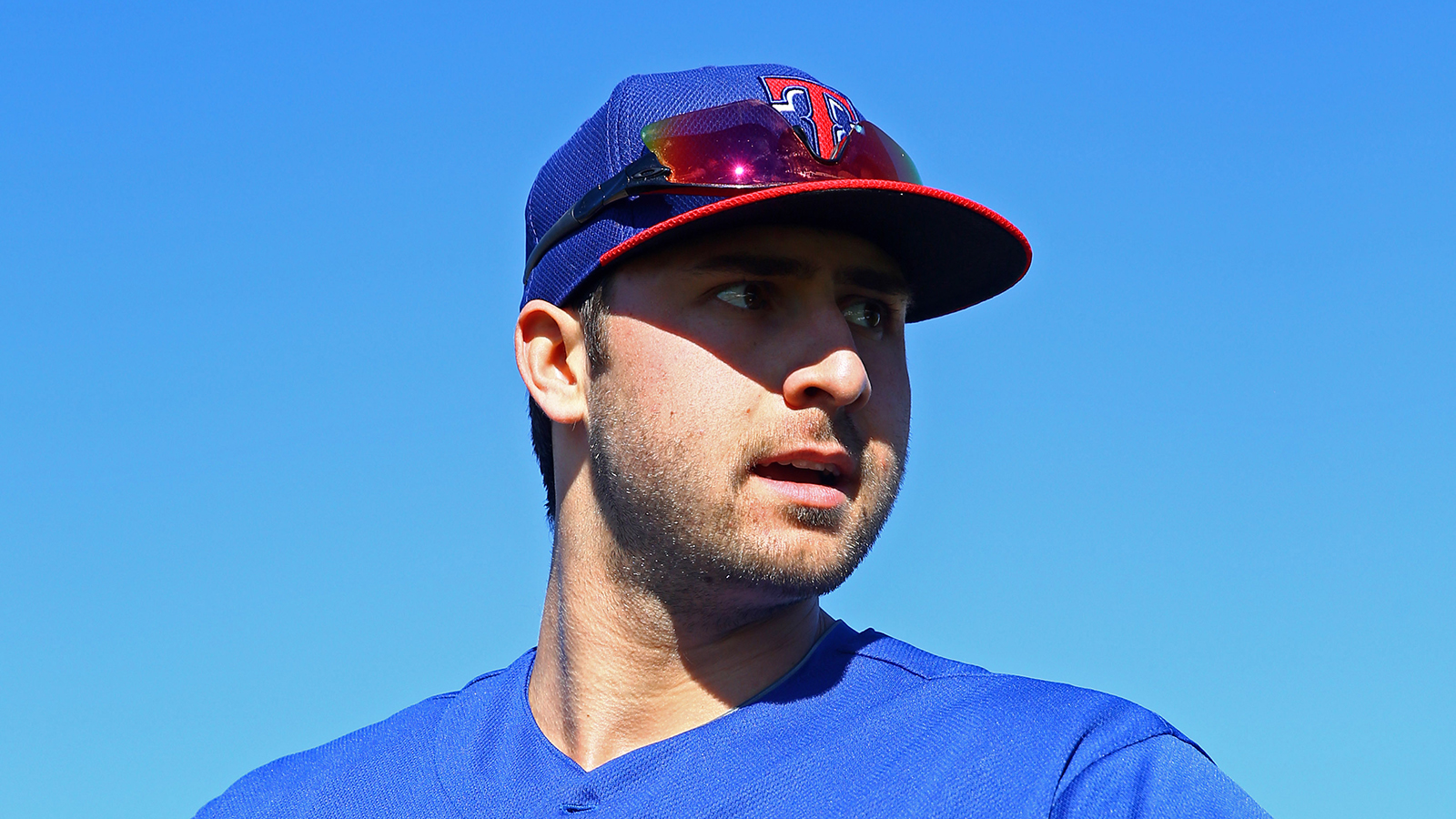 FRISCO, Texas – Joey Gallo hasn't been paying much attention to some in the Texas Rangers fanbase who want to see the mammoth slugger playing in Arlington as soon as possible.
The 6-5, 230-pound Gallo knows better.
"Obviously, I shouldn't be in Arlington right now," said Gallo, who made his first Double-A start Monday for the Roughriders. "I have a lot to work on and that's why I'm here still and we'll see how I handle Double-A. I have a lot of adjustment to make up here and hopefully I can make them quick."
Giving Gallo time to develop is key for both him and the Rangers, but his eye-popping numbers are hard to overlook. His Frisco debut did nothing to change that as he hit a three-run walkoff homer Monday in his first Double-A appearance.
Gallo is just 20 but his power plays at any level, as he's shown since the Rangers used a supplemental pick on him in the 2012 draft. Before getting promoted to Frisco Sunday, Gallo destroyed pitching what was supposed to be a pitching-friendly Carolina League.
At the time of the move, Gallo was tied for the minor-league lead with 21 home runs and led the Carolina League in in RBI, on-base percentage, slugging percentage, extra-base hits, runs scored, total bases, walks and home run/at-bat ratio.
Even Gallo, who totaled 40 homers last year between Hickory and the Arizona Fall League, was a little surprised by his 2014 start.
"I didn't think I'd have 20 home runs at the break at Myrtle Beach," said Gallo. "I heard a lot of what a tough park it is to hit in and it really is. But I just went up there and try to not hit home runs, tried to hit the ball, drive the ball and good things kind of happened for me."
While Gallo hasn't tried to hit homers this year, the power is what he's known for. That was on display during his first batting-practice session Monday. In his final round he blasted a pitch that bounced off a metal fence in dead center well past the 409-foot sign. He launched a foul ball in his first at-bat against Midland that easily had home-run distance.
But Gallo isn't homer happy. He admitted that wasn't the case last year though.
"I wanted to lead the minor leagues, I was 19, I was kind of young, it was like, 'Oh, that'd be cool,'" said Gallo, who did accomplish that feat. "But now I just want to develop and just turn into a good major leaguer. I don't care about the stats too much right now. I just want to continue to develop."
He certainly has plenty of people in his corner helping him.
In addition to the development help he gets from the organization, he's spent time with big leaguers Jason Giambi and Troy Tulowitzki working on his approach at the plate. He also talks a couple of times a month with another Las Vegas-area slugger in Bryce Harper. The two played on a youth-league team for about four or five years growing up with Harper catching and Gallo playing shortstop.
The change in approach has helped Gallo cut down in strikeouts. He had 172 last season in 111 games but cut that to 64 in his 58 games with the Pelicans this season.
"I think I have a better two-strike approach," he said. "Keep things simple with two strikes and put the ball in play. Strikeouts are going to come. I'm OK with that. I try to keep it at a certain rate. It didn't bug me at all. I think it bugged other people. I don't really mind it. As long as you can hit for average and drive in runs, strikeouts don't play too much. Outs are outs."
Gallo says all the right things and has excelled at every level he's played at. He's also well aware of all the injuries the Rangers are having at the major-league level.
But he also realizes how important his development is so that when he does reach the majors he's ready to play. As for when that will be, Gallo ventured his own guess.
"I think I've made some pretty good strides from last year and if I continue to make those strides and into next year, I think at some point next year is more realistic," he said.
So those in the Rangers' fanbase will have to wait it out. At least now they only have to go to Frisco to get a glimpse of what figures to be a bright, bright future.