Dwight Howard 'sick' of losing and hungry for a championship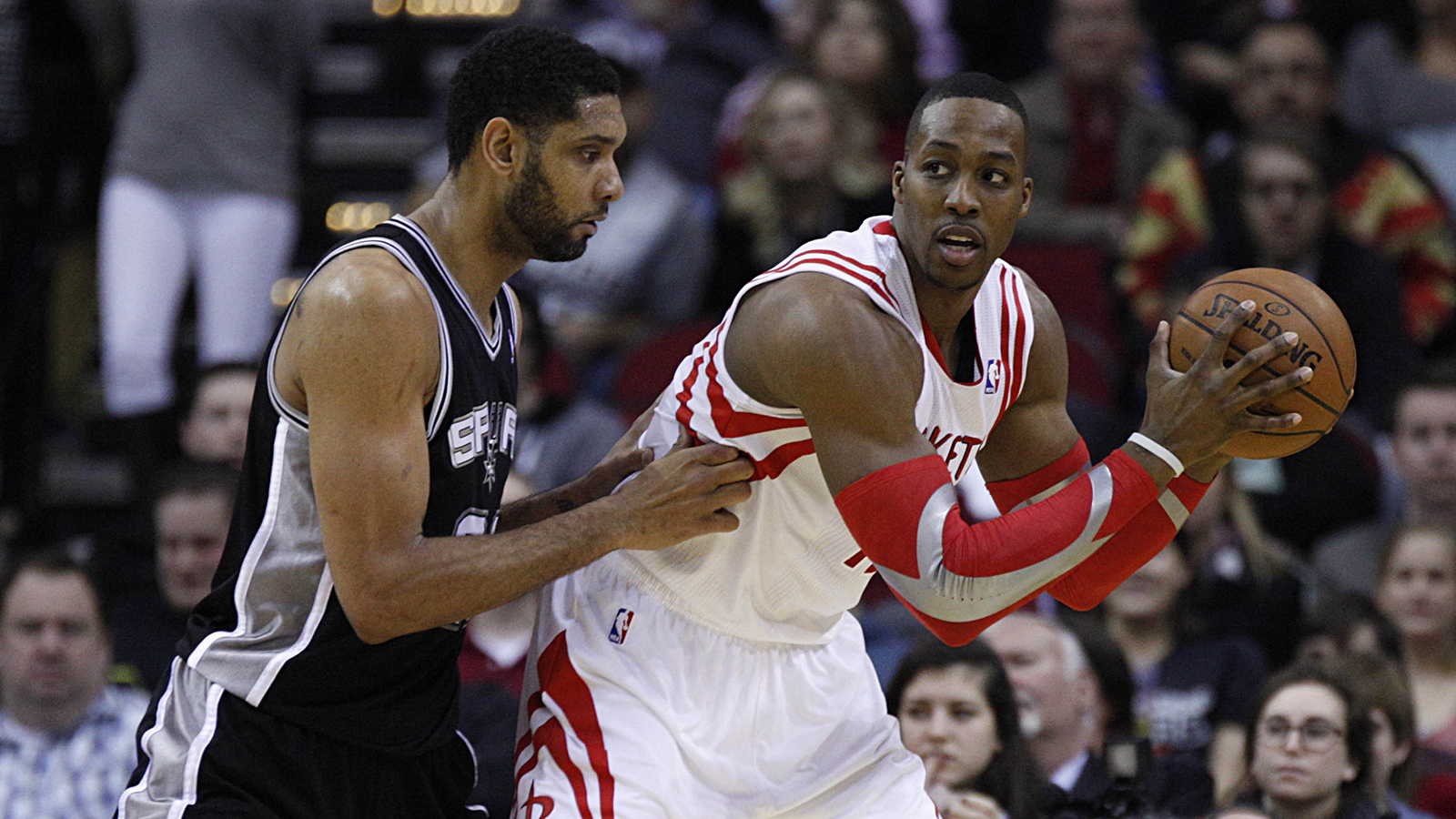 Dwight Howard watched the San Antonio Spurs finish off the Miami Heat on Sunday during dinner, but he wasn't exactly thrilled to see his division rival win another NBA crown.
Howard knows how it feels to be on the losing end when he was with the Orlando Magic and lost in five games to the Los Angeles Lakers in the 2009 Finals.
The Spurs also won their fifth championship in five games with a dominating beatdown of the Heat.
"I started eating, and as the game started dwindling down, I was just sick," Howard told USA TODAY Sports. "I just couldn't eat no more. I just walked up out of the restaurant and got in the car. It was tough. I saw LeBron, just how he sat on the bench. It was so tough. I've been there in that position where you're watching the other team celebrate, and you worked so hard to get there and you know the other team is just clicking on all cylinders. It was really, really hard to watch.
"I was happy for Tim (Duncan). I was happy for Kawhi Leonard. But it was just extremely hard to get up there and watch, so I just had to get up and get out. I was pretty much mad for the whole night."
Howard left Orlando in 2012 for what everyone thought would be his best chance at his first ring with Kobe Bryant in Los Angeles. But after just one season with the Lakers and getting swept by the Spurs in the first round of the 2013 playoffs, he bolted for greener pastures in Houston.
Despite joining a young and talented Rockets team, Howard had another first-round exit last season.
He's still hungry, and Houston is hoping to bring the Rockets center some more help to get that elusive championship he craves.
"Dwight choosing here sort of represents the sea change in Houston, sort of proving that we're a Tier One destination for free agents," Rockets general manager Daryl Morey told USA TODAY Sports. "And obviously, we're going out there again and saying let's get one of these top guys again."
Would LeBron James or Carmelo Anthony consider teaming up with Howard?
"A great man once told me that this is my plane, I fly it where I want to fly it, I'll land it where I want to land it," Howard said. "I built it, and it doesn't matter what anybody else thinks. If I want people on that plane, I'll put them on there. If not, this is my plane. For 'Melo and all of these other free agents, this is their plane. This is their time to fly wherever they want to fly. They can't let anybody or anything get in the way of doing what's best for them."
Like or hate what you see? Let me know on Twitter @LouisOjedaJr