Durant believes LeBron made right move by opting out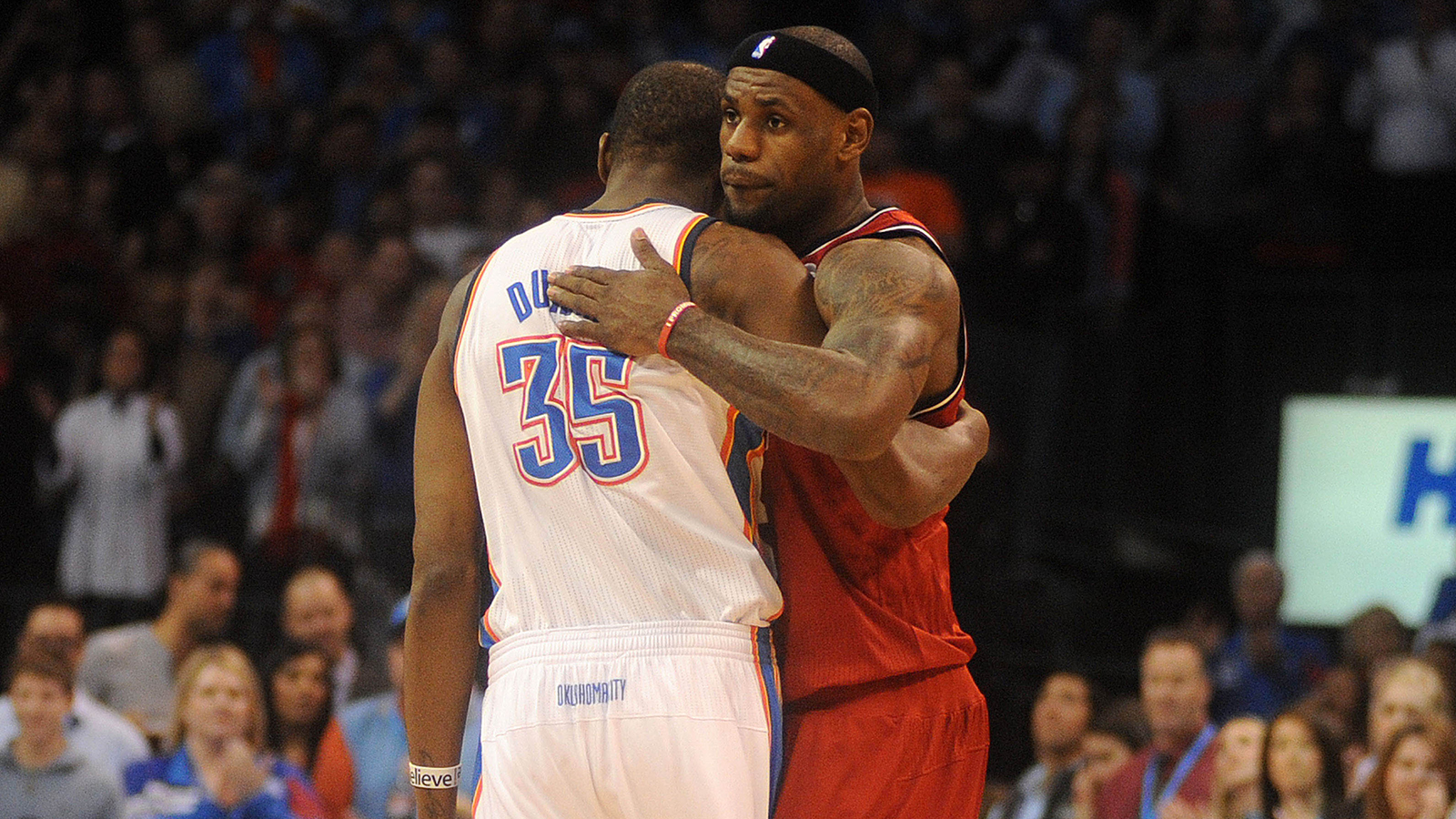 LeBron James opted out of his contract earlier this week, making arguably the best player in the NBA an unrestricted free agent, free to sign with any team starting July 1.
While the news has been talked about in great detail since, reigning NBA MVP Kevin Durant doesn't think it is such a big deal and believes James just did what was best for himself from a business standpoint.
"I don't know what the big deal is," Durant told USA TODAY Sports. "As a player, I think that's the best way to go about it. You have all your options. It's better for you as a player to opt out. You can get a bigger deal, get more years, you never know what happens. If you opt in, you pass up on that."
Durant, who will become a free agent himself in July 2016, doesn't think the criticism James has gotten for his career decisions is quite fair.
"He switched teams. He's not the first guy to do it. He decided to opt out. He's not the first guy to do it," Durant said. "Sometimes a lot of people criticize him for doing normal things. Tim Duncan went into free agency before and he got courted by a few teams."
While Durant isn't saying exactly what his plans are for his own upcoming free agency, the writing on the walls seems to indicate the Thunder superstar will want to at least test the waters when the time comes.
"We'll see what happens with me, but everybody has done the same thing and he's not the first," Durant said.
Follow Shawn Ramsey on Twitter: @ShawnPRamsey