Desjardins Figures to Be Good Fit for Canucks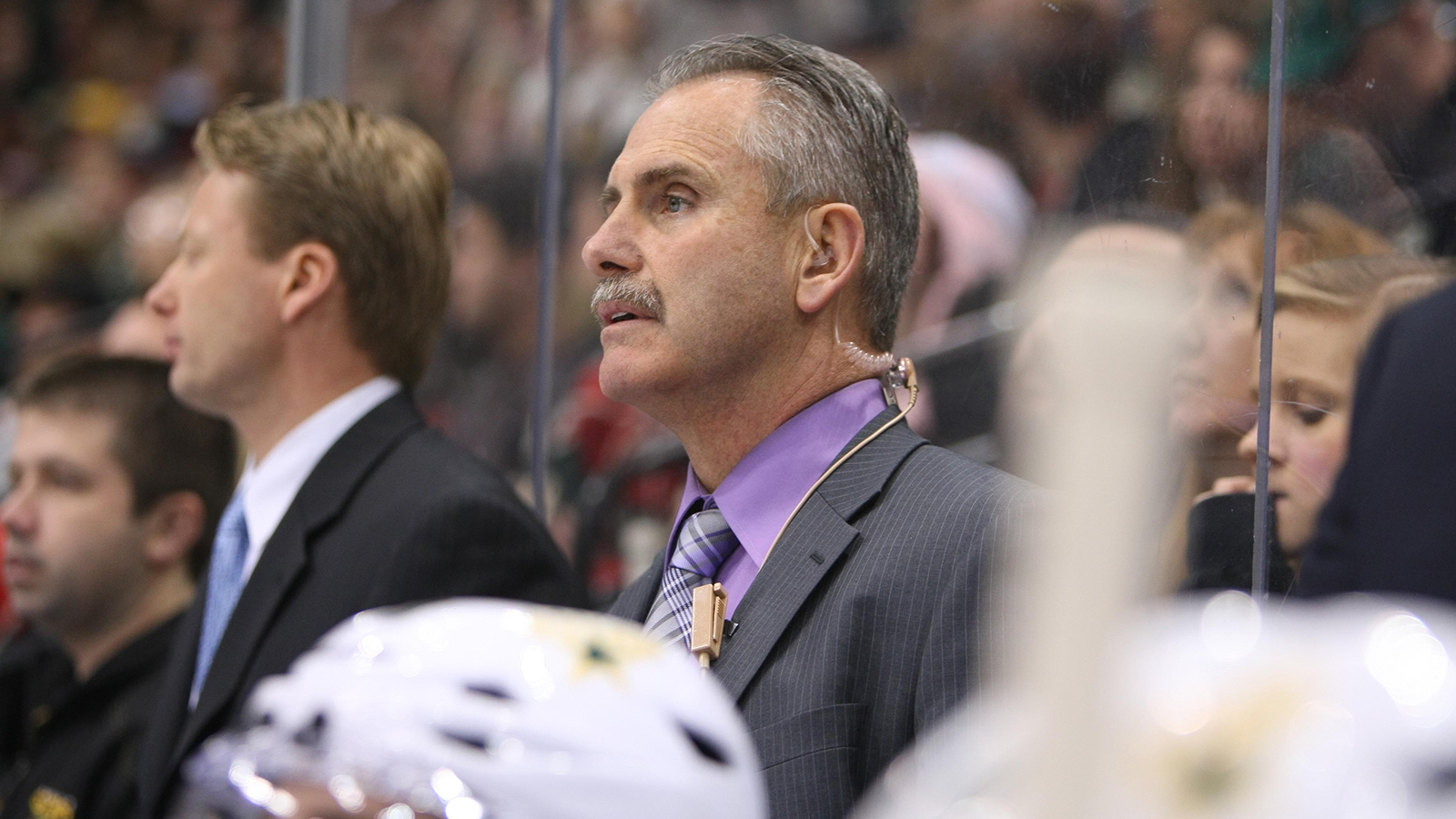 Monday afternoon was bittersweet for the Dallas Stars organization. On the positive side, franchise icon Mike Modano learned he would be among the 2014 class of inductees to the Hockey Hall of Fame.
However, it also became official on Monday that Dallas would be losing Willie Desjardins, who had been the head coach of their top minor league affiliate, the Texas Stars of the American Hockey League, a team that just finished winning the 2014 Calder Cup as the AHL champs.
That's because Desjardins, 57, a former Stars assistant coach, was hired on Monday as the new head coach of the Vancouver Canucks.
His hiring is a definite sign that the ownership in Vancouver, a franchise that floundered last season under former Stanley Cup-winning head coach John Tortorella, who lasted just one season, wants to do things differently.
Desjardins was an assistant for two seasons in Dallas, spending one year under Marc Crawford and another with Glen Gulutzan before accepting the job in Cedar Park prior to last season. And it's hard to argue with the results as the Texas Stars went 91-40-21 in his two seasons at the helm, making the playoffs both years and winning two division titles plus one championship.
But before he ever got any experience behind an NHL bench, Willie was already quite an accomplished coach in the Western Hockey League, where he earned WHL Coach of the Year honors during a long and successful run coaching Medicine Hat.
And during his time in Dallas, Desjardins earned high marks from both Crawford, who hired him prior to the 2010-11 season, and also from Gulutzan not just for his high hockey IQ, but also for his great ability to work well with and relate to younger players.
That trait was especially evident in the great work he did the past two seasons for the Stars' top minor league affiliate, a run which culminated in them winning the 2014 Calder Cup.
So, Dallas fans have to be happy to see Desjardins get a chance to be an NHL head coach and there is a long list of former AHL coaches who have gone on to do great things at the game's highest level, guys like former Pittsburgh Penguins coach Dan Bylsma, who won a Stanley Cup in the Steel City but is now out of a job, a list that also includes Tortorella.
In fact, the list of current NHL head coaches includes a number of AHL products and there's no doubting Desjardins has the makings of a great coach for the Canucks.
But to say this is one of the toughest jobs in the league might be a huge understatement. Hockey is truly the sport in that corner of Canada, just like it is in the rest of the country, and this is a franchise who fired a coach in Alain Vigneault last offseason because management felt like five straight playoff appearances, including one trip to the Stanley Cup Finals, wasn't good enough.
Fans and media alike in BC are clamoring for a winner. They tasted reaching the NHL pinnacle just three summers ago but the Canucks fell in the Finals to the Boston Bruins in seven games, the third time in franchise history Vancouver has played for the Cup only to fall short yet again.
And ownership has to be feeling a bit of pressure to get this hire right, not only since Vigneault went and took the New York Rangers to the Finals in year one of his tenure in the Big Apple, but also because things went so terribly awry with last year's hiring of the fiery Tortorella.
However, since Desjardins is a first-time NHL head coach, he will get a fair amount of time to turn things around with the Canucks. And given his reputation as a solid developer of young talent, it wouldn't be a shock to see him go that route in Vancouver.
Of course, now the Stars are left to find someone to replace him in Cedar Park, a tall order considering the Texas Stars are the reigning Calder Cup champions. And it's likely that top assistant Doug Lidster, a former Stars player, will likely be accompanying Desjardins to British Columbia, so that leaves Dallas with at least one fewer internal option to coach their AHL affiliate going forward.
But with able leadership at the top of the Stars organization in general manager Jim Nill, assistant GM Les Jackson and director of operations Scott White, there's no doubt Dallas will find a great replacement for Desjardins, who we all will be watching closely to see how he does in Vancouver.