Chandler Parsons is Dallas' LeBron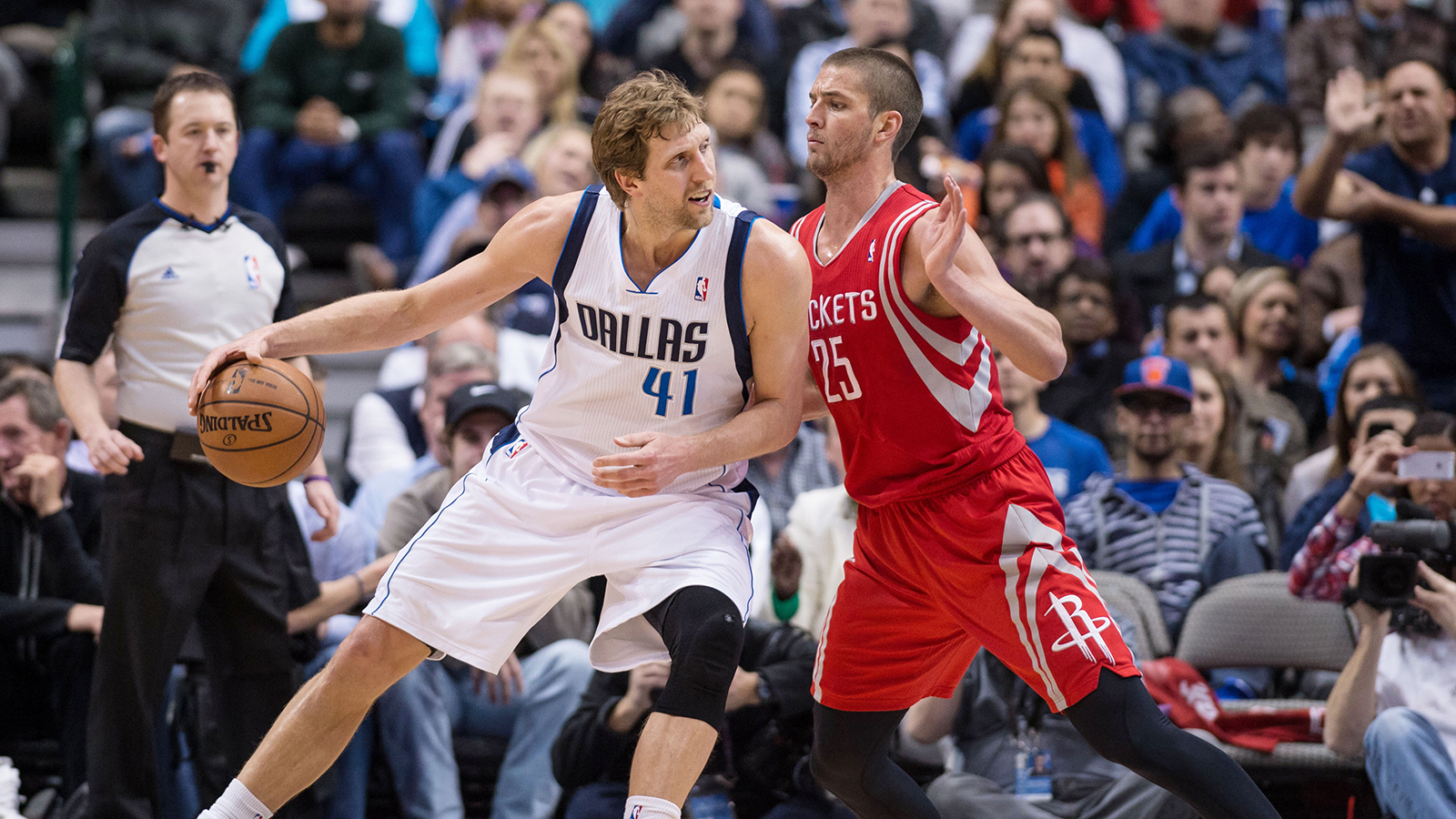 LAS VEGAS — Chandler Parsons is coming to Dallas to be more than just the starting small forward, a potential All Star and heir apparent to Dirk Nowitzki as the face of the franchise.
The Mavericks are counting on Parson to be their LeBron James.
Parsons won't be asked to carry the Mavs to four straight NBA Finals or win multiple MVPs. The front office does believe Parsons' can have a LeBron-type impact when it comes to building a powerhouse in free-agent summers to come.
"Probably our greatest marketing asset is our owner, Mark Cuban, but I heard he's in a run for his money because Chandler Parsons is going to supposedly try to take that baton from him," Mavericks president Donnie Nelson said. "From what I've heard he's a terrific teammate. He's very friendly and the guys really enjoy being around him."
James is the NBA's ultimate Pied Piper. Guys just want to play with LeBron, whether it's in glitzy Miami or gritty Cleveland. Mike Miller left a comfortable setup in Memphis to reunite with James on the Cavaliers. Future free agent targets such as Kevin Love don't even consider Cleveland if it wasn't for a certain four-time MVP.
Parsons, obviously, isn't on that scale, but he's already of the league's more likeable young players. The 25-year-old Florida product is also widely credited with helping recruit Dallas target Dwight Howard to Houston last summer.
The signing of Parsons for three years and $46 million was too much of a pill for the Rockets to swallow, but the Mavericks figure to be major players in free agency in the next few offseasons. Thanks in large part to Nowitzki's cap-friendly deal — three years, $25 million –€" Dallas will have money to spend to keep on upgrading.
"Every summer is different. It's like snowflakes," Nelson said. "You have an A-Z plan and contingencies on top of contingencies, but it's like a game. You don't know a lot of times what you're up against or what the chances are until you get in the game and stuff starts happening.
"The last two years we've had to change the roster over very significantly and I think it's a sign of the way the way the collective bargaining agreement is panning out."
The charge now for Cuban and Nelson is to build continuity, while continuing to add quality pieces. Nowitzki has been mainstay in that plan for more than a decade, and Parsons is the first to acknowledge as much.
"It just shows what kind of guy he is," Parsons said earlier this week in a conference call. "Dirk is a true professional and he's so loyal to Dallas and this organization that those are the type of guys you want in the locker room, and those are the type of guys you want to play with."
The Mavericks are counting on Parsons being one of those guys.