Purrfect: Putin mugs with a leopard in Sochi
Things may be far from ready for the Olympics in Sochi but Russian President Vladimir Putin has some cuter things on his mind.
Putin kicked off his stay in the mountains above the Black Sea by hanging out with a snow leopard cub, entering the cat's cage and petting it on the head.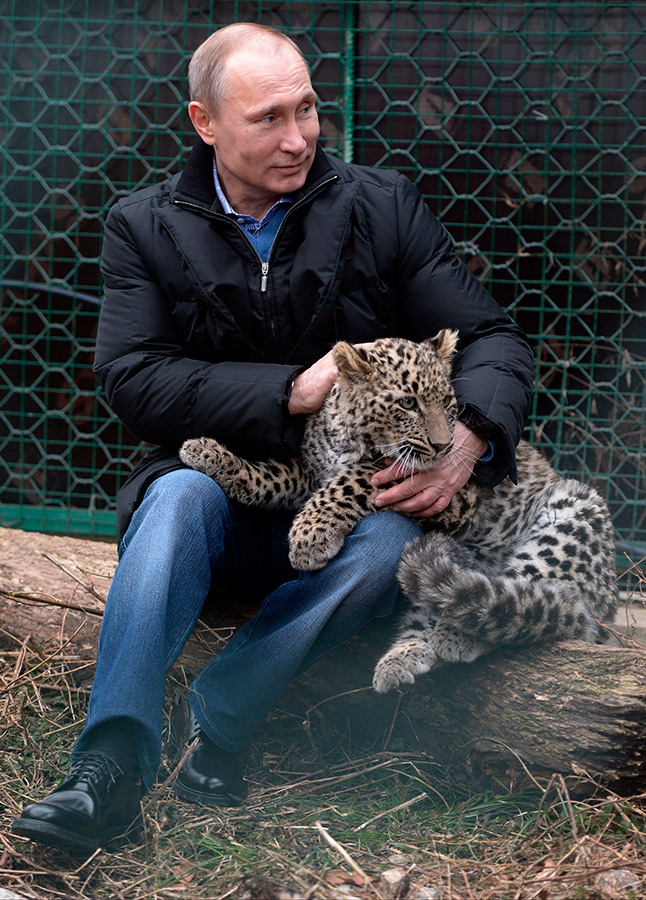 All together now … AWWWWWW.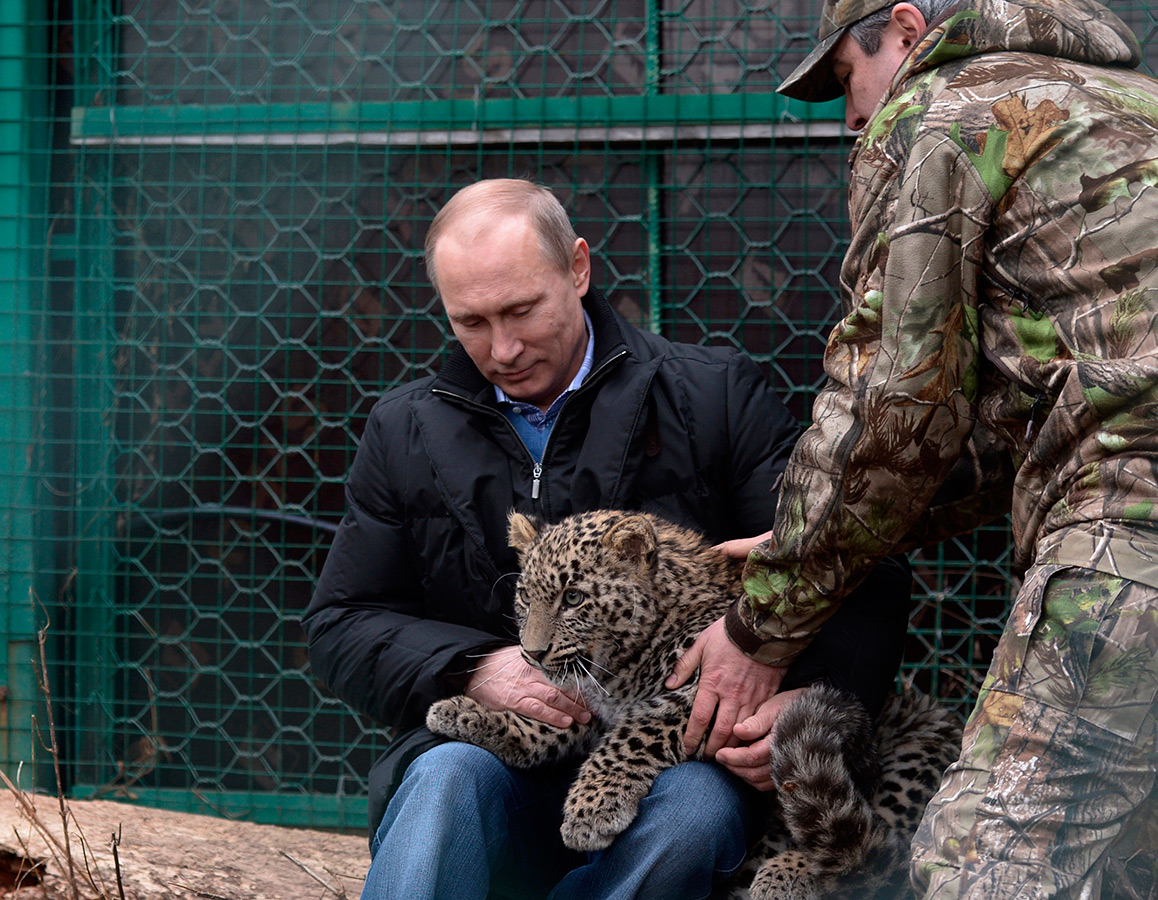 Who doesn't love a political leader spending some time with a furry friend?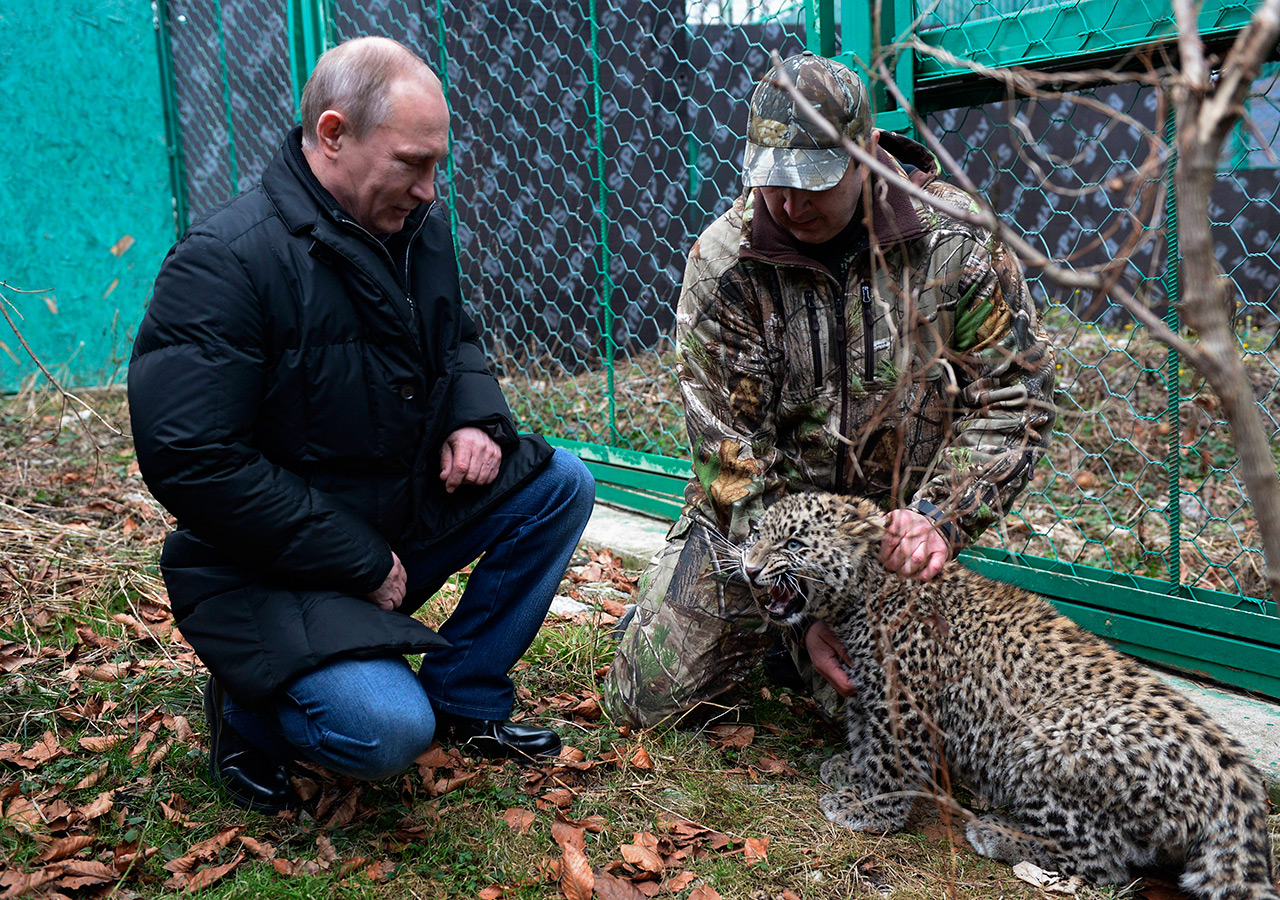 Some journalists accompanying Putin had less fun. They apparently upset the big cat, which scratched one of them on the hand and bit another on the knee, Russian news agencies reported.
Putin's visit to the leopard preserve was designed as a show of environmental concern during the Sochi Games. The sanctuary was established five years ago as an Olympics-related project.