Matt Lauer takes over for Bob Costas, instantly gets ridiculed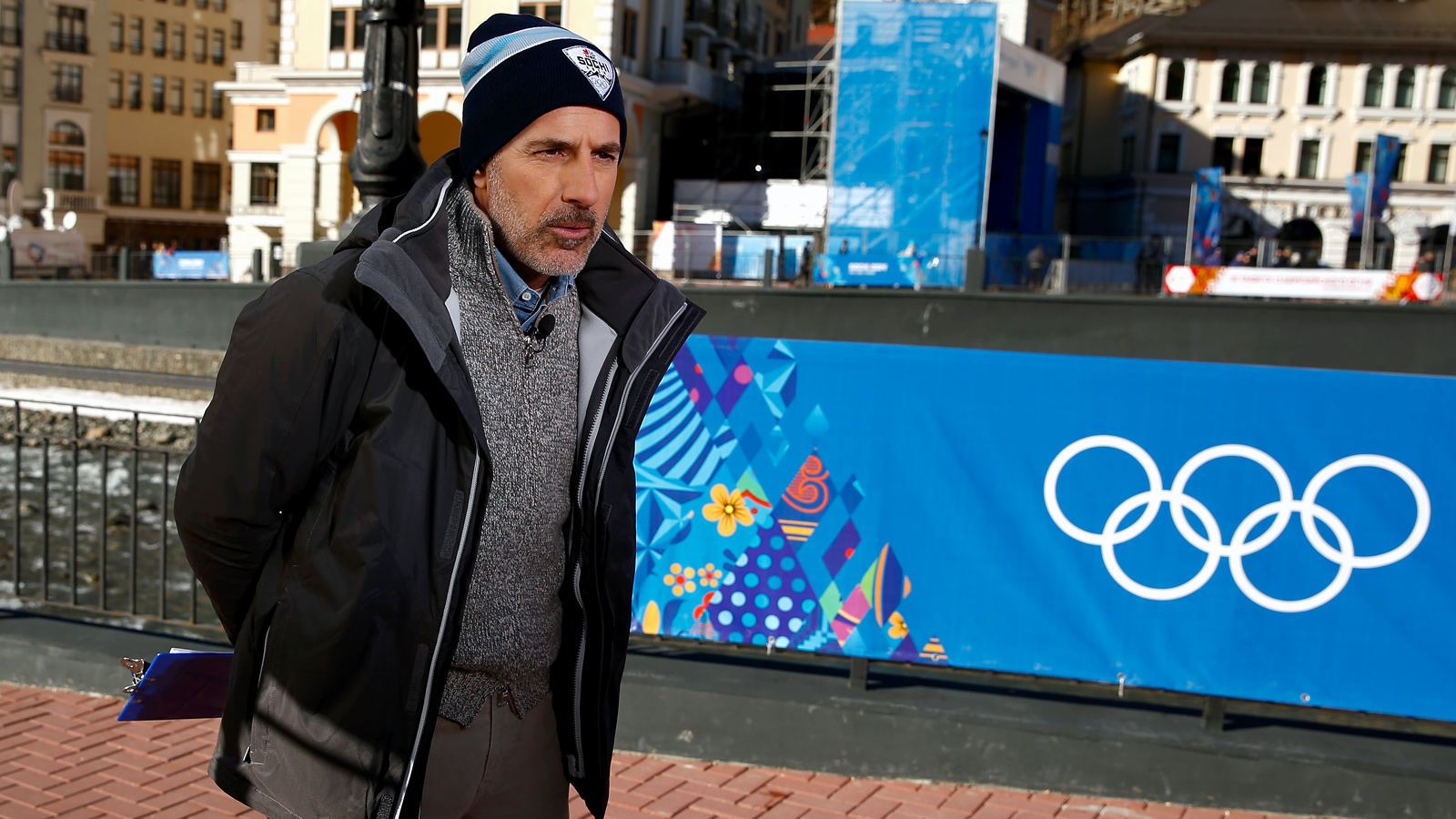 In case you somehow missed it, Bob Costas had to take a break from his normal role as the host of NBC's primetime Olympics coverage due to a bad bout of pink eye.
So who stepped in for him? Matt Lauer.
Were people happy about this change?
Not really. Apparently people who watch the primetime coverage of the Olympics are a picky bunch.
Lauer had some fun earlier in the day when he was asked who gave Costas the pink eye (his first guess was Putin):
Of all the people NBC could have chosen to replace Bob Costas why did it have to be Matt Lauer?

— Kyenny (@Minoru79) February 12, 2014
After further review, I might take Bob Costas' eye over Matt Lauer's facial hair. #Sochi2014 #freebob

— Whit Thompson (@whit_thompson) February 12, 2014
I dont think Matt Lauer when I think sports

— Glenn Adams (@Gadams81) February 12, 2014
Nothing says sports like the dulcet tones of Matt Lauer

— Kyle Benjamin (@KyleRBenjamin) February 12, 2014
What in god's name is growing on Matt Lauer's face? That's some Bad Amateur Magician Facial Hair. #Olympics2014

— Kelley (@Budini) February 12, 2014
I was excited when I heard the Bob Costas was taking the night off. I was crushed when I turned on the #olympics to see Matt Lauer.

— Jason (@billpoobah) February 12, 2014
People are taking the news of Matt Lauer replacing Bob Costas the same way they did when they found out Ben Affleck was going to be Batman

— cody adams (@the_cadams) February 12, 2014