Ouch, that had to hurt! See why one major leaguer might be having the worst week ever
Nori Aoki might be having the worst week ever.
Maybe the Royals outfielder is just experiencing a stretch of bad luck -- or maybe he's just one of the most uncoordinated players in baseball. Either way, he's given us all a good laugh.
Perhaps this GIF of Aoki swinging and belly-flopping on the ground during Wednesday's loss to the Astros is a perfect example of badly things have gone.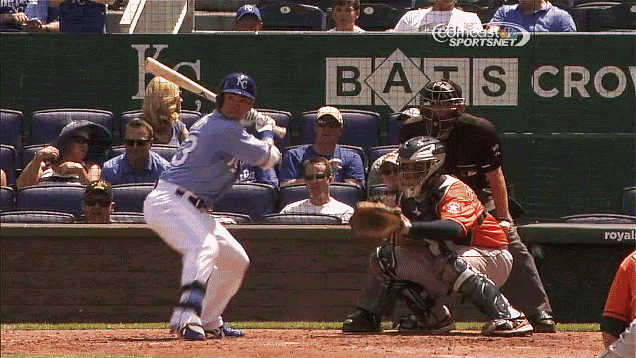 A few days later, things got even worse for Aoki when his attempt to dive for a foul ball ended very... painfully. His glove fell shy of the pop-up and the ball landed in the last place he'd ever want it to land.
Things hit a low point Thursday night when Cardinals catcher Yadier Molina accidentally nailed Aoki in the helmet with a throw back to the mound while he was standing in the batter's box.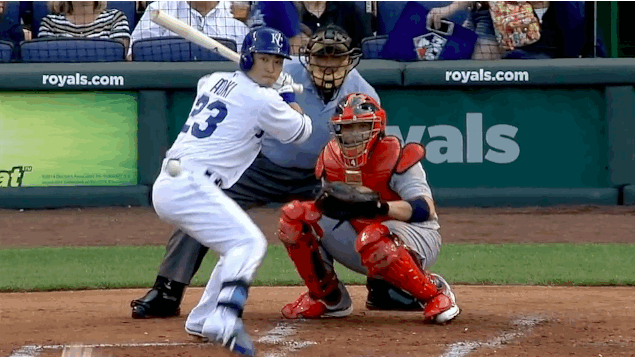 And that basically sums up Nori Aoki's season thus far.
<!-this is to force the page jump to load comments-->