Look ma, no hands: Tribe top prospect Lindor goes all glove to start stellar double play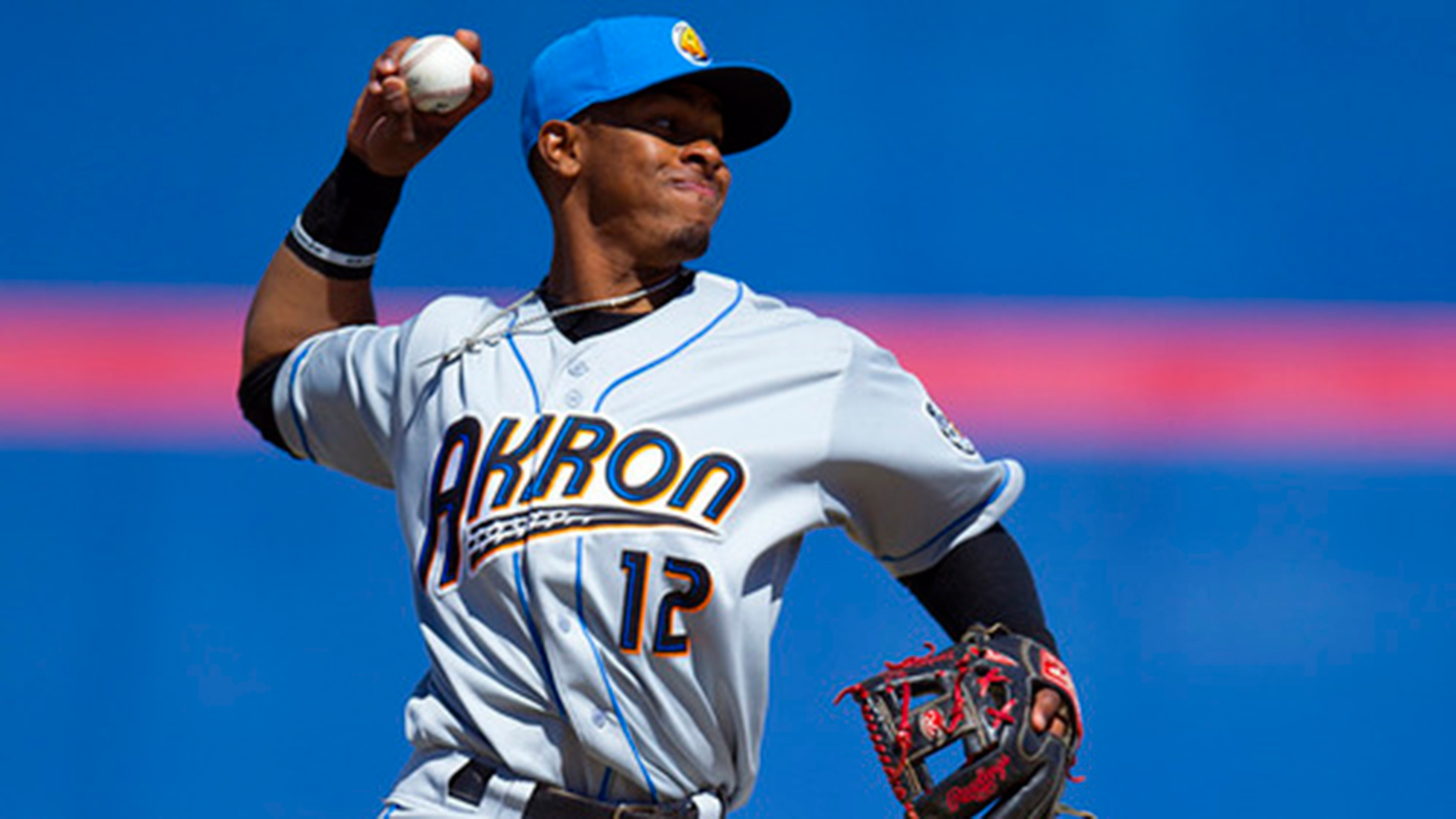 Shortstop Francisco Lindor is the Cleveland Indians' No. 1 prospect and one of the most coveted in all of baseball.
Sunday, he displayed how his defense can be a difference maker in Double-A Akron.
Check out Lindor's sprawling effort and fabulous flashing of leather to rob Bowie Baysox DH Michael Ohiman — all without ever touching the ball with his hands.
Credit also to second baseman Ronny Rodriguez who snares Lindor's flip from the glove with his bare hand and fires over to first to turn the double play.
The RubberDucks infield is full of glove-toting gems. If you forgot about the great glove work from Tony Wolters in late May, here's a reminder.
Lindor, rated the ninth best prospect in the minors by MLB.com, is hitting .279 with 6 home runs, 44 RBI and 20 stolen bases in 77 games with the RubberDucks this season.