NCAA grants Gophers' Joey King waiver to play immediately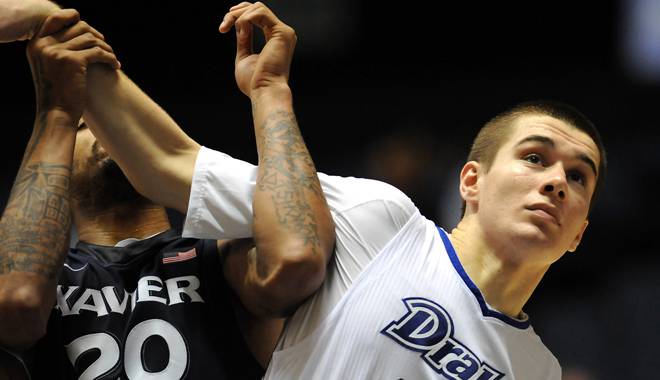 Transfer Joey King will be eligible to play for the Minnesota men's basketball team this season.
King, a sophomore from Eagan, Minn., transferred to the Gophers after spending his freshman season at Drake. After the transfer, he and Minnesota had been waiting to hear from the NCAA whether his waiver request to play immediately would go through. The Gophers finally go the answer they were looking for.
"Received great news today. Eligible for the 2013-14 season. Go Gophers," King (@JoeyKing_24) tweeted on Thursday.
First-year Gophers coach Richard Pitino confirmed the news on Twitter: "Received great news for @JoeyKing_24 and his family."
As a freshman last year, the 6-foot-9, 225-pound forward averaged 6.9 points and 2.9 rebounds per game en route to being named to the Missouri Valley Conference All-Freshman team. He'll have a chance to earn a starting spot in Minnesota's lineup this season.