Don't quit your day job: Watch Stars F Seguin try baseball for a day
Dirk Nowitzki hosted his Heroes Celebrity Baseball game over the weekend, part of an event benefitting the Dallas Mavericks forward's children's charities.
Plenty of celebs came out for the cause, including Cowboys wide receiver Dez Bryant, actor Josh Henderson (from TNT's "Dallas") and many of Nowitzki's Mavs teammates. Stars forward Tyler Seguin also joined in on the fun.
On Tuesday, the Stars released footage of the event, giving fans a close-up look at Seguin's baseball diamond experience.
It also provided a few hints that Seguin mostly likely won't get the call to the Major Leagues anytime soon. Check out the video, and read on to review Seguin's diamond gems:
Seguin enters the lineup
Right off the bat comes this exchange:
Coach: "Are you a ball player?"
Seguin: "Am I playing?"
Coach: "No, like, are you normally a ball player?"
Seguin: "Hockey."
Hm. Alright, he misunderstood the question. That's reasonable. Benefit of the doubt here, Tyler. Go get 'em!
Seguin on defense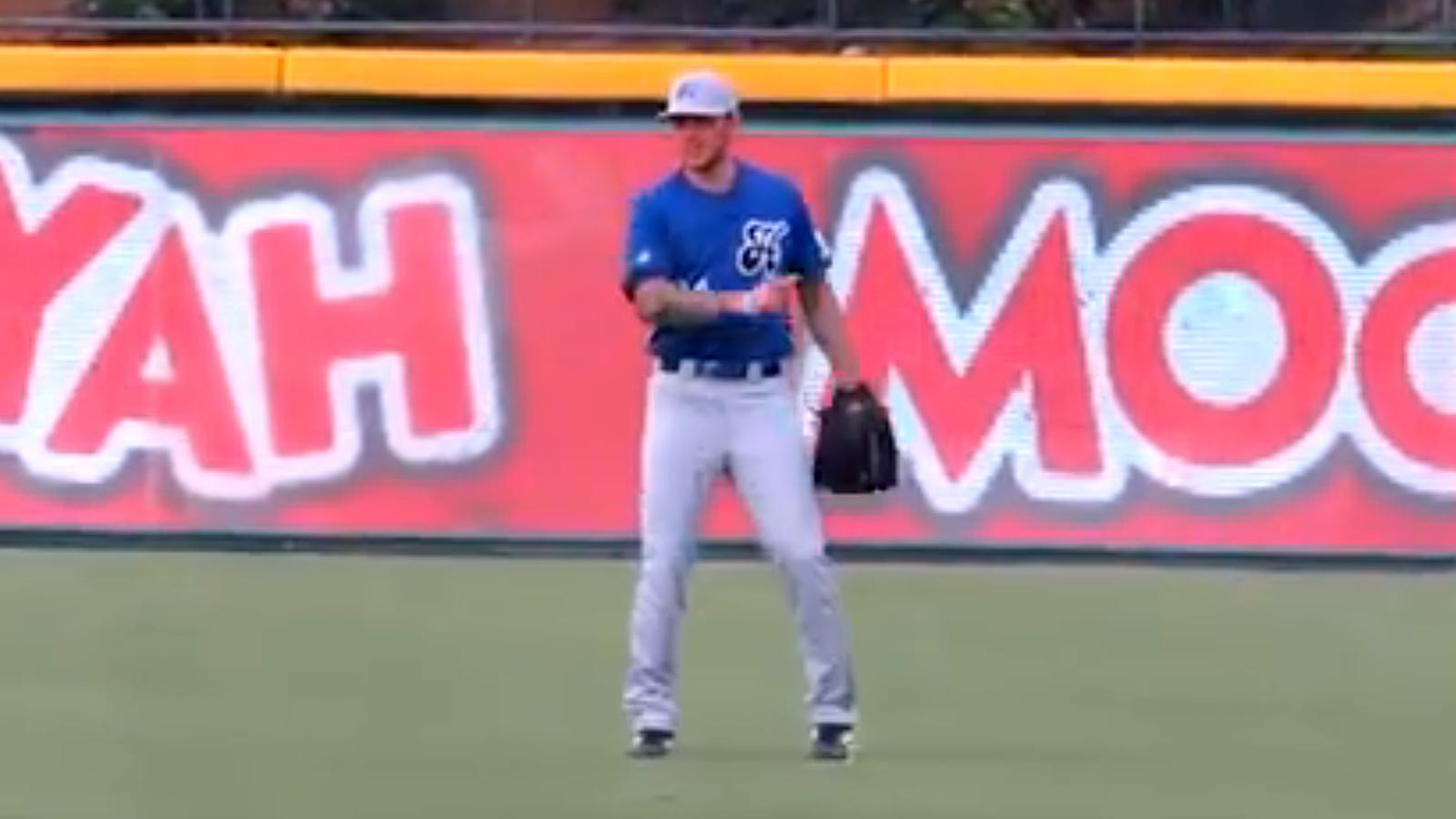 Later, Seguin's looking pretty good out there in left field – confident, even. Except that he wants nothing to do with the ball.
"Don't come to me…" Seguin starts singing.
Seguin on offense
Then it's his turn at bat. Seguin dons a helmet and steps into the box.
"Do I have this thing on right?" he asks the ump. Hey, safety first, right? Can't miss the start of training camp.
"It supposed to be the other ear hole," the umpire responds.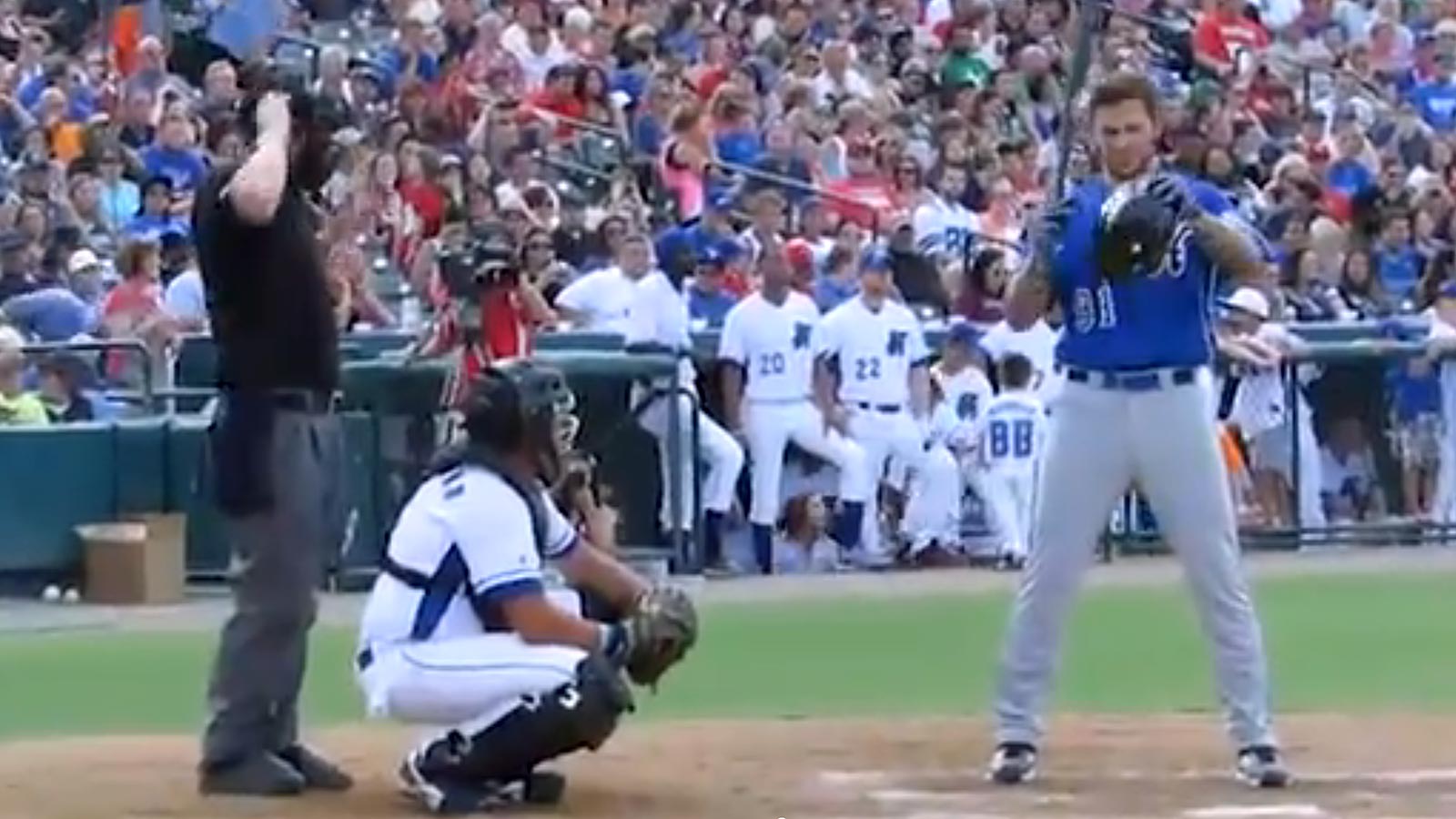 Seguin takes off the helmet and stares at it with a perplexed look.
"Wow," he says, "Well, whatever."
In comes the pitch. Seguin swings immediately and reaches first base safely. It's not quite this, but mission accomplished: Seguin's on board.
Seguin on the base path
Eventually Seguin advances to third and is feeling pretty good. Good enough to cross home plate in style, even.
Only, "How much is it going to hurt if I slide?" he asks the third base coach.
In the end, he decides against dirtying his uniform and classily strolls in to tally the run.
Seguin back in the dugout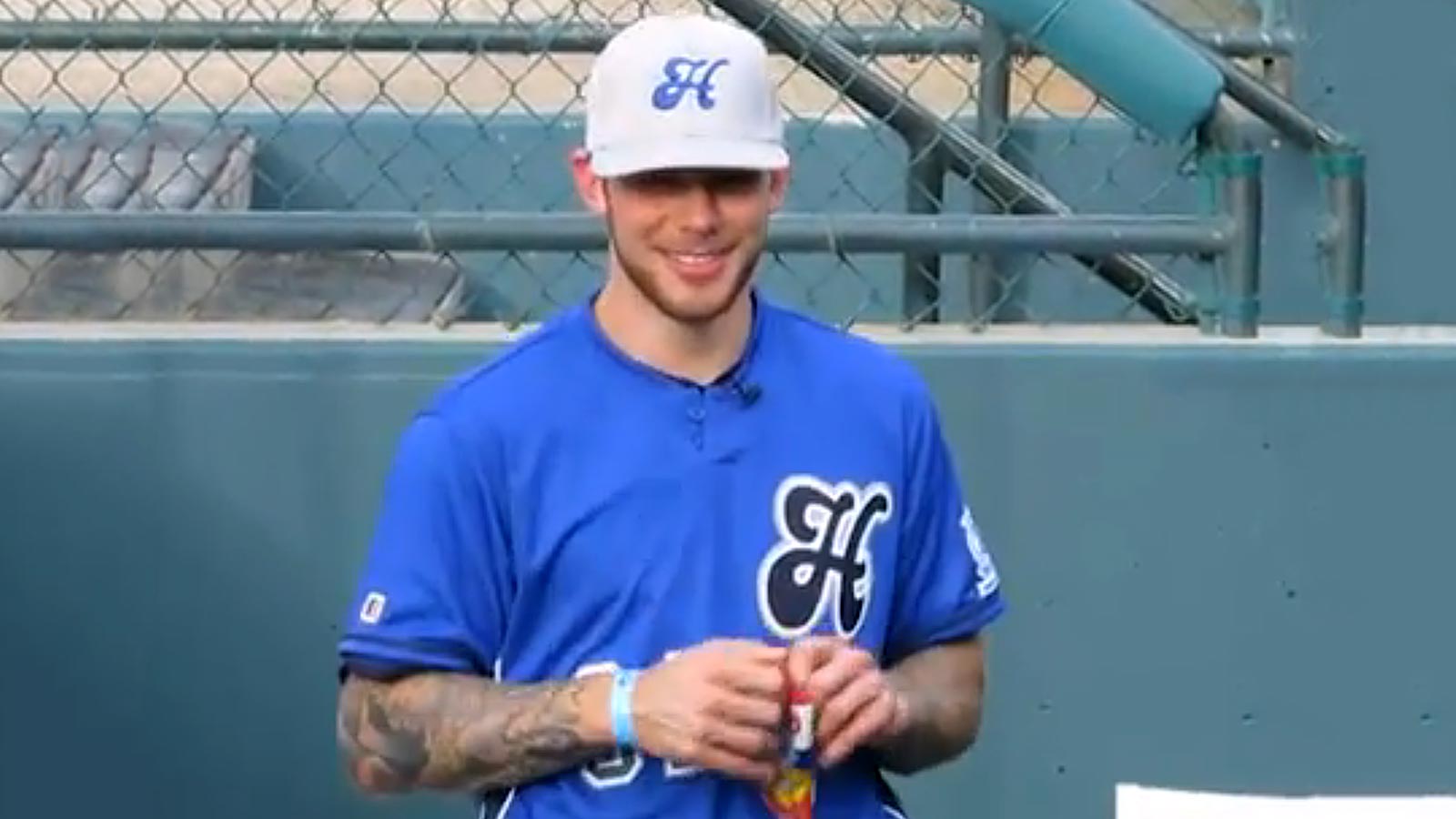 Clearly, Seguin's got the national pastime down.
"I'm going to be really baseball right now. I have sunflower seeds … in the dugout," he says with his pack of David originals. "Oh yeah. Major league."
Hey, at least he had fun. And it's all for a good cause.
(h/t: Reddit for sharing the video)