Here's a goalie mask that costs $12,500
Are you a hockey nut?
Do you have plenty of cash?
If you answered yes to both of these questions, one Quebec-based company has a product for you.
Armori Steele is offering luxury collector'€™s goalie masks decorated with gold and crystals –€" one of which sells for an MSRP $12,500.
Take a look:
Some highlights of the specs for "The American Glory"€ model (which is a three-mask edition) from the company's website:
Let'€™s weigh a few of the pros and cons of this particular creation.
The obvious minus: the cost. The base price of a personalized mask is $7,000.
Another is that it'€™s not CSA certified, meaning™ the mask is not meant to actually be used. (On the other hand, who in their right mind would pay this much money and risk damaging it?)
On the plus side, it'€™s got a pretty sweet patriotic design, featuring a bald eagle, a scene seemingly based on the Iwo Jima flag raising on the back plate, and — admittedly cartoonish — 1980 US Olympic hockey team art.
We can't help but think how sweet Kings€™ goalie Jonathan Quick's mask might look encrusted with actual diamonds …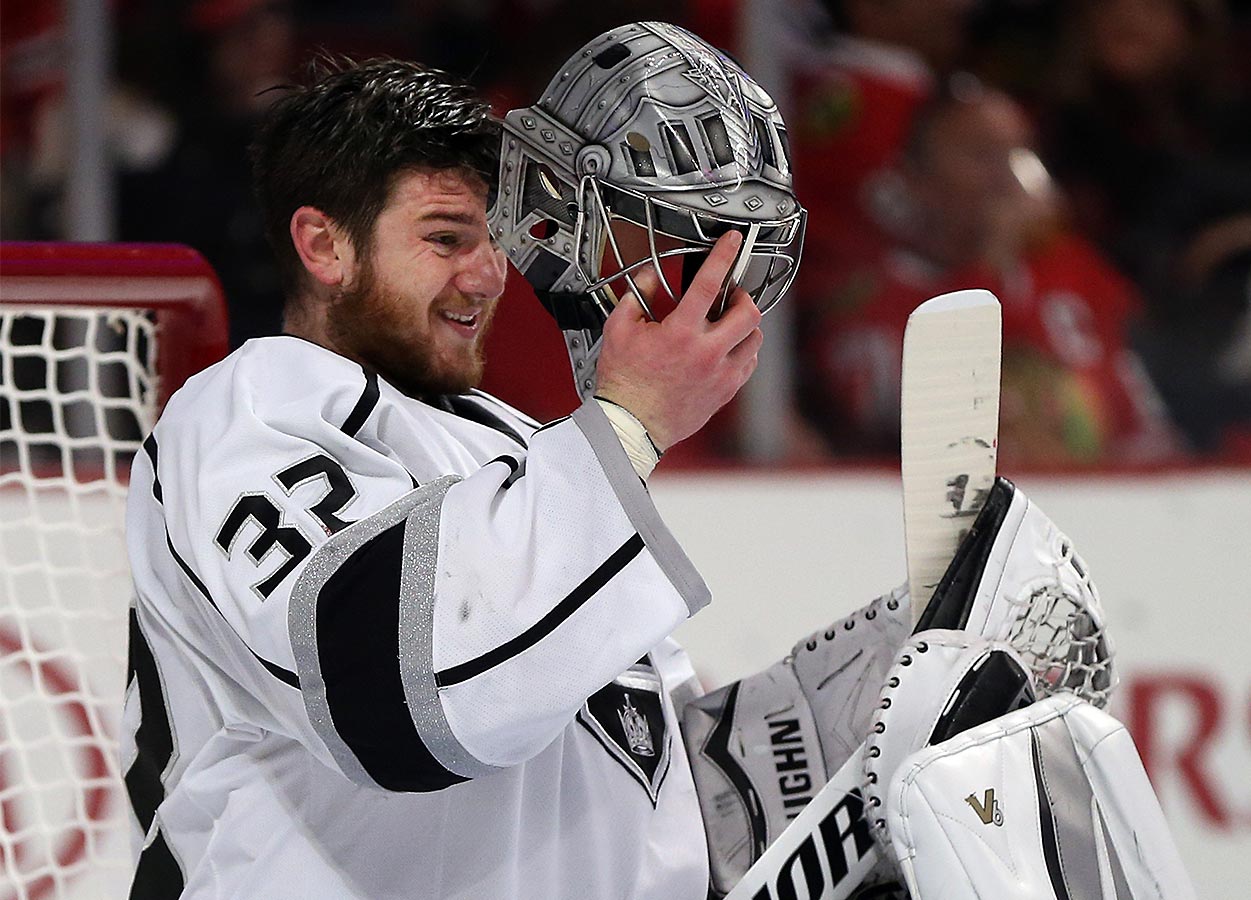 But it might be a little strange stopping an NHL game to look for a precious stone lost somewhere on the ice –€" that is, instead of a player's tooth, which is more of the norm:
(h/t: TSN'€™s Bar Down blog for the heads up on the mask)