Look between the lines: Handicapping NFL Week 13
James Hernandez has more than 15 years in the sports handicapping industry and will contribute weekly for FOXSports.com as our betting expert. Have comments or questions? Make sure to email him at jameshernandez1981@gmail.com.
During the NFL season, I will attempt to guide you to the winner'€™s circle more often than not. I consider a combination of statistical trends, my own personal player ranking system, and meticulous attention to various wagering techniques that allow me to analyze and formulate a plan of attack each week.
Each week I will post my five favorite plays in order of preference, best on top and so on. All right, let'€™s get into it:
Pittsburgh Steelers/Baltimore Ravens under 41
No matter your opinion of either team, there is absolutely no denying that this is a rivalry formed completely from disdain and hatred between the two teams. In a day and age where sportsmanship and money have toned down rivalries it's exciting to see one that takes us back to a time when the NFL was a still a full-contact league.
Whether it's Big Ben getting his nose broken and only missing a few plays or Troy Polamalu leaping over the line of scrimmage to make a game-saving tackle, these two teams have always saved their best for one another. Even if both teams manage to keep from putting some bulletin board material in the media, both teams will still shed every ounce of blood, sweat and tears they can muster to ensure the other goes home with a loss.
When the dust finally settles Thanksgiving evening one of these teams will be back at .500 and not only in the playoff mix, but in the division title hunt as well. This game will pay homage to a time when defense ruled the day in the NFL and with each possession and play being contested like a playoff game, expect the points to be few and far between in a knock-down, drag-out scrap that is sure to stay well under the total of 41.
Oakland Raiders/Dallas Cowboys over 45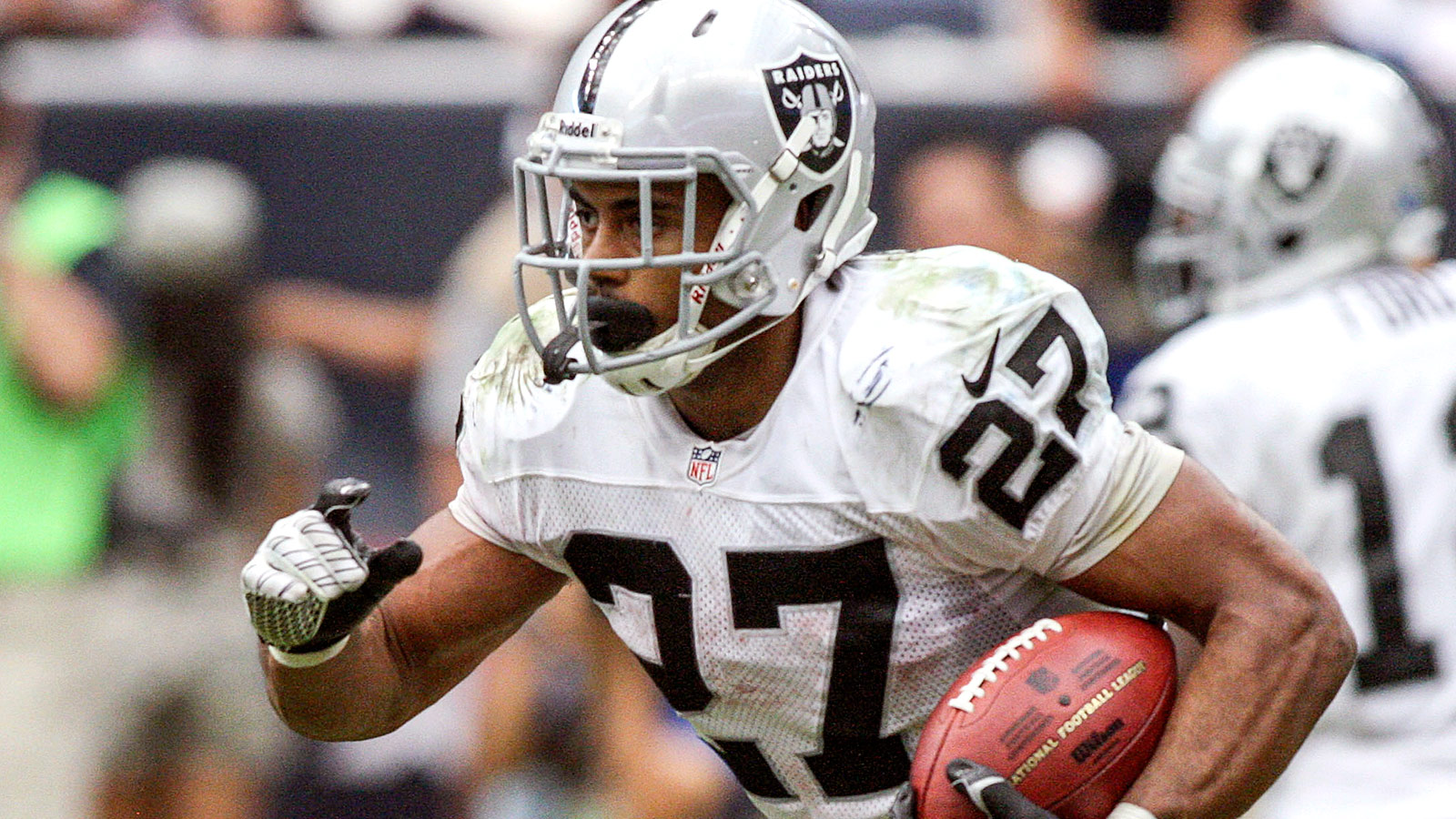 Coming into a short week, the Cowboys will be looking to continue their success at home on Turkey Day.
Dallas and Oakland should be able to continue the strong trend of playing the over when it comes to interconference matchups this year. By going up to New Jersey and taking care of business against the G-Men, the Boys find themselves 4-0 within the division and keeping pace with an Eagles team that they will play in Week 17.
Believe it or not, Oakland features the top rushing attack in the AFC and Rashad Jennings has been one of the biggest surprises in the entire NFL. Combine this with the fact that Dallas is surrendering over 133 yards a game on the ground and it'€™s easy to picture a scenario where both teams move up and down the field without much resistance from the other side. Let'€™s not forget that Tony Romo absolutely owns the month of November with a 15-2 career record and his improved pocket presence has allowed him to drastically cut down on his interceptions.
The emergence of Dez Bryant has provided the downfield threat necessary to open up running lanes for Demarco Murray. With him in the lineup, Dallas averages over 100 yards rushing per game this season compared to just over 60 without him.
Expect both teams to score enough to push the total well into the 50s and continue cashing a very rewarding trend.
Arizona Cardinals (+3.5) over Philadelphia Eagles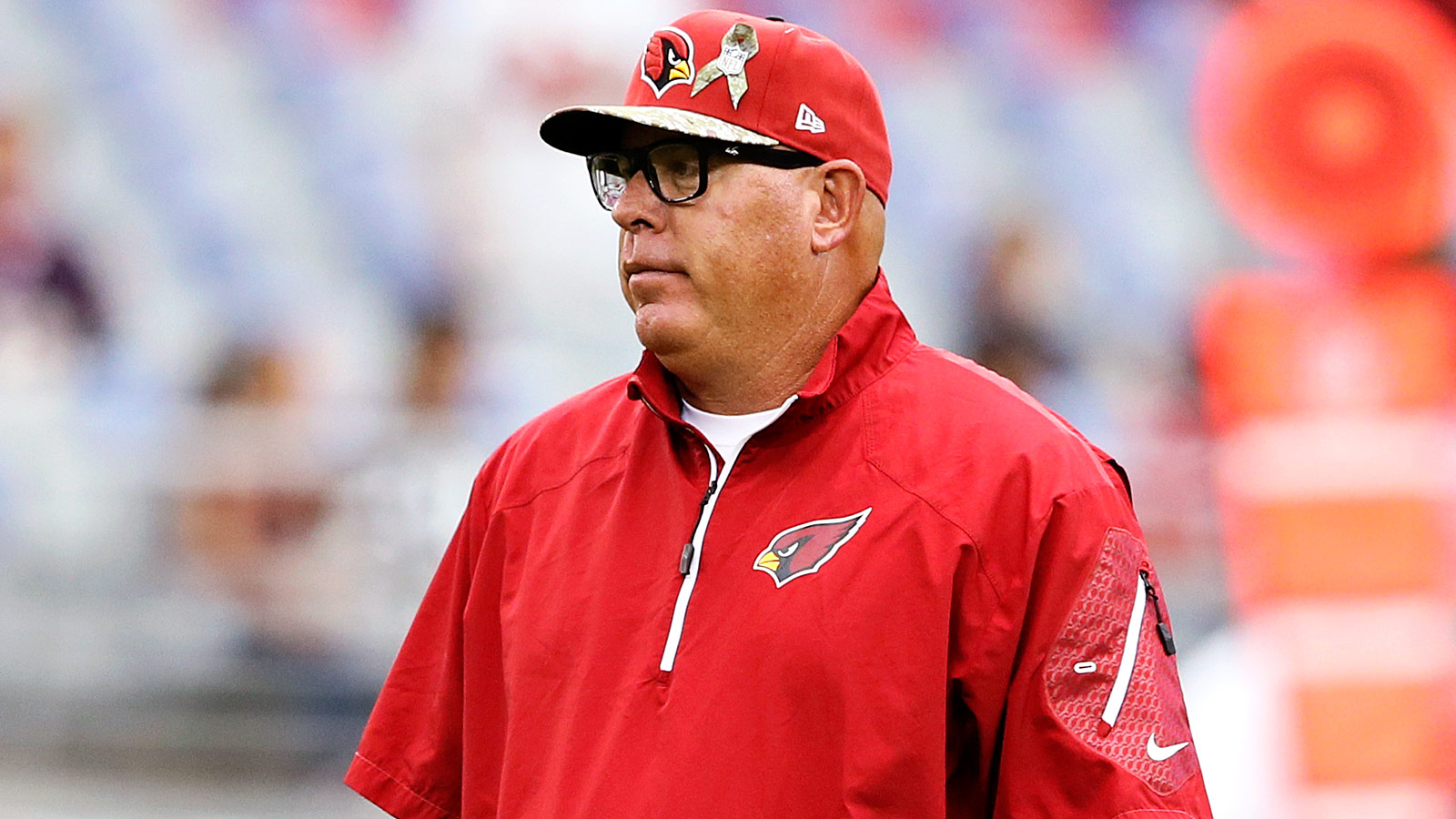 Be honest here, before the year started who had this Week 13 matchup between the Cards and Eagles as a potential playoff preview? Well, with both teams featuring winning streaks of at least three games, this contest becomes pivotal in sorting out the NFC playoff picture. Both Bruce Arians and Chip Kelly are serious Coach of the Year candidates as each came into broken locker rooms and have been successful in changing the cultures seemingly overnight.
The Cards D shuts down exactly what Philly does best, ranking No. 2 in the league against the run and eighth overall in total defense. If they are able to neutralize Shady McCoy and the Philly running attack, Patrick Peterson and Tyrann Mathieu should be up to the task of manning up one-on-one with the Eagles wideouts.
With a rejuvenated Carson Palmer finally mastering Arians'€™ offense and taking advantage of Larry Fitzgerald and Michael Floyd down the field, this Cardinal team seems poised to stay within the 3.5 point spread. Don't be surprised if Arizona wins the game outright and keeps the heat on San Francisco and Carolina as they continue to pursue that final NFC wild-card berth.
Denver Broncos (-3) over Kansas City Chiefs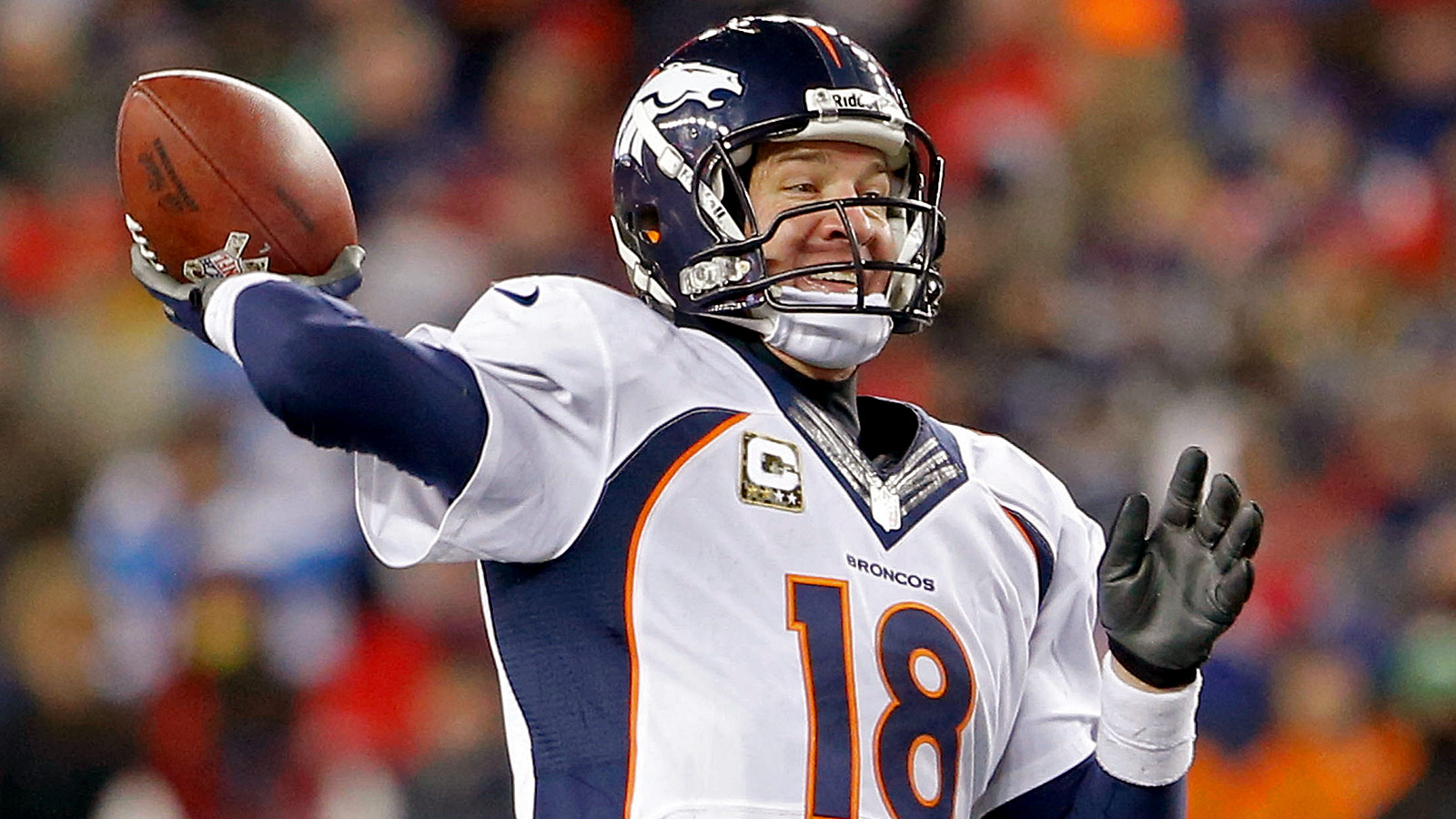 What a difference a month makes. After coming out of the gate blazing with nine straight wins, the Chiefs have come crashing back down to earth with consecutive division losses and injuries to their two best pass rushers.
Without having to face Tamba Hali and Justin Houston, Peyton Manning must be licking his chops at the possible damage he and the Denver offense can inflict this weekend. Two weeks earlier the Chiefs had both players healthy and were unable to sack Peyton once as he masterfully guided his guys to a decisive 10-point home win. If missing your two best pass rushers isn't enough, Manning and the Broncos most certainly will come in with a little extra incentive after the way they were beaten last Sunday night by the Pats up in Foxborough.
Despite having some recent struggles offensively, defensive coordinator Jack Del Rio appears as if he has his unit rounding into playoff form and the most encouraging sign is the return to form of linebacker Von Miller. After a suspension and other controversies, the NFL's top pass rusher has found his 2012 form and his presence on that side of the ball brings legitimacy to a Denver D that has been struggling to close out games.
Expect Denver to prove once and for all that it is the class of the AFC West by systematically dismantling the Chiefs. The Broncos might even get a few style points on the way to a convincing road win and cover in Arrowhead stadium.
New Orleans Saints/Seattle Seahawks under 47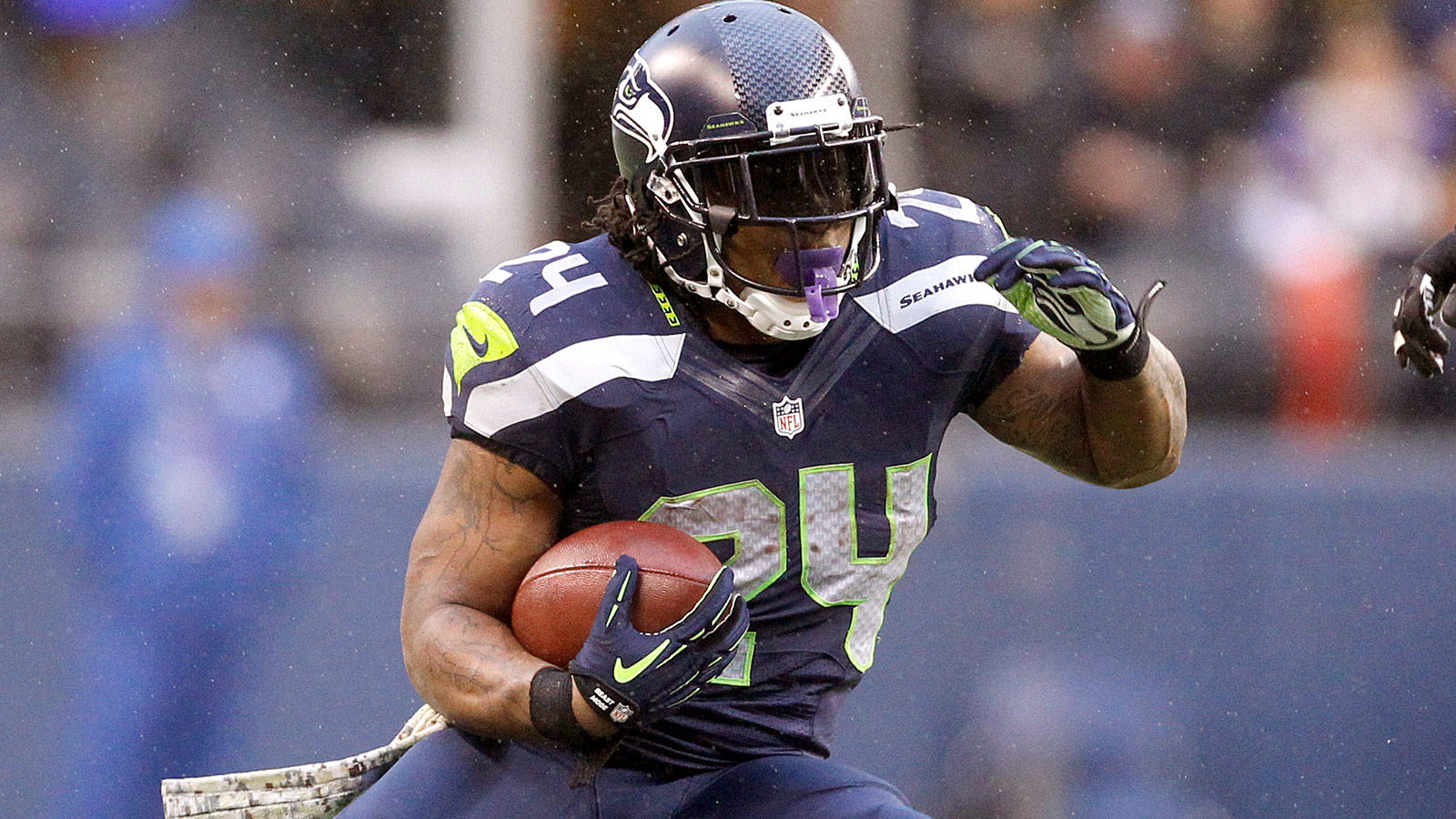 With a combined record of 19-3 between the two teams, this powerhouse matchup may very well determine the site of the NFC Championship Game.
It's no secret that the 12th man provides the best advantage in the entire league and if Seattle is able to clinch home field, the odds of getting to New York in February get a whole lot better.
Coming off a bye week, Russell Wilson and Marshawn Lynch should be rested and ready to get after Rob Ryan's defense, however this stingy unit is only allowing 17.8 points per game and ranks fifth overall in total defense. This turnaround is amazing considering that just last season the Saints gave up an NFL record in points and ranked dead last in total defense.
On the other hand, we saw this dominance coming with Seattle the whole time and as good as the Seahawks were last year, they'€™ve been even better in 2013. Featuring the No. 2 ranked defense in the NFL and only allowing 16.3 points per game, Pete Carroll has the most talented group in the league living up to the hype and preparing for a deep run into January.
As hot as Drew Brees and Wilson have been, they will have to scale back their expectations and lean on the effectiveness of two stout running attacks and lights-out defensive units. Both teams will scratch and claw to gain the upper hand in a game that is sure to feature superior defensive play all evening long.
This will be a low-scoring affair that will stay well under the total of 47.