Kaepernick apologizes for 'insensitive' Houston storm post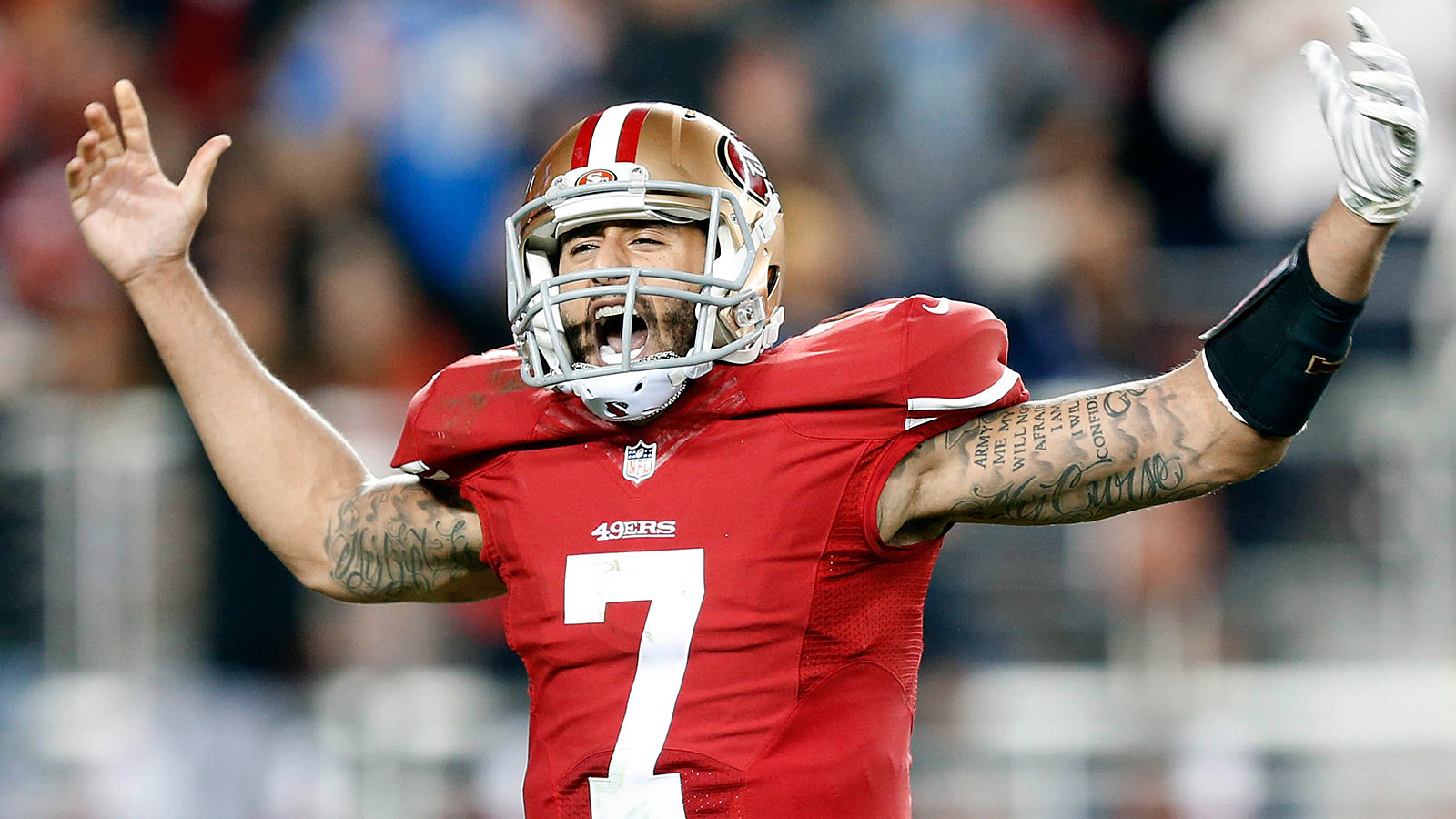 Social media is tricky.
San Francisco 49ers quarterback Colin Kaepernick is no stranger to Twitter and Instagram, and has used the hashtag #7tormsComing in a reference to himself and his jersey number. But on Tuesday, Kaep decided to send out another tweet with the same hashtag alongside a news photo of the Houston area, which has been hammered by severe storms, apparently to liken himself to the deluge:
I warned you the #7tormsComing !!! #Houston https://t.co/On2wOVr9Yy

— Colin Kaepernick (@Kaepernick7) May 26, 2015
That Instagram link went to an image of a flooded Houston street filled with cars partially submerged under water. Probably not the wisest post in light of the devastating storms, which have brought death and destruction to Texas and Oklahoma.
The post has since been taken down. Kaep then followed tweet up with:
No disrespect intended! Prayers up!

— Colin Kaepernick (@Kaepernick7) May 26, 2015
And for good measure, he then tweeted this.
Just livin! #WhoDoYouLove #IDontGetTired https://t.co/hEDnsYjKgC

— Colin Kaepernick (@Kaepernick7) May 26, 2015
A few hours later, Kaepernick issued a full apology for his "insensitive post":
— Colin Kaepernick (@Kaepernick7) May 26, 2015