Reggie Wayne's touchdown grab will make you say, 'Whoa!'
By Ross Jones, FOXSports.com
It's no secret that Andrew Luck's favorite target is Reggie Wayne. And it was clear why during the Colts' 20-12 preseason win against the Giants Sunday night.
The 13-year veteran made an incredible circus catch in the first quarter and sparked a firestorm on Twitter.
Luck short-armed a pass up the sideline that fell right into the lap of Giants cornerback Aaron Ross. But Ross couldn't grab it, instead batting it up in the air behind him, within reach of Wayne, who reached out and tipped it again before managing to track it down in the end zone and make a diving grab for the 28-yard touchdown.
Just like you draw it up, right?
"I don't know if we deserved the [that] one, but what a miraculous catch by Reggie Wayne," Luck told FOX sideline reporter Pam Oliver.
Let's take a look at it from a few different angles:
Oh yeah, Wayne also made this catch a couple of minutes before on a quick swing pass.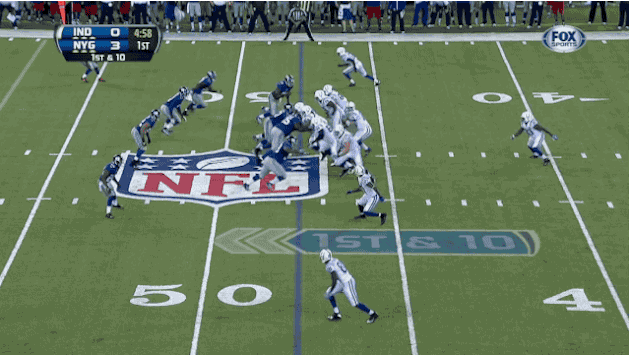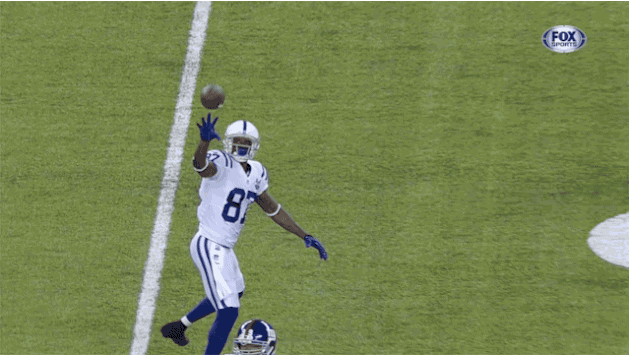 (h/t Deadspin, SB Nation, Bleacher Report)