Peyton Manning got flagged for taunting? Yup, that happened
Peyton Manning is many things. Future Hall of Famer, excellent commercial pitchman, proud owner of a distinguished forehead, etc.
On Saturday night, he turned into a taunter. With the Broncos running out of time in the first half of a preseason game against the Texans, Manning ran the two-minute drill to perfection twice. Both times, the drives ended with touchdown passes to new Broncos receiver Emmanuel Sanders.
But after the second one, this happened:
That's Manning running down to the end zone, getting in Houston safety D.J. Swearinger's face and saying something. The latter said something — presumably R rated — back before Manning said something else. The confrontation didn't go any further, but the refs were there and threw the flag.
So, why did Manning feel the need to get in Swearinger's face? That's hard to say, but it could have had something to do with this: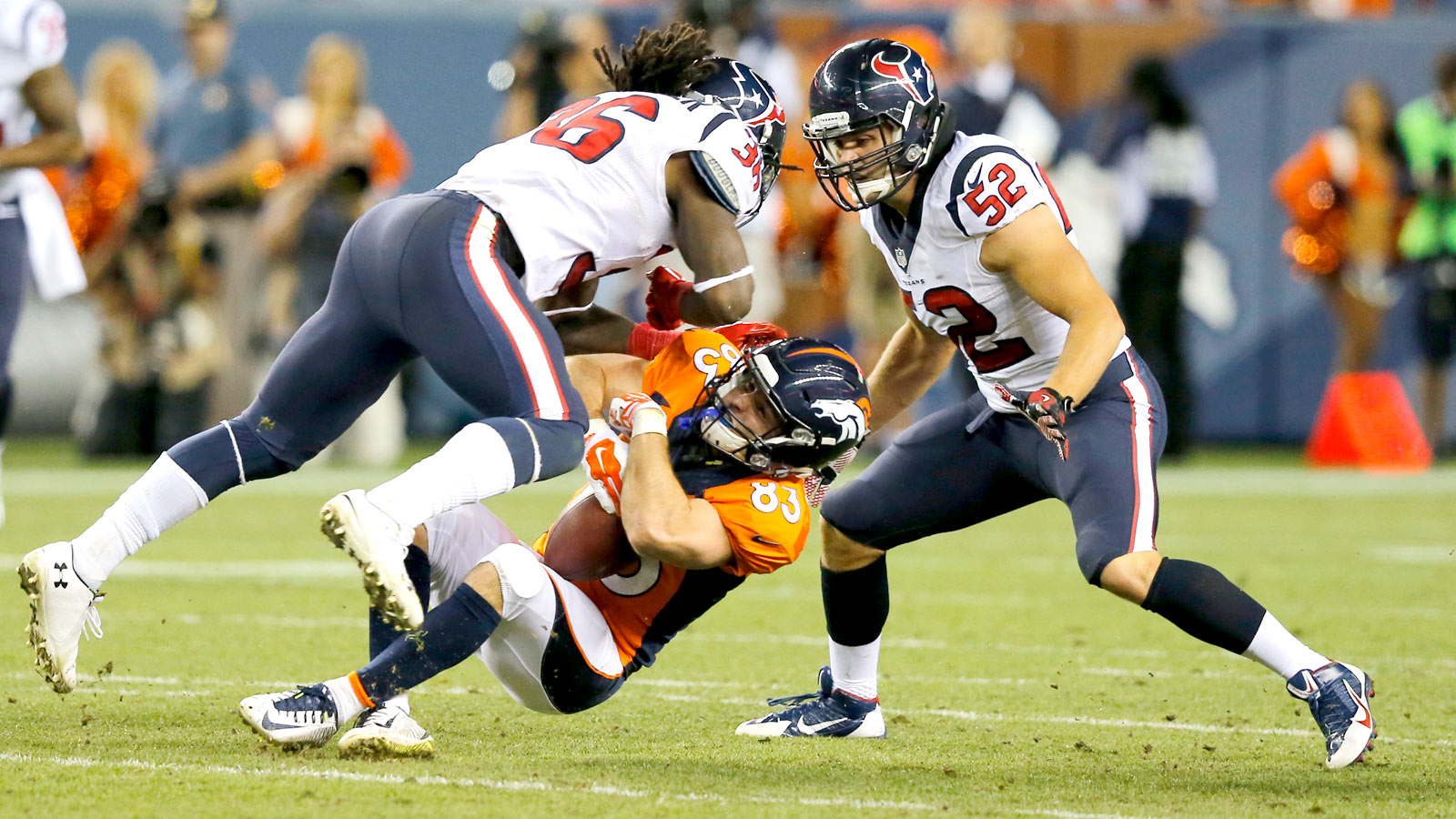 That's Swearinger knocking Broncos receiver Wes Welker out of the game with a vicious illegal hit that drew a personal foul penalty. Welker left the game with a concussion. Could that have sparked Manning's ire? Maybe. Or it could have been lingering frustration from Wednesday, when Swearinger picked off a Manning pass during a joint practice between the Broncos and Texans.