Grab your popcorn: Storylines to watch for on 'Hard Knocks'
It's the show football fans love and NFL teams hope to avoid.
That's right, HBO's "Hard Knocks" is back and the venerable show has found its team (victim?) for 2014: The Allanta Falcons. This is the birdies' first appearance on the program and the series will start shortly after the team gathers for training camp in mid-July.
So, what do we have to look forward to this year? Let's run down some storylines, shall we?
1. Getting to know Matt Ryan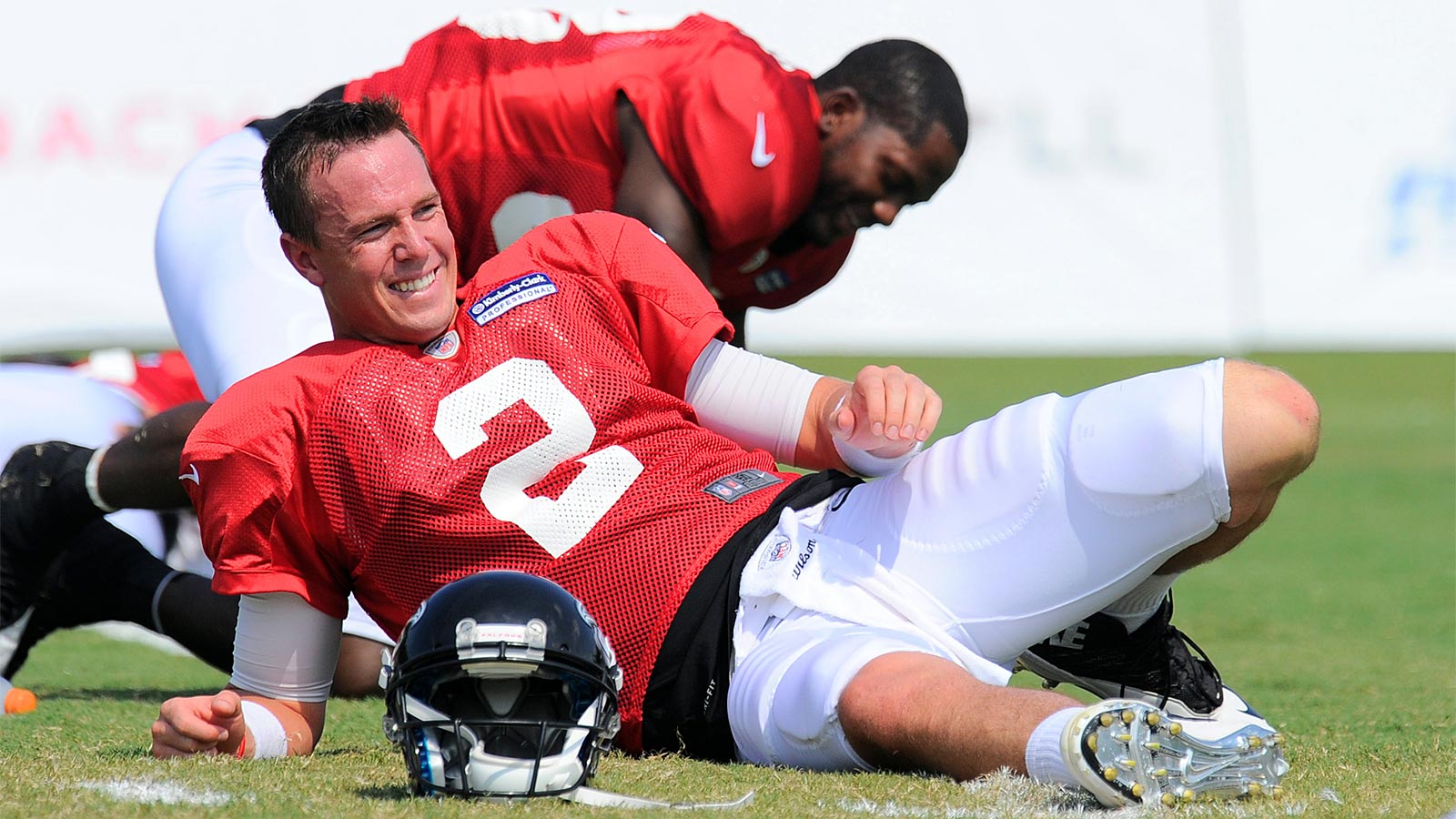 Sure, he's been around the NFL for a while and has put together some very nice seasons. But, what do we know about him once he takes his helmet off? Does he have eggs for breakfast? Does he enjoy biking and making dinner with his wife Sarah? Does he have a dog? Enjoy putting together IKEA furniture? We need to know these things and "Knocks" does a great job of giving us this inside access.
2. How does Mike Smith cut players?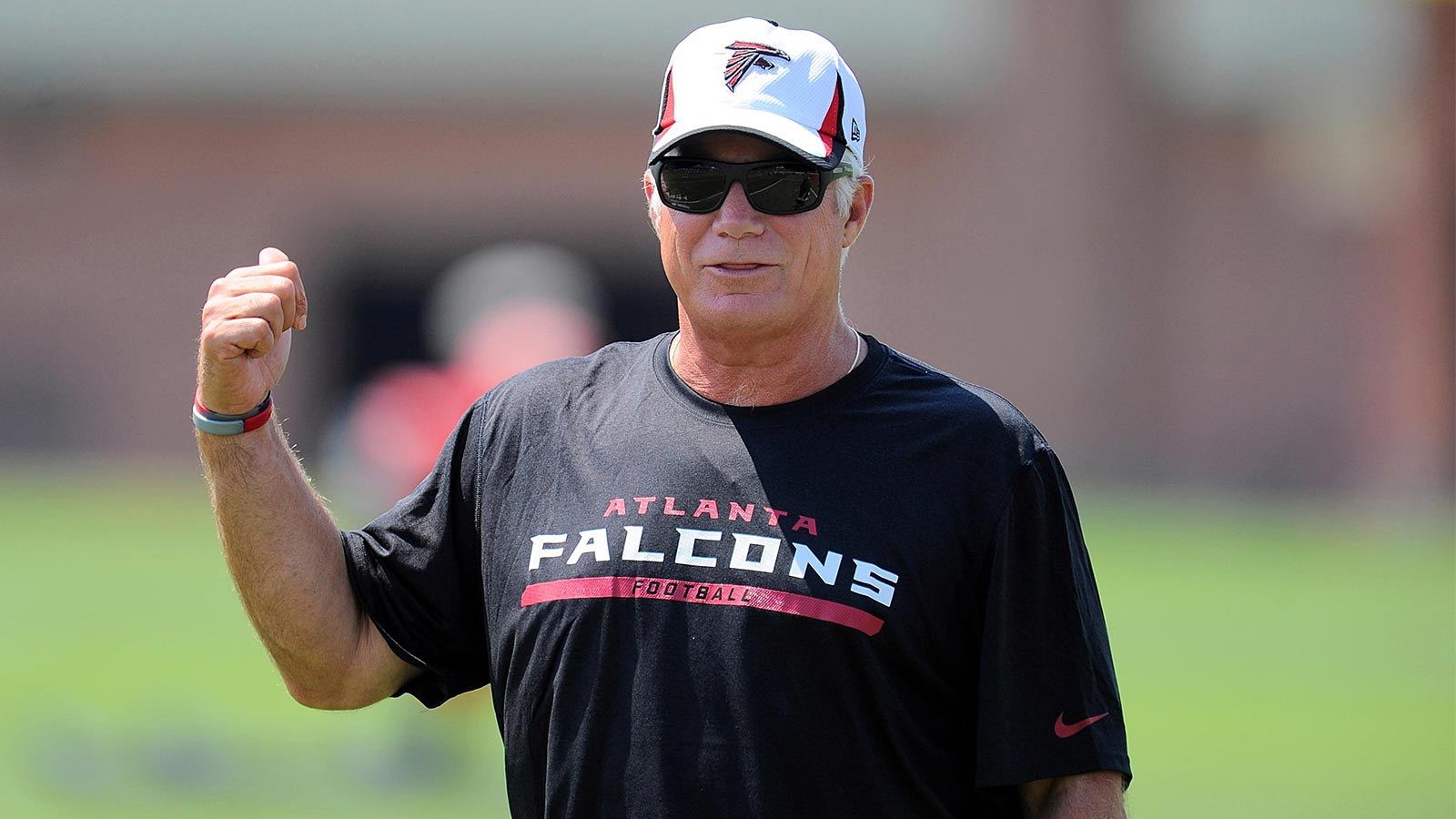 It seems that every coach or GM who has appeared on this show has his own particular style when it comes to releasing players. Wade Phillips seemed to get legitimately sad when he had to break bad news with the Cowboys. Brian Billick was all business with the Ravens. Rex Ryan seemed to leave that job to GM Mike Tannenbaum with the Jets. What will Mike Smith do when it's time to tell a man his NFL dream is now over? That's drama right there!
3. What will the intro theme look like?
Everyone who watches the show religiously knows what I'm talking about. It's the theme music and montage that begins after they show you what happened last week.
Remember the Jets' theme?
How about the one for the Bengals in 2013?
4. Steven Jackson and his hyperbaric chamber!
The veteran running back is entering his second season in Atlanta. He's also well known for his use of an oxygen-rich hyperbaric chamber when it comes to sleeping at night. It will be surprising if the contraption doesn't make at least one appearance during the show's run.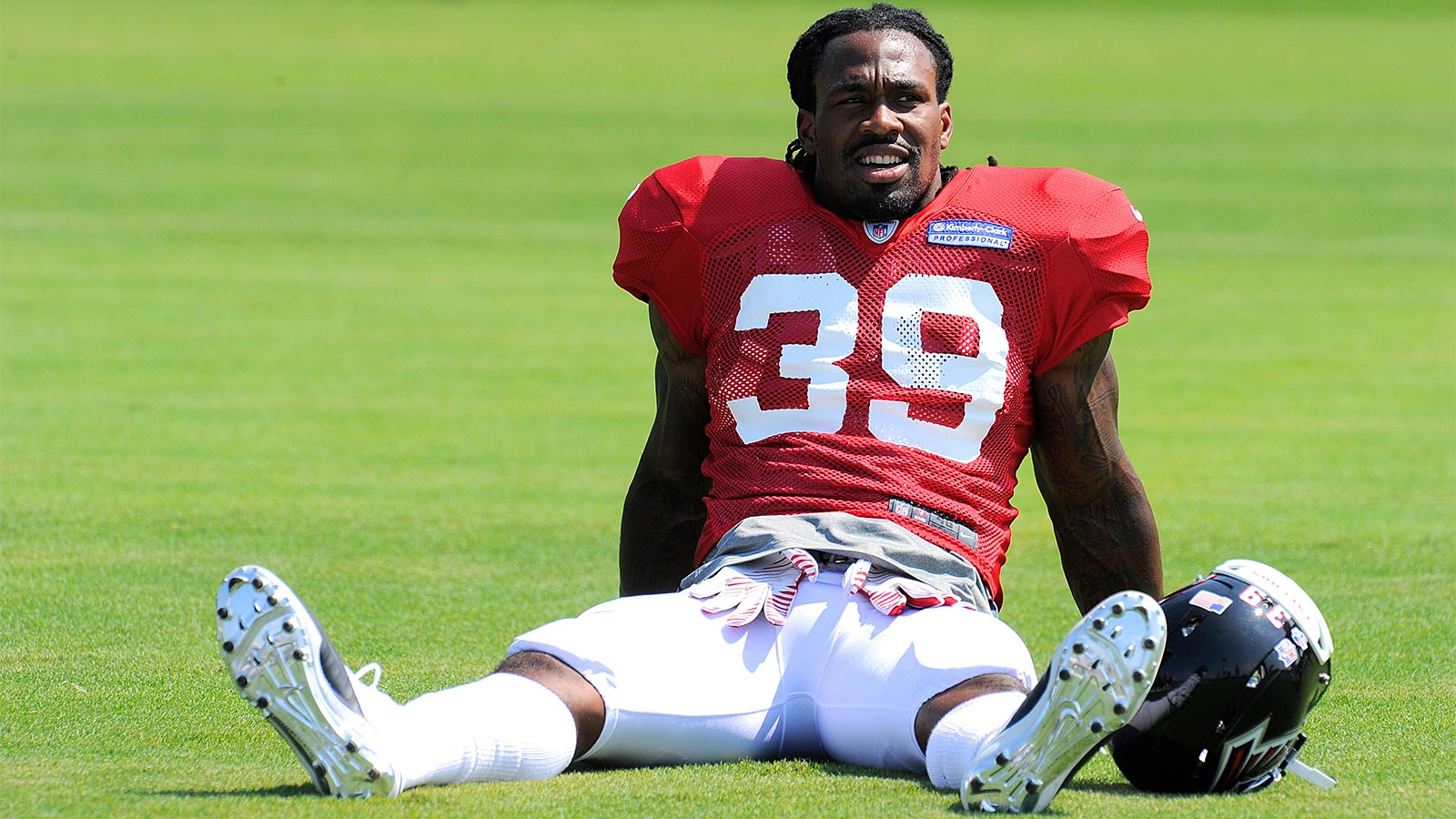 5. Roddy White's situation
The Falcons' mainstay wide receiver has been through a lot over the last few weeks. His half-brother Tyrone Moore was shot and killed on May 17. Will "Hard Knocks" address what happened? What's more, White is in the middle of a contract situation and was negotiating a new deal before his family tragedy. How will all of that turn out?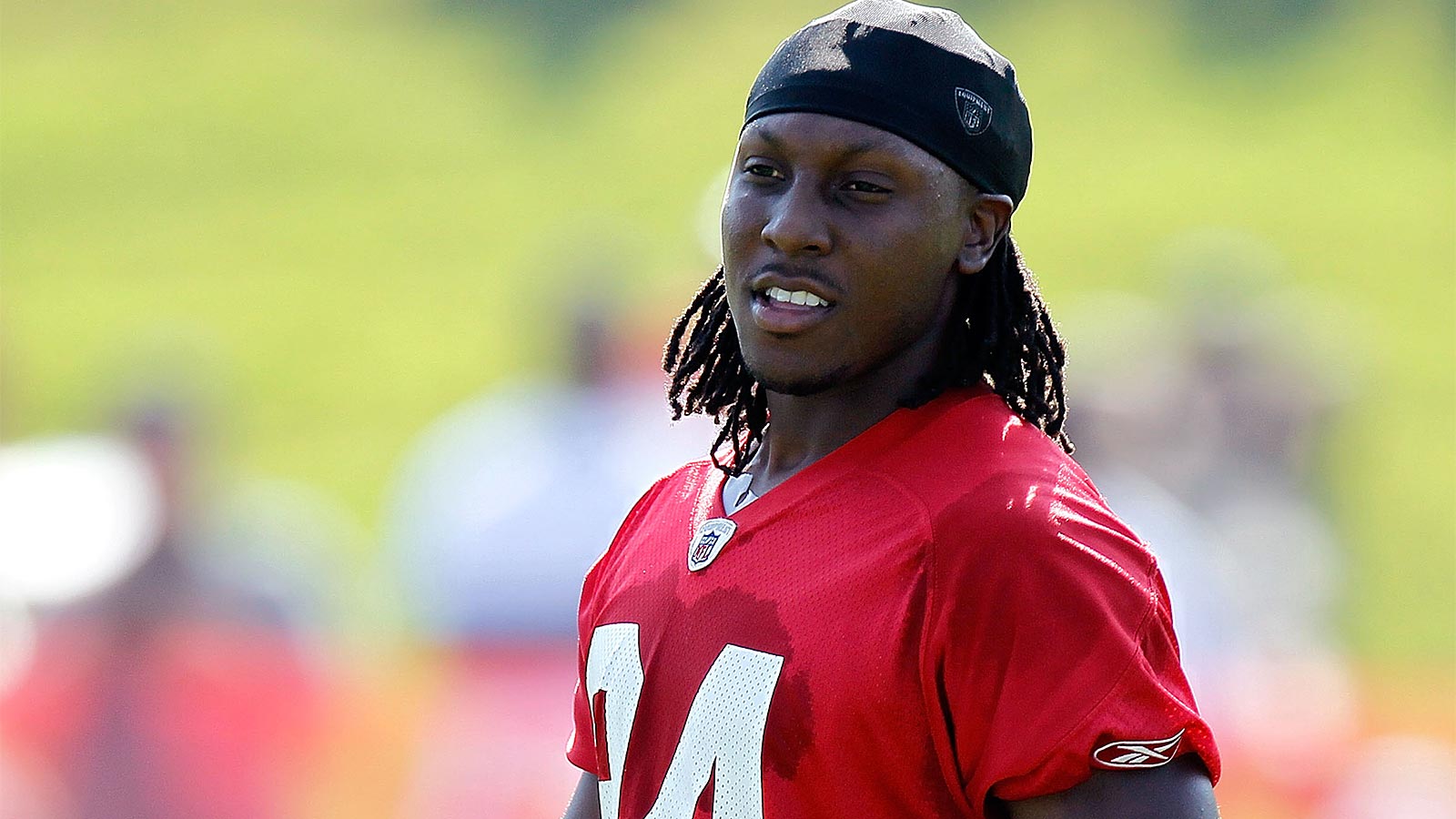 6. Rookies learn the ropes
The Falcons had quite a haul in the 2014 NFL Draft and now we get to see how they're adjusting to life in the NFL. Sure, we'll get the standard stuff about first-round draft pick Jake Matthews. But, the real interesting storyline is seeing how running Devonta Freeman (pictured) does in the competition for the starting running back job. Will he able to grab the spotlight away from Jackson? Will he take carries away from Jacquizz Rodgers? And don't forget late-round picks like Yawin Smallwood and North Dakota State linebacker Tyler Starr.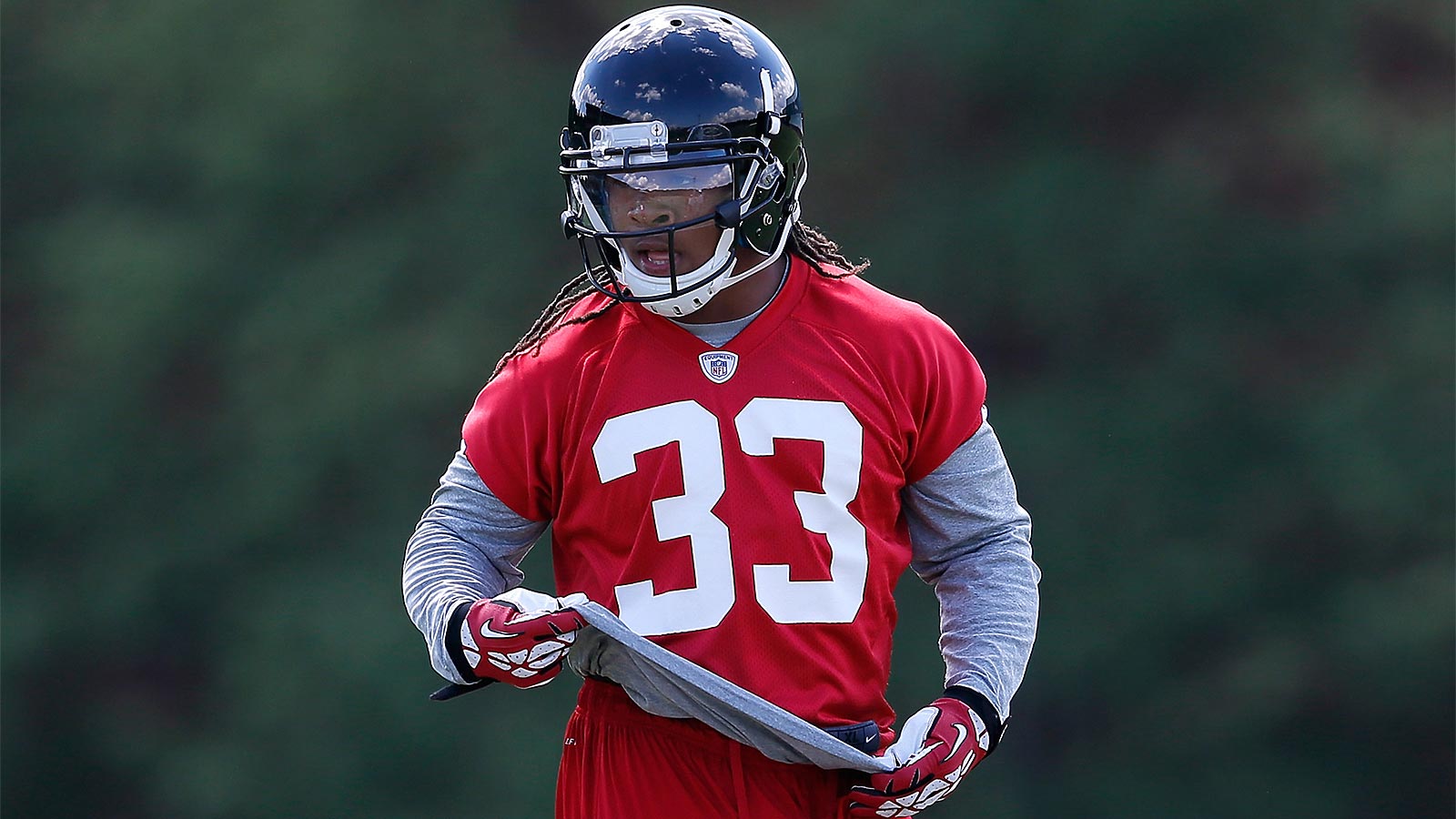 Another thing to watch for? Rookie hazing, especially in the light of the Richie Incognito-Jonathan Martin mess in Miami last season. Will we see pranks played on first-year players, like the one Dwayne Bowe had to deal with when the Chiefs were on "Knocks" a few years ago?
Or how about what went down during the Jets' year?
Something to think about.
7. Locker-room hijinks!
There's not much down time during an NFL training camp, but there are a few moments for that precious bonding in the locker room after a practice. There's nothing more fun than a little dancing, right?
Check it out:
Who will bust a move this year?
8. Falcons GM Thomas Dimitroff and his amazing 'do
He has the best hair of any general manager . . . possibly ever. What's his secret? What kind of product does he use? Does he use a blowdryer to get that "stand up" effect? In addition, he's an avid biker and participates in National Bike to Work Day every year.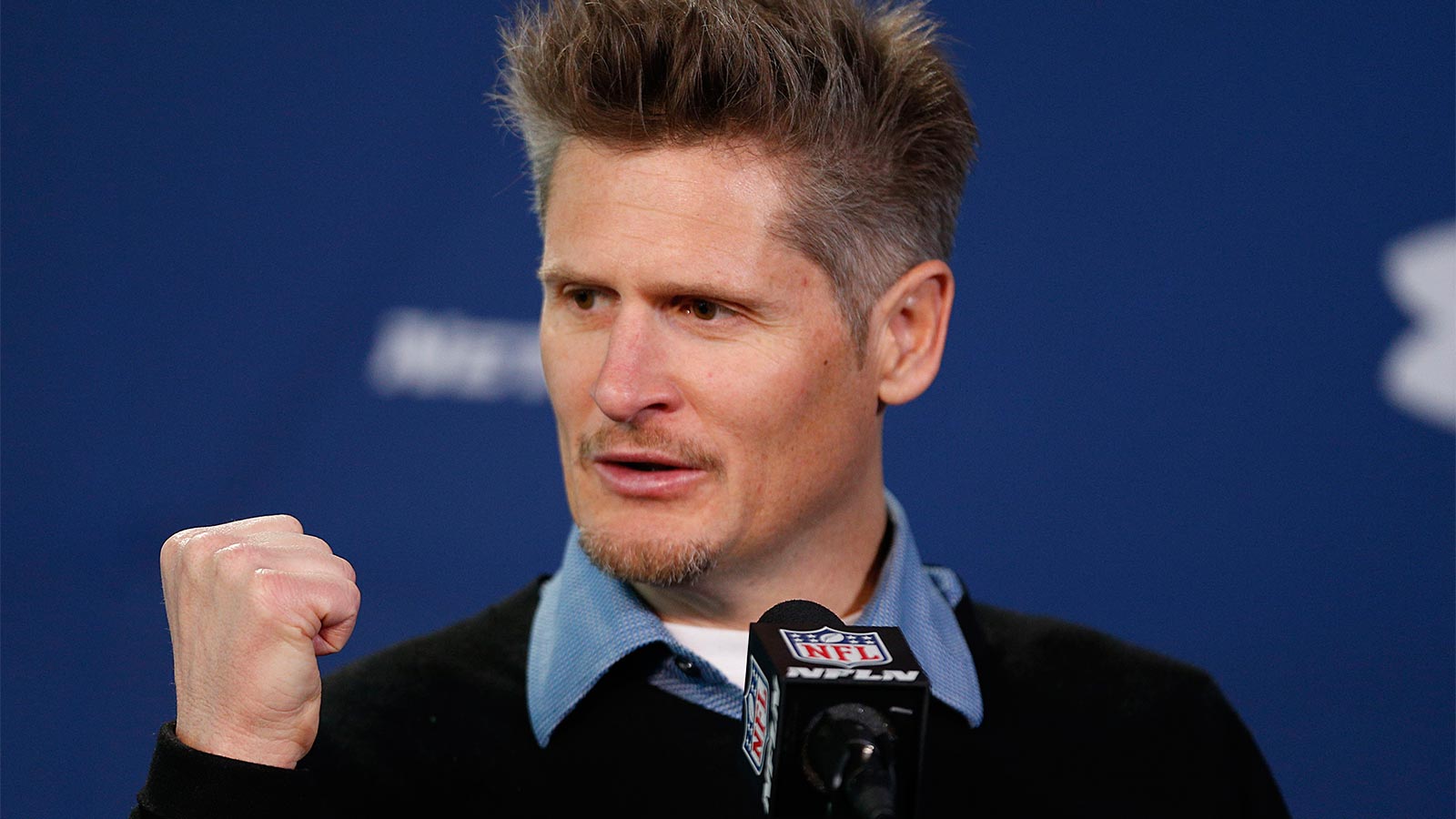 Don't believe it? Check it out:
As annoying as people who bike to work are, this should be fun to watch.
9. Julio Jones and his recovery
10. Reality TV meets another reality star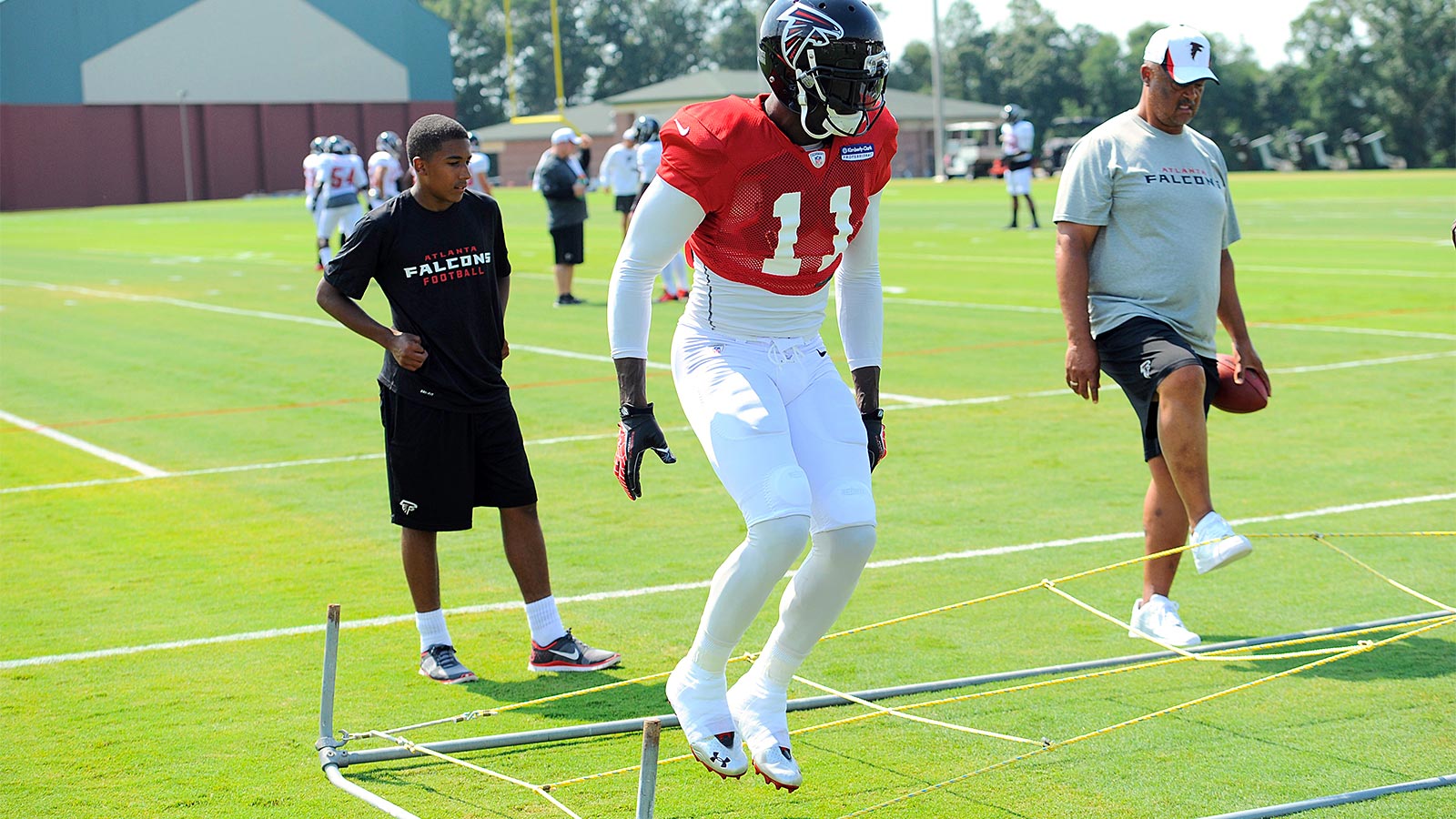 Hey, there's one guy on the Falcons roster who is very used to cameras following him around. That would be defensive end Kroy Biermann, who stars along with his wife Kim Zolciak in the Bravo Show "Don't Be Tardy . . ." after a stint on "Real Housewives of Atlanta." So, this whole reality TV thing is old hat for Mr. Kroy.
11. Meeting the most fearless punter in the world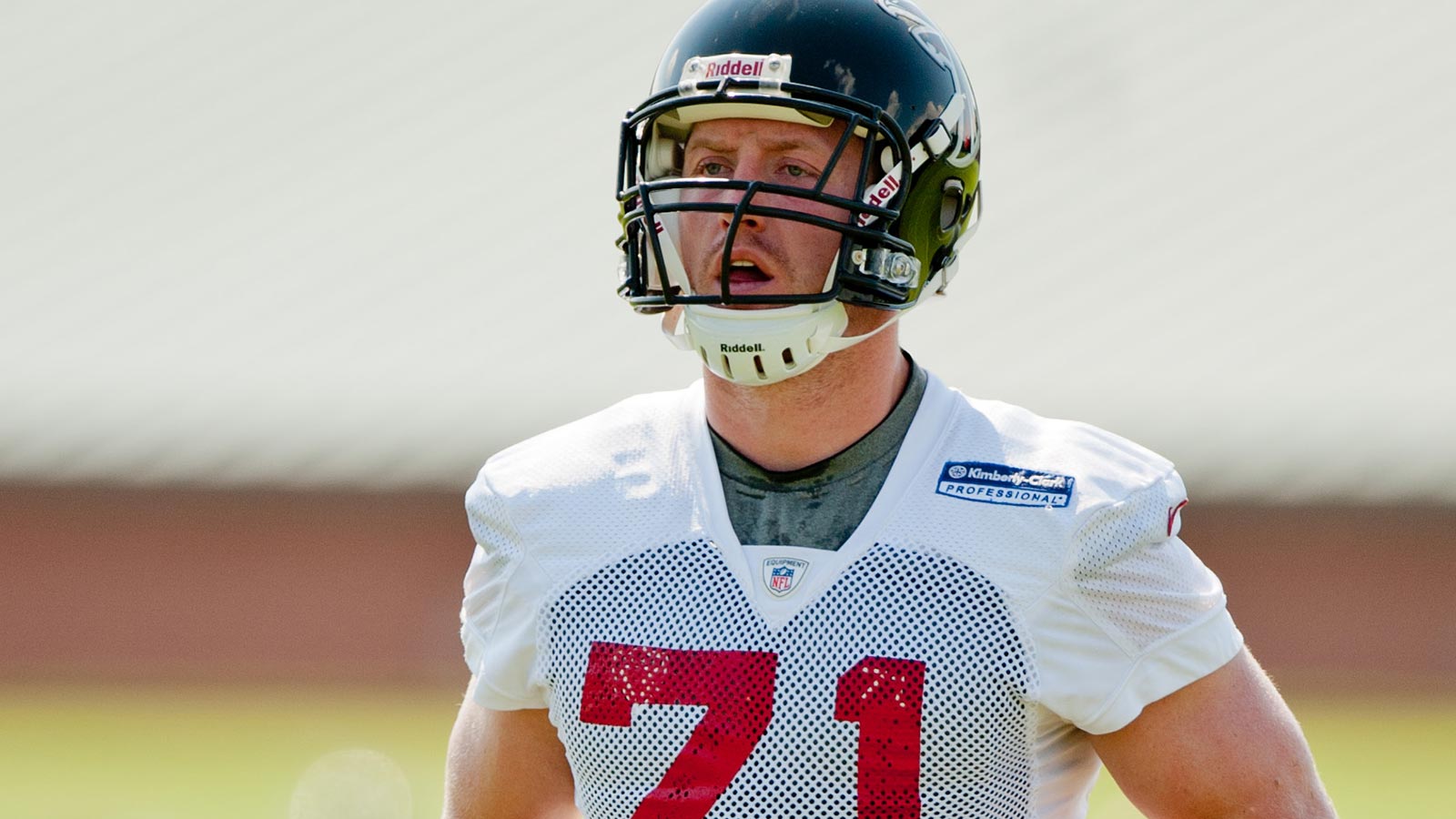 Matt Bosher isn't your typical leg man. He isn't afraid to stick his nose in there during punt returns and take fools down. Check out this play from last season in which he horse-collars a Jets player and smacks into an assistant coach on the sideline without remorse.
That's one bad man right there. Can't wait to see how he gets ready for the regular season.