Winning in the rain: Gaughan grabs NNS victory (VIDEO)
After dominant performances earlier by Sam Hornish Jr. and Alex Tagliani, Brendan Gaughan was able to hold off late charges from Chase Elliott and Kevin O'Connell on a green-white-checkered finish to score his first career NASCAR Nationwide Series race victory in dramatic fashion on Saturday at Road America in Elkhart Lake, Wis.
The race was certainly not easy for Gaughan, who slid off-track three times, was hit by another car in the right front, and survived multiple hard charges by others, including Tagliani, to earn the win.
While the win was dramatic all around, it was especially emotional for the Las Vegas native, who scored his first Nationwide Series win in 98 starts, not long after his grandfather passed away.
"Life has not been easy right now for the Gaughan family," he said in Victory Lane. "Thank you to (crew chief) Shane Wilson and (team owner) Richard Childress. I tried to give this race away three times today, and I'm fully embarrassed. I was not focused enough. But Richard gives you great Chevrolet stuff."
Gaughan's win also marked the third consecutive year a driver earned his first career Nationwide Series win at Road America, joining Nelson Piquet Jr. and A.J. Allmendinger.
A veteran driver with experience across all three of NASCAR's top-tier divisions, Gaughan's last win came back in 2003 in the Camping World Truck Series, ironically with Shane Wilson calling the shots atop the pit box.
"This is such a great feeling after 10 years. … I'm just so happy I don't know what to tell you," Gaughan said.
"Thank you, Richard — Richard Childress," he added. "All the guys at the shop, all these guys right here, great pit stops. They didn't give up on a jack-off driver that made three mistakes today and should have cost himself the race. Thank you Shane Wilson, it's been 10 years and I'm back in Victory Lane with my old guru Shane."
Even after all the adversity he had to overcome throughout the day, Gaughan had to wrestle the lead back from Chase Elliott on the final green-white-checkered restart.
After Elliott was initially able to jump out to the lead on the restart, Gaughan fought hard to work his way back around the rookie for the win.
Despite pitting and restarting 20th on the green-white-checkered, Tagliani was able to wrestle his way back to second.
"Unfortunately, it was not in the cards today," Tagliani said. "We ran out of fuel. The team made a great call though, and put me on slick (tires). I took the penalty (for pitting early) and restarted in the back. The track was a bit damp. It was difficult to make some passes on the inside, and guys were blocking the inside. I guess second is OK, it was a good show at the end."
Sports car driver Kevin O'Connell also gave Gaughan a run for the win on the final lap, finishing the day in third in just his fifth career Nationwide Series start.
"That's amazing," O'Connell said. "I'm surprised, but I'm not surprised, because we've been racing for a long time. It just takes a lot to put this combination of equipment and people together, and today was our day. I think with a little bit of luck we might have got around the 62 (Gaughan) and won it, which would have been really crazy."
Making his first career Nationwide Series road course start, Chase Elliott continued to impress during Saturday's race. The rookie driver was in contention for the lead on the last lap, but crossed the line fourth after contact with Tagliani through the final corners.
"He just didn't show us a lot of respect, I feel like," Elliott said. "I understand those guys are racing for the owner championship, too, I just hate to those road-race guys come in and just root you off the track like that … It's hard to be disappointed with that with as bad as our day was going and as bad as our weekend had gone."
J.J. Yeley ended the day fifth, followed by Jeremy Clements, Andy Lally, Landon Cassill, Elliott Sadler and Mike Bliss.
The start of Saturday's race was delayed by nearly an hour when rain showers hit the track. The rain was not enough for teams to put on the rain tires, but not dry enough to run on the normal slick tires.
Once the race got underway, Sam Hornish Jr. had the dominant car, leading 25 of the 53 laps.
As the race hit the halfway mark, NASCAR threw the second caution flag of the day as rain returned to the track, erasing a nearly six-second lead held by Hornish.
Under the caution, NASCAR told teams on Lap 26 they would be required to hit pit road and change to rain tires as weather continued at the track. Just like a normal round of stops, drivers could gain or lose positions during the stop.
Brian Scott won the race off pit road, but slid off-track after exiting pit road, collecting grass in the grille of the No. 2 Chevrolet. In addition, since he slipped off track, NASCAR put the No. 6 of Trevor Bayne out front since Scott did not maintain pace car speed.
Restarting the race on Lap 29 with rain tires, Hornish again wasted no time grabbing the lead from Bayne and Scott.
A road-course ringer, Tagliani put his rain-racing experience to good use, getting by Hornish for the lead on Lap 29 as the No. 54 Toyota pushed wide on the exit of Turn 1. Once out front, Tagliani put a gap on the field and looked as if he was en route to his first-career Nationwide Series win.
The entire complexion of the race changed when Justin Marks ran out of fuel and stalled on track with three laps to go. With the race pace slowed for the caution, Tagliani also ran out of fuel while leading and stalled on track. Scott and Hornish also hit pit road under caution.
Gaughan remained on the track and was able to hold off the late-race charges on the green-white-checkered finish. His previous best finish in the Nationwide Series came in 2009 when he finished second in a race at Charlotte Motor Speedway.
The Nationwide Series returns to action next Friday night at Kentucky Speedway, where Brad Keselowski is the defending winner.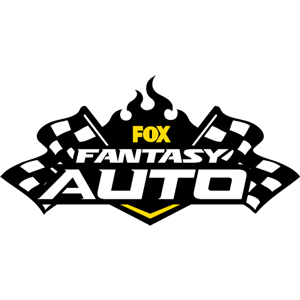 FOX Fantasy Auto Form a Racing Team, Compete for Prizes

Play Now!