Why's Daytona so special? Anyone can win
When I look at the guys that are starting the Daytona 500 Sunday on FOX — guys like Joe Nemechek, Dave Blaney and Michael McDowell who are on such limited resources — it really is one of the feel-good stories of Speedweeks here in Daytona.
These guys will receive at minimum a little more than $250,000 each for starting the race Sunday. Now obviously to one of the top-tier teams, like Hendrick Motorsports, Richard Childress Racing or Roush Fenway Racing for example, that isn't a lot of money.
To drivers like Joe, Dave, Michael and their teams, with the way they are forced to race, that kind of money is huge and can get them well down the road with their budget. Is it realistically going to allow them to run competitively in the next two to three races on the schedule? No, not really.
The big benefit however is with these restrictor-plate races, anyone can run up front, anyone can finish in the top five and quite honestly, anyone can win. Just look who finished third last year in the Daytona 500 — David Gilliland. Can he go elsewhere and finish third? Maybe. But probably those kinds of finishes are few and far between.
That's the difference when you run at the restrictor-plate tracks. It evens the playing field, so to speak, and it means anyone can go win the Daytona 500. Bobby Labonte finished fourth last year. That is another team that didn't have all the resources these megateams have.
So when they finish even higher up, it puts more money in the budget to allow them to prepare and plan for more races. Look at Dave Blaney in Talladega last year. He finishes 3rd there in the October race. I guarantee you, that third-place finish felt just as good as a win did to those in the well-funded camps.
I said this all winter long that if you look at our last 10 Daytona 500 winners, guess what, there are 10 different names on that list. To take that a step further, I would wager that at least half of those 10 winners were folks we really didn't talk much about early on.
They weren't drivers we put high on the list in the offseason to come down and win the 500. Honestly they weren't even drivers we were talking about early on in Speedweeks of those years. To me, that is what makes this race so unique and so special.
Sure, you can talk about the obvious this year. We know all three Roush Fenway cars are strong. All three are starting on the first two rows Sunday. Tony Stewart is flexing his muscle and looking pretty racy. Again, for as many times as he has won here, this is the one prize that has eluded him — having his named engraved on the Harley J. Earl trophy signifying he won the Daytona 500.
The other thing you also can't ignore is the possible doors it opens for these underfunded teams. If you do well Sunday, run up front and get a good finish, you might have a sponsor sitting on the fence that now wants to support you. It happened to Dave Blaney in the spring Talladega race with his sponsor Golden Corral.
So the possibilities are endless for these drivers in Sunday's Great American race. Like I have always said, you win a Daytona 500, it is something that stays with you, not for the rest of the season, but for the rest of your life. It's the most sought after Victory Lane in all of NASCAR. Sunday on NASCAR on FOX, we'll see the drama unfold of who it might be to have their life changed forever.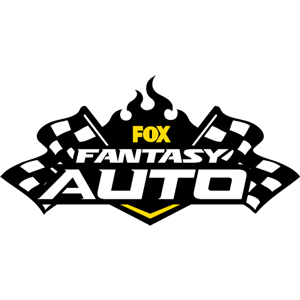 FOX Fantasy Auto
Form a Racing Team, Compete for Prizes
Play Now!