Who will JGR tap as Hamlin fill-in?
Joe Gibbs Racing has a news conference set for Thursday morning.
If it's to name a substitute driver — or several — for Denny Hamlin, the pressure will be on.
However, the ride could also be the opportunity of a lifetime for an aspiring racer or a driver who is looking for a second chance.
For the next six weeks, Hamlin is scheduled to be sidelined by injuries sustained during a crash that occurred on the last lap of Sunday's Auto Club 400 when he and Joey Logano were battling for the win. When the former JGR teammates lost control of their vehicles, Hamlin plowed into the pit road wall and suffered a compression fracture to his L1 vertebra.
Hamlin is expected to miss the next five Sprint Cup races. While mathematically Hamlin still can qualify for a Chase to the Sprint Cup berth by remaining in the top 20 in the point standings and acquiring multiple wins, it's more likely that Joe Gibbs Racing would earn a Chase seed in the owner's championship.
The latter is something JGR is quite proficient at, having pulled off the feat in four of the last five Nationwide Series titles.
And the driver or drivers selected to fill in have the chance to either warm Hamlin's seat or showcase their talent.
It's been just over a decade since a relative unknown named Jamie McMurray was tabbed to replace Sterling Marlin. After leading the points for 25 weeks, Marlin suffered a vicious wreck at Richmond International Raceway. Three weeks later, a cracked vertebra was discovered following a subsequent accident at Kansas Speedway. McMurray took over the next race at Talladega. One week later — in just his second career start — McMurray scored his first Cup victory.
While it's unlikely that Hamlin's temp will produce a feel-good story equal to McMurray's, given the caliber of team and equipment of the No. 11 FedEx Toyota, the possibility certainly exists.
So who's on the short list?
Elliott Sadler — Sadler already is in the JGR fold and scheduled to run a Cup car with the Alert Energy sponsorship. Before the season began, Sadler, who turns 38 next month, said he hopes to use the opportunity in the Nationwide Series to earn a Cup ride again. In 430 Cup starts, Sadler posted three career wins, qualified for the Chase once and has an average finish of 22.8 over 14 seasons.
Brian Vickers — Like Sadler, JGR enlisted Vickers for the Nationwide Series program this season. However, Vickers, 29, has something Sadler doesn't — an NNS title. But Vickers already was given a second chance in the Sprint Cup Series when he shared a ride with Mark Martin at Michael Waltrip Racing last season and has continued that role. Vickers posted five top 10s in eight Cup starts last season, which resulted in his career-best average finish (13.8) for a season.
In his first start this year, Vickers has continued the trend with an eighth-place run at Bristol. Although Vickers already is slated to drive the No. 55 Toyota at Martinsville Speedway for MWR, he is free for the following five races. Considering how Vickers thrived in his comeback role last year, which is expected to lead to a full-time MWR ride in 2014, it's clear that he would not squander a break of this magnitude.
Mark Martin — Speaking of Martin, other than simply not choosing to compete at Martinsville, he doesn't have a racing conflict next weekend. In 48 starts on the half-mile paperclip shaped oval, he has two wins and an average finish of 13.3 — better than his younger peers Sadler and Vickers, whose career averages are 24.9 and 19.5, respectively. However, Martin is signed to drive Texas, Kansas and Richmond in the No. 55 Toyota.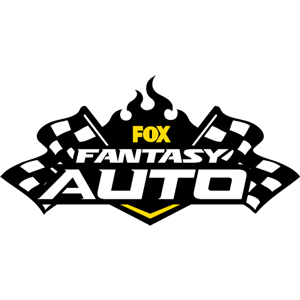 FOX Fantasy Auto Form a Racing Team, Compete for Prizes

Play Now!