Top 10 NASCAR crew chiefs of all time
Rea White, NASCAR Scene
NASCAR crew chiefs have often been the unsung heroes behind the drivers whose names go on race and championship trophies.
But beyond their calls on race day, their innovations in the shop over decades have led to rule shifts and changes in the sport to an increased level of competition and an army of NASCAR officials needed to monitor the inspection process.
A number of crew chiefs have risen to the very pinnacle of the sport. Across various eras and with differing versions of NASCAR's Cup car, these men raised the level of competition in their respective eras — just by the work they each did on their own cars.
Here's a look at 10 of the top NASCAR Cup crew chiefs over the decades.
Dale Inman: Inman, the first cousin of Richard Petty, actually won more titles than his driving relative.
Inman worked with Petty for all seven of his Cup titles, and then with Terry Labonte when he won the 1984 championship. Inman and Petty earned their first victory together, and he helmed the team for the impressive 1967 season in which Petty won 27 races, including 10 in a row. He has five Daytona 500 wins to his credit.
Leonard Wood: In 1949, when Leonard Wood and his brother, Glen, formed Wood Brothers Racing, he was credited as the team's sole mechanic and crew chief.
He was known as an innovator on pit road and for his engine work. Wood is widely credited with helping create the modern-day pit stop in the 1960s, orchestrating an organized move that shaved seconds off the stops for the team. He was David Pearson's crew chief with the team from 1972 to 1979 and continued as a co-owner with the Wood Brothers Racing team beyond his years as the crew chief. He won the Daytona 500 four times with four drivers — Tiny Lund, Cale Yarborough, A.J. Foyt and Pearson.
Ray Evernham: Voted by the media earlier this decade as the greatest NASCAR crew chief in history, Evernham gained his championships working with Jeff Gordon.
In six seasons, the pair won 47 races and three NASCAR Cup titles. Evernham was also known for innovations on the cars, most notably the T-Rex car that was so stout that despite meeting the inspection requirements, the team was told not to bring it back to the track. Evernham later decided to move into another role, starting Evernham Motorsports, the team that helped bring Dodge back into the sport as a manufacturer.
Harry Hyde: Hyde may have been one of the sport's top crew chiefs for more than 20 years, but many fans know him as the man credited as the inspiration for the lead crew chief in the movie, "Days of Thunder."
Hyde is credited with 56 wins as a crew chief and won the 1970 title with Bobby Isaac. Hyde had learned how to be a mechanic during his work in the Army and used that experience to transition into a NASCAR career. He worked with a wide range of drivers, including Bobby Allison, Cale Yarborough, Neil Bonnett, Dave Marcis and Tim Richmond.
Kirk Shelmerdine: Shelmerdine worked with Dale Earnhardt for four of the driver's seven Cup championships.
Shelmerdine began his career working as a crew chief and tire changer and became the youngest crew chief to win a race and a Cup title. Between 1986 and 1992, he won four titles with Earnhardt. Overall, he earned 46 wins with 246 top-10 and 142 top-five finishes. He is currently the owner of Kirk Shelmerdine Racing.
Chad Knaus: The most modern entry on the list, and the only active crew chief on it, Knaus has set NASCAR records of his own by winning four consecutive Cup titles.
Knaus began his career as a crew chief with Melling Racing and driver Stacy Compton in 2000. He joined Hendrick as a crew chief with Johnson in 2002, and since then, the two have won 45 races together and four championships. They have finished in the top five in the standings every season.

Bud Moore: Moore worked on Modifieds before NASCAR even became a sanctioned series and then became a success in it.
A veteran of World War II, Moore was a mechanic on race cars before there was even a NASCAR. He won the 1957 championship with Buck Baker as his driver, then moved into a role as a team owner and, working in a hands-on role, won championships there as well. He won the Bill France Award for Excellence in 1997.
Herb Nab: Nab won a pair of championships with Cale Yarborough in 1976 and 1977 during his tenure as a Cup crew chief.
According to race-database.com, the pair made 89 starts together, earning 22 wins and two titles. They won 18 races in their pair of championship seasons. Nab also worked with LeeRoy Yarbrough and Fred Lorenzen during his Cup career. He won the 1969 Daytona 500 with Yarbrough and the 1977 running of the event with Yarbrough.
Smokey Yunick: Yunick was viewed as one of the early innovators in NASCAR racing.
He won 57 stock car races in his career, which involved working with storied drivers such as Herb Thomas, who won the 1951 and 1953 titles, and Fireball Roberts and Marvin Panch. He won the 1961 Daytona 500 with Panch and in 1962 with Roberts. He is widely credited with 57 Cup wins and was twice named the mechanic of the year. He is the inventor of at least nine patented items.
Jake Elder: Elder was nicknamed "Suitcase" for his willingness to move to another team and work with it in the Cup garage.
But he is perhaps best known as a chassis man who had the ability to find more speed in a car when needed and for being a championship crew chief who won two titles, in 1968 and 1969, with David Pearson when he drove for Holman-Moody. He also worked with Dale Earnhardt during his rookie 1979 season and for a portion of his 1980 championship season. Elder also worked with a variety of other teams in the NASCAR Cup garage throughout his career.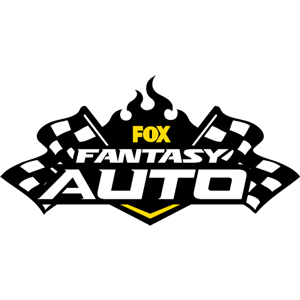 FOX Fantasy Auto
Form a Racing Team, Compete for Prizes
Play Now!