Glen Wood 'helped build this sport'
What a year it's been for the Wood Brothers Racing team.
First, the group shocked the field by winning the season-opening Daytona 500 with new driver Trevor Bayne. Turns out, that was just the warm-up act for the longtime team.
Tuesday in Charlotte, they were brought to tears as patriarch Glen Wood was voted into the NASCAR Hall of Fame. Wood, who has been one of the 25 nominees on the ballot each of the three years in which there has been a vote, earned the honor for his 60-plus years of commitment to the sport.
Wood joins Cale Yarborough, Darrell Waltrip, Richie Evans and Dale Inman in the third class of inductees.
For the small town of Stuart, Va., the hometown of the team and the place where it kept its race shop until recent times, it was a day to rejoice.
For the Wood family, it was a day that almost defied words. Not because Glen Wood's selection was a surprise — the team owner has worked in the sport for most of his adult life and built one of the most respected organizations in the garage — but simply because of all that it represented.
Wood started as an owner/driver, driving for the team he built with his brothers. Leonard Wood would be the one who stayed with it through all the years, a mechanical genius who built the cars destined to be driven by some of the top competitors in the sport.
Glen Wood won four races as a driver, all at Bowman Gray Stadium in Winston-Salem, N.C. He's helped his team grow from a small group operating on a limited schedule to one that still runs full time in the Sprint Cup arena. Over the years, the group has amassed 98 wins and made 1,370 starts. Hall of Famers David Pearson and Junior Johnson drove for the team, as did fellow inductee Yarborough.
Wood and his team helped revolutionize pit stops through the years and gained so much success in that arena that they were invited to pit Jim Clark's 1965 Indianapolis 500 entry — and went on to win the race.
Yet through it all, Wood remained humble and soft-spoken.
As the 85-year-old was announced as an inductee, he simply stood and accepted the honor, later watching as his family tried to put it in perspective.
"To have daddy in the Hall of Fame is bigger than winning Daytona," said his son, Len Wood, tears brimming in his eyes. "He belongs here. Him and Leonard both belong here because they helped build this sport. It's bigger than winning Daytona."
Len and his brother Eddie, as well as their sister Kim, now share ownership of the team with Glen.
Len Wood said that as he drove his dad to the ceremony where the names would be announced, Glen talked about men like Curtis Turner and their role in the sport; he didn't expect to hear his name called on this day.
Glen admitted he didn't think he'd go into the Hall in such an early selection round.
"I didn't expect it," he said. "I didn't try to live until I saw it, but anyhow it is a good feeling, but more so for my family and fans. They all said, 'Well, you're going to get in it this time.' I said, 'Nah, I don't think so.'"
Yet there he was, his name being read out by NASCAR Chairman Brian France.
As he looked back over the years, he was quick to point out that he had a lot of help along the way.
"I didn't come here alone," he said. "I had a lot of help … There's five of us brothers, and all of those have helped at one time or another, and Leonard has been there all along for the whole 60-something years or whatever. Of course, we've had so many good drivers, too. All of that led to where we are."
Wood said he's proud of the fact he's been a car owner for all this time — and that he is now in the Hall of Fame.
He finds it hard to believe just how far he's come from that first attempt to race.
"We started out with a little '38 Ford, and ironically before we got home with it, towing it back. We'd been involved in a little crash, and it caught fire and burned up. So somebody said, 'Maybe he'll quit this foolishness now.' Well, that sort of lit a torch," he said. "And we fixed it up and got back in racing the next week or two.
"But somehow we've struggled through the hard times, and with the help of Ford Motor Co. we've been able to do this and do it our way. We hadn't run for championships many years, but I ran a lot in the Convertible circuit, which nobody hardly knows about that. But I ran a lot of modified, sportsman races at short tracks and all. To be here today is unbelievable."
Leonard Wood, who still works with the team, was beaming as he talked about Glen's induction.
For him, there is at least as much pride in Glen making the Hall as there would be in himself making it.
"(It's) very rewarding," he said. "I wouldn't have had it any other way. I thought if one of us got in, I was hoping it would be him. If one wins, the other one wins. We both feel that way. We always did things together. I was the mechanical end of it, and he was the business end of it and, of course, he worked on the cars, too. We made a great combination."
Still do, it seems.
For the Wood brothers, it's a year when all the past hard work is paying off once more.
And one where the special moments just keep coming.
"It's just like winning Daytona again," Eddie Wood said, emotion coloring his voice. "It's a big year. It's a good group to be in. He's got a lot of friends, his friends are there. Raced against Dale, and Cale drove for us, raced against Darrell. It's a good group for him to be in."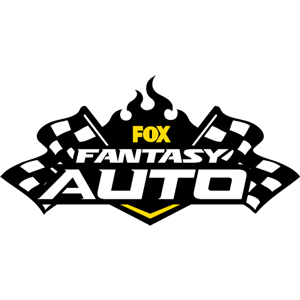 FOX Fantasy Auto
Form a Racing Team, Compete for Prizes
Play Now!