In NASCAR, you make your own luck
A lot of times I hear fans talk about a driver being lucky. I kind of take a different viewpoint on things when it comes to luck. To borrow from team owner Richard Childress, who always stressed to his employees — "luck is when opportunity and preparation come together." I really believe there is a lot of truth to that.
Let's face it, you might not have the fastest car or a car that is capable of taking the lead to win a race, but if you are prepared and the opportunity presents itself, you just might find yourself in Victory Lane.
We've actually already had a prime example of that in the Nationwide Series race in Daytona. James Buescher was running 11th entering Turn 3 on the last lap. All 10 of the cars ahead of him wrecked and the next thing James knew, he was driving into Victory Lane for his first Nationwide win.
You always have to put yourself into position. Obviously one of the most classic examples we've had in NASCAR Sprint Cup racing is the 1990 Daytona 500. Dale Earnhardt Sr. is leading the last lap of the race. Entering Turn 3 he has a tire go down and Derrike Cope, who was running second, took the win.
Even closer to the McReynolds heart was our son Brandon, also at Daytona International Speedway, this year in the ARCA race. The young man led 63 of the 83 laps. Those guys had the right game plan and strategy I believe, but they ended up on the wrong side of the luck meter. They were going to be iffy on fuel as it was, but a late-race caution forced a green-white-checkers situation.
Brandon came off Turn 4 leading on the last lap, but sadly ran out of gas an eighth of a mile short and his first ARCA win slipped away. Personally I have never been a big believer in luck. I've found you can get lucky, but normally it comes at the expense of someone else's misfortune.
A lot of people like to believe we won the 1998 Daytona 500 because of the lucky penny the little Make-A-Wish girl had given her hero, Dale Earnhardt. I love telling that story. It's inspirational and even today brings a tear to my eye. That said, I really want to believe we won that race because we dotted all our "I's" and crossed all our "T's" on that race car. Dale Earnhardt Sr. was on his game that day and everything fell into place.
So now we head to Las Vegas this weekend. If you stop and look at our first five races of 2012, we really have five different style racetracks kicking off the first part of the 2012 NASCAR Sprint Cup season. Of those five, Las Vegas Motor Speedway and California Speedway are probably the two that are the most similar. The banking is about the same and the hanging RPMs are about the same. Naturally California is a half-mile longer than Las Vegas.
I also see Las Vegas being the next chapter in Electronic Fuel Injection (EFI). After what we saw happen with some folks at Phoenix International Raceway with the new EFI system, I promise you there are teams still trying to get their arms around all the nuances of it.
To me it is hard to believe what Las Vegas signifies to Carl Edwards. Here was a guy who battled for the championship pretty much all of 2011 and even ended the season in a tie in the points. Yet Edwards is coming to Las Vegas this weekend and this marks the one-year anniversary of his last win. That's pretty hard to believe.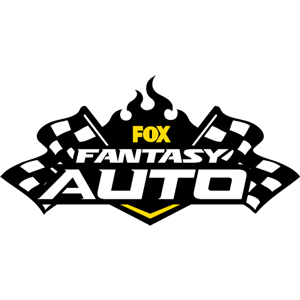 FOX Fantasy Auto
Form a Racing Team, Compete for Prizes
Play Now!