What does winning in the NASCAR Sprint Cup Series mean? Everything
What does winning in the NASCAR Sprint Cup Series mean? Everything.
When the skies over Daytona International Speedway opened up yet again on Sunday afternoon, it made Aric Almirola a first-time winner in 125 Sprint Cup races and his crew chief Trent Owens a first-time winner, too.
Almirola's victory was the first for the fabled No. 43 since John Andretti won at Martinsville Speedway in 1999 and the first time the No. 43 was in Victory Lane at Daytona since King Richard Petty won his famous 200th race 30 years earlier, on a day when President Ronald Reagan had come to the track.
It has some tangible benefits, too — Almirola and the Richard Petty Motorsports squad are virtual locks for the Chase for the Sprint Cup, the first time the team has earned a spot in NASCAR's playoff round. With that comes lucrative sponsor bonuses and a slot in next year's Sprint All-Star Race. In other words, it's a big, big deal for all involved.
As much as anything, though, winning is the ultimate form of legitimacy for racers, proof positive that they belong here, deserve to be here and can compete effectively at a high level. Winning once doesn't mean RPM and Almirola can challenge the Jimmie Johnsons and the Matt Kenseths week in and week out, but it does change things considerably.
"If you look back at the history and Petty Enterprises, all the turmoil we've been through in the last seven, eight years and all that stuff, I never give up on the thing," said Petty. "So it was one of those deals that I said, 'Okay, if I keep working at it long enough, we're going to be able to overcome all this.'
"Just winning one race doesn't overcome it," Petty continued. "Don't get me wrong. But it puts you in a higher speed track, and you know you can do it. It proves that we can do it, the drivers know we can do it, and I think it's just going to make it that much easier to go from here — everybody has got to have a start, and I think this will get us started pretty good."
Considering some of the obstacles the team and its members have been through, this victory was indeed something special. At the end of 2008, Petty had to shut down Petty Enterprises, the team started by his late father, Lee Petty, in the 1940s, because of a lack of sponsorship.
Almirola, likewise, has had an uphill struggle. In a NASCAR Nationwide Series race at Milwaukee in 2007, he was leading the field in his Joe Gibbs Racing entry when he was ordered to pit and replaced by Denny Hamlin, who was late getting to the race from Sonoma, Calif., where the Sprint Cup teams were racing that weekend. Although Almirola was officially credited with the victory, he was furious and humiliated.
The following month, Almirola left JGR to become co-driver of the No. 1 Ginn Racing Chevrolet with Mark Martin. But when Ginn sold out to Dale Earnhardt Inc., who in turn sold out to Chip Ganassi, Almirola was the odd man out. In five seasons from 2007-2011, Almirola made just 35 Cup starts with only one top-10 finish, as his career appeared to hit a dead end. But Petty hired Almirola prior to the start of the 2012 season, and in two years with the team, Almirola finished a respectable 20th in points two years ago and 18th last year.
It hasn't been an easy journey for crew chief Owens, either. His father, Randy Owens, was the brother of Petty's wife, Lynda, who passed away earlier this year. By the time he was 19, Randy was working full time for Petty Enterprises and was married to his high school girlfriend and the father of two young boys.
But at Talladega in 1975, an air tank exploded in the pits, killing Randy, who had just turned 20.
Through all the struggles, the turmoil and tragedies, the No. 43 team and the people who work on it pushed forward, just because that's what racers do. And Sunday it paid off in a huge way.
"Our sponsors, U.S. Air Force and Smithfield Foods and all the brands that they have and STP and GoBowling.com, all those people put in a lot of money to sponsor our race car, and so now (we) have the opportunity not only to take them to Victory Lane but to be able to go and race for a championship and get that added exposure," said Almirola. "Because everybody knows that sits in here (the media room at the track), if you're not in the Chase during those 10 weeks, you don't even get talked about unless you're winning a race."
And suddenly, the problems the team has fought this year don't seem so bad.
"We were just talking in Victory Lane, we've been fretting over the fact that, man, if we wouldn't have wrecked here and if we wouldn't have wrecked here and if we wouldn't have wrecked here and we wouldn't have had this happen, we'd probably be like 11th or 12th in points," said Almirola after Sunday's race. "Well, you can't go back and you can't fix that, but this fixes everything."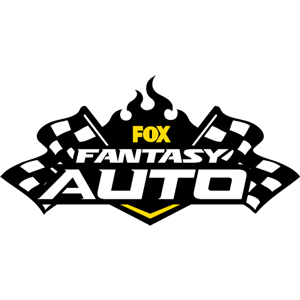 FOX Fantasy Auto Form a Racing Team, Compete for Prizes

Play Now!