Will Danica be in Super Bowl ad?
Is Danica Patrick being kicked to the curb by GoDaddy.com, or is this the company's most imaginative marketing ploy yet?
Go Daddy's parent company KKR & Co.'s enlisted Deutsch NY as its agency of record in June and announced on Thursday that the company will also produce its two 30-second 2013 Super Bowl ads.
But there's no mention of whether NASCAR's Patrick will remain the primary focus or even in the commercials at all. And with 2013 the final year of Go Daddy sponsorship with Patrick, it's unclear whether the world's largest domain and Web-hosting provider will remain in NASCAR at all.
"Do I hope I'll be in the new Go Daddy Super Bowl commercials? Absolutely," Patrick said in the release. "I don't think it would feel quite like a Super Bowl if we don't do the commercials again this year."
Go Daddy has featured a bevy of attractive, scantily clothed women – including Patrick – over the years to promote its product. However, Go Daddy Chief Marketing Officer Barb Rechterman, who has been with the company's founder Bob Parsons for more than a quarter century, said they're taking a different direction.
"We are doing something we've never done in a Super Bowl — we are repositioning sexy," Rechterman said. "The new sexy means success, ambition and drive and it can be achieved by using Go Daddy to grow your business. We think it's sexy to grow a business, to be your own boss and to make dreams come true online."
It remains unclear whether that "sexy" includes the 30-year-old racer who has appeared in 10 Super Bowl commercials since 2007 – more than any other celebrity since. Patrick reached the one-name status of simply being called Danica following her association with Go Daddy. In 2010, the Web-hosting provider offered Patrick exposure to millions of households worldwide through its Super Bowl ads making her one of the most visible athletes long before she made the move from IndyCar to NASCAR.
In the last three years, Patrick has run a limited schedule in the Nationwide Series – until this season. She is currently 10th in the points standings. She made her Sprint Cup debut this year with Stewart-Haas Racing and in seven starts, her best finish is 25th.
Parsons still supports Patrick, one of his original Go Daddy girls, but after selling his company last year, it's uncertain if he'll have a significant say in the marketing plans going forward.
"We have had measurable success with Danica, no doubt about it," Parsons said. "When you think about our new definition of 'sexy' as: success, ambition and a drive to succeed with an online presence … Danica certainly fits that bill."
In June, one of Patrick's representatives, Mark Dyer, senior vice president of IMG, said Go Daddy had "invested in a long-term development plan" for the driver. But if Patrick is not included in the company's most visible marketing campaign of the season, what does that say about the future of the relationship?
"Go Daddy bought into this plan three years ago and when they re-committed to Danica last year and we announced that she was going full-time to NASCAR," Dyer said at the time. "This was a mutual decision. It's what everyone wanted – to go forward."
But will they? Will Patrick continue to be the poster girl for Go Daddy after 2013? Stay tuned.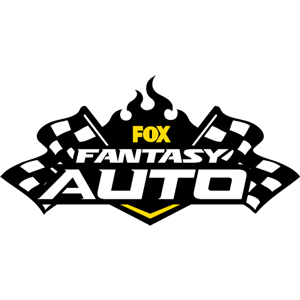 FOX Fantasy Auto Form a Racing Team, Compete for Prizes

Play Now!