History of the No. 34 in the NASCAR Sprint Cup Series
When you think of the No. 34, think quality, not quantity. In the truth, the No. 34 has one of the lowest victory totals in NASCAR Premier Series, visiting Victory Lane a scant four times, the most recent coming on Monday, when Chris Buescher won a fog-shortened race at Pocono.
But two of those four victories were among the most important in the entire history of the sport.
The first came in the inaugural race in the NASCAR Strictly Stock race at the old Charlotte Speedway dirt track on June 19, 1949.
Before a huge crowd, Glenn Dunaway won the Charlotte race, but his 1947 Ford failed post-race inspection. Team owner Hubert Westmoreland, a moonshiner, had installed illegal heavy-duty "bootlegger rear springs" designed to keep the rear-end up with a couple hundred gallons of 'shine in the trunk. Westmoreland subsequently sued NASCAR and lost.
With Dunaway disqualified, the race victory went to Jim Roper in the No. 34 Lincoln that he had borrowed from car dealer Millard Clothier and driven all the way from Kansas to Charlotte to race. Legend has it that Roper learned of the Charlotte race by reading about it in the comic strip, "The Adventures of Smilin' Jack." Roper would make just one other start in his NASCAR career.
The next victory for the No. 34 was just as historic and just as controversial, too.
On Dec. 1, 1963 at Speedway Park in Jacksonville, Florida, Wendell Scott became the first — and still the only — African-American driver to win a NASCAR Premier Series race.
But he wasn't given the trophy right away and wasn't allowed in Victory Lane for fear it might spark a riot if he were kissed — even on the cheek — by the white trophy girl. Eventually, though, Scott was recognized as the race winner and for his career he posted 20 top-five and 143 top-10 finishes in the No. 34.
What Scott accomplished in his career was nothing short of remarkable. Racing in the 1960s in the deeply segregated South, long before NASCAR become a national sport, Scott was practically a one-man show. He prepped his own cars, drove his own cars, was his own crew chief and much of the time his own pit crew. It was not unusual for Scott to pit mid-race, get out of his car and change all four of his tires himself, something unimaginable today.
"Not many people remember or probably will ever understand the challenges he went through to participate in the sport," said NASCAR vice chairman Mike Helton when Scott was elected to the NASCAR Hall of Fame in 2014. "His hurdles were taller and stronger and more significant."
After Scott's breakthrough victory, it would be nearly 50 years before the No. 34 visited Victory Lane again, and when it did, another well-respected underdog would triumph.
In May 2013, David Ragan shocked the racing-world under stormy and dark skies at Talladega Superspeedway. On the last lap of the race, Ragan got a tremendous push from his Front Row Motorsports teammate David Gilliland to score a stunning upset as the Davids finished 1-2 and beat the Goliaths on that day.
And then on Monday, Buescher, a 23-year-old rookie from Texas, gave Front Row its second victory.
The No. 34 by the numbers:
Races: 917
Wins: 4
Wins by driver: Jim Roper, 1; Wendell Scott, 1; David Ragan, 1; Chris Buescher, 1.
Top 5s: 31
Top 10s: 181
Poles: 2
Average finish: 20.56
Average start: 24.8
Laps led: 155
DNFs: 277
All stats from driveraverages.com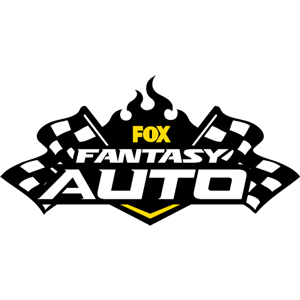 FOX Fantasy Auto Form a Racing Team, Compete for Prizes

Play Now!