How is Trevor Bayne not fully sponsored?
If we had one driver who slipped in on us Sunday at the end of the Las Vegas Motor Speedway race that deserved more coverage, it would have had to have been Trevor Bayne.
For most of the day, however, he was outside of the top 20 in the running order.
It's a tribute to him and the team, though. He kept his nose clean. He ran all day. The crew gave him good pit stops. Some other guys had problems along the way, so when the checkered flag was waving, there was Trevor bringing home a great ninth-place finish.
I hated that we didn't have a chance to talk about him more, but when you come down to a battle for the win with 10 laps to go, like we had with Tony Stewart and Jimmie Johnson, it's hard to go back and cover a guy just inside the top 10. You have to give Trevor credit, though, because last Sunday was probably his best run ever at a non-restrictor-plate track.
You also have to look at what he did in the Saturday race. While his teammate and defending Nationwide Series champion, Ricky Stenhouse Jr., won Saturday's race, Trevor brought his Ford home in fourth.
The sad part is here we are in Bristol for the race weekend and Bayne does not have sponsorship for our Sunday Sprint Cup race on FOX. That's scary. I mean we are at Bayne's home track and his Wood Brothers Racing team doesn't have a car entered. Together with Trevor, these guys won the 2011 Daytona 500 yet still have been unable to secure funding for sponsorship. He wasn't even in the Nationwide field until he was added to the race earlier this week.
He really has everything a sponsor is looking for. He's obviously in the history books as the youngest Daytona 500 winner. He's young, good-looking and very well-spoken for his age. All Trevor can do is continue to do what he's doing and hope that somewhere along the way a sponsor takes notice.
As everyone knows, the Wood Brothers are not running a full-time schedule again. They are only running select races when funding is secured. It has to be a concern, though, when an organization like Roush Fenway Racing is also unable to find funding to at least allow him to run full time in the Nationwide Series and try to win the championship.
Make no mistake, our sport needs Trevor Bayne running in both series. Here's hoping that some organization will come along and realize what a diamond they have at their fingertips.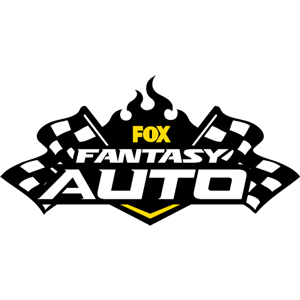 FOX Fantasy Auto Form a Racing Team, Compete for Prizes

Play Now!