On the go: Busch's Indy 500/Coke 600 double begins in earnest
Kurt Busch gets the first taste of what doing the Indianapolis 500/Coca-Cola 600 double will be like Saturday, when he will have his first serious two-race commute.
Busch was in Indianapolis Saturday afternoon, where he's been participating in the first of two days of qualifying for the Indianapolis 500. The NASCAR veteran made his first qualifying run with a four-lap average of 229.256 miles per hour in his Andretti Autosport entry.
A second run yielded a four-lap average of 229.960 mph for Busch.
Saturday's qualifying determines who makes the top 30 in the race; a second round of qualifying on Sunday will set the final 33-car starting order.
Per the schedule provided by Busch's girlfriend Patricia Driscoll, at approximately 3:40 p.m. ET, Busch was scheduled to take a golf cart at the track to the Indianapolis Motor Speedway helipad.
From there, he will take a helicopter at 3:45 p.m. to the local airport, where he will depart 15 minutes later, landing at Concord (N.C.) Regional Airport at 5 p.m. Another helicopter will bring Busch to the infield of Charlotte Motor Speedway at 5:15 p.m., 15 minutes in advance of the drivers' meeting for Saturday night's Sprint All-Star Race.
All-star qualifying begins at 7:10 p.m., with Busch rolling off 18th in his No. 41 Stewart-Haas Racing Chevrolet SS. The race is scheduled to start at 9:10 p.m. ET.
Sunday morning, Busch will be picked up at 6:40 a.m. ET outside his motorcoach in the CMS infield. Then he'll take a helicopter to the Concord airport, departing at 7 a.m. for the one-hour flight to Indy. There is a one-hour practice session Sunday from 8:30-9:30 a.m. ET with three qualifying sessions later, based on speeds set on Saturday.
Tony Stewart, the only driver to ever run all 1,100 miles in the double and the co-owner of Stewart-Haas Racing, the NASCAR team Busch drives for, thinks Busch will do very well next weekend.
Stewart came up through the IndyCar ranks, while Busch will make his first IndyCar start in the 500.
"It's going to be different because he's never raced one," Stewart said of Busch's attempt at the double vs. Stewart's own. "He's with a great team, though, and he's with great people. (Andretti Autosport owner) Michael Andretti is definitely a great choice to be with. Michael, being a driver and having run the 500, his experiences there are going to help Kurt during the month because Michael can spend a lot of time with him and walk him through what he has to focus on. He's a great owner and he was a great driver.
"So, that's going to be a big asset for Kurt to have Michael there and Michael being able to coach him along and keep him abreast of what he needs to look for each time he's on the racetrack."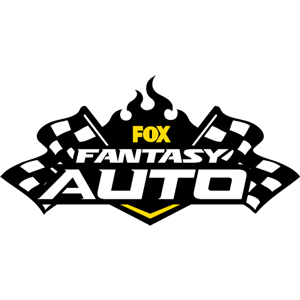 FOX Fantasy Auto Form a Racing Team, Compete for Prizes

Play Now!