Stewart Stays Hot At Michigan
It was less than a month ago when SHR co-owner/driver Tony Stewart seemed to be in deep trouble. Heading into the Coca-Cola 600 at Charlotte Motor Speedway over Memorial Day weekend, Stewart was riding a streak of 10 races in row where he hadn't finished better than 15th. Worse yet, he was mired in 21st place in the points, not at all where the three-time NASCAR Sprint Cup Series champion expected to be.
But with his fifth-place run in Sunday's Quicken Loans 400 at Michigan International Speedway, Stewart earned his third consecutive top-five finish. And in the last four races starting with Charlotte, Stewart has one race victory, three top fives and an average finish of 4.25. More importantly, he's climbed all the way to 10th in points. Clearly, performance is trending in the right direction for Stewart.
Stewart's teammates had decent runs at Michigan, too. Danica Patrick finished 13th, her best run since coming home 12th at Martinsville in the spring, and Ryan Newman had a strong afternoon going until he bounced off the wall. Still Newman ended the day a respectable 18th. Add it all up and it was a good day for SHR.
Like race-winner Greg Biffle, Stewart benefitted from the woes of others in the race. The timing of the race's final caution on Lap 168 worked in Stewart's favor because several lead-lap cars ahead of him had pitted right before the yellow came out for Jamie McMurray's cut tire.
And Stewart picked up two more spots in the closing laps when Jimmie Johnson blew a tire and Brad Keselowski ran out of gas.
But, hey, a top five is a top five, no matter how it's earned.
"I think we definitely got a lot of luck there at the end, but we'll definitely take it for sure because we haven't had much to this point in the year," said Stewart. "The caution came out after some guys had pitted, and that put them at the back of the lead lap. We got a really good restart and got up to fourth there, then fell back to fifth, or back to seventh or whatever it was, and Jimmie (Johnson) had his problem. And Brad (Keselowski) ran out of fuel, so we got a couple of spots there at the end because of that."
Considering that Stewart came home fifth in a backup car — he wrecked the primary on Friday during practice — Stewart was pleased.
"Definitely proud of the effort this week," Stewart said. "I thought our guys did a good job. We weren't very good all weekend. I made a mistake on Friday and crashed the primary car on Friday, so this team had to work hard and do a lot to get us where we are today."
Patrick was happy as well.
"At the end of the race the last run was the best run I felt as far as the balance of the car, which I was surprised because we had fallen off a little bit at the end of the run before," she said. "We had only taken right-side tires again for a second time."
For Patrick, who hadn't finished better than 24th in her last eight races, the run was a welcome relief.
"It's nice to just get a decent finish for the team and for GoDaddy," she said. "It's been rough going since Martinsville. This will hopefully get everyone's head up a little bit and we will go on. I think we have been strong lately. We just needed to have days like today where we finished it off."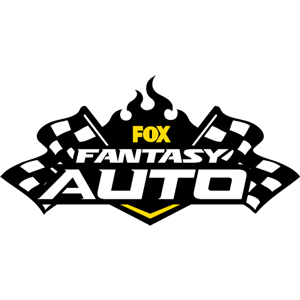 FOX Fantasy Auto
Form a Racing Team, Compete for Prizes
Play Now!