Eury Sr. steps down at JRM
Tony Eury Sr. has stepped down from his role as competition director at JR Motorsports.
The former crew chief, affectionately known as "Pops," led drivers to a combined 55 NASCAR wins between the Nationwide and Sprint Cup series during the past 28 years. Eury joined JRM in 2007 and was named competition director of JR Motorsports five seasons ago. Since then, the company has collected nine wins, most recently with Jamie McMurray two years ago.
"The conversation Tony Sr. and I had was one of the most difficult I've ever been a part of," Kelley Earnhardt Miller, general manager of JR Motorsports, said in a release. "I believe Tony Sr.'s passion for the sport is exceeded only by his yearning to excel in it, and that itself became the issue that both he and I struggled with. At JR Motorsports, we do this to win races and compete for championships, and lately we have not met that standard. Being the competitor that Tony Sr. is, I know that bothers him more than anyone."
Eury Sr. was replaced by crew chief Bruce Cook on the No. 88 Chevrolet with driver Cole Whitt in April. Whitt is seventh in the points standings. Eury has since worked with the No. 5 team piloted by co-owner Dale Earnhardt Jr. and Ron Fellows.
"I want what's best for Dale Jr., Kelley, (co-owner) Tony (Eury) Jr., and all those employees. I really do," Eury Sr. said. "We accomplished a lot in a short time, and nobody is prouder of that than I am. I'm not sure what's next for me, and I'm not sure I'm in a hurry to find out."
Prior to his service at JRM, Eury was one of the founding members at Dale Earnhardt Inc. In his 21 seasons at DEI, Eury won two Nationwide Series titles with his nephew Dale Jr. in 1998 and 1999. Eury Sr. was the second employee hired by Dale Earnhardt Sr. at the company.
"I can't think of anyone who has impacted my career and development as a driver more than Tony Sr.," Earnhardt Jr. said. "I know my dad ultimately put me in the Nationwide Series car back in the '90s, but Tony Sr. was the one who convinced him to do it. He was with me through two Nationwide Series championships and five full seasons as a Cup driver. We won a lot of races together, and as much as he impacted my career as a race car driver, he means more to me on a personal level. He's done a lot for this organization, and I thank him for it."
While Eury was expected to retire at year's end, his inability to embrace new technology coming from Hendrick Motorsports might have hastened his departure.
"At the end of the day, it's all about performance," said Eury Jr., co-owner and crew chief for the No. 7 team and driver Danica Patrick. "I honestly thought he would be there until the place closed down, but things don't happen the way you plan it all the time."
Sources tell FOXSports.com that a successor will be named next week. One name mentioned is Larry Carter, a former veteran crew chief who has hired by Hendrick Motorsports in January to work on special projects.
Given the economic situation and the sponsor well drying up, Eury Jr. believes the quick fix is to hire drivers from the Sprint Cup Series. The eight of JRM's wins were earned by current or future Cup drivers.
"If you're going to run in the top 10 in this series over here, then you go and get a Cup driver and you come over here and run in the top five all day," Eury Jr. said. "Very seldom do you find a Ricky Stenhouse (Jr.) or a Brad Keselowski to come in here instead.
"I think our company is built off of getting rookies and trying to do the best we can with them, but the way the economy and the sport has gone, if you're going to run up front and win races, then you have to step up to the plate, get you a Cup guy and spend the money. They're going to (have to) pay for it, that's for sure."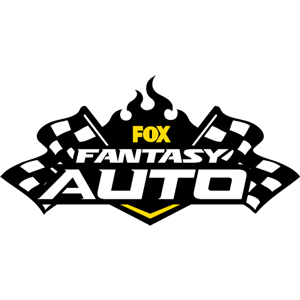 FOX Fantasy Auto
Form a Racing Team, Compete for Prizes
Play Now!