Texas impresses NASCAR drivers in first race on new surface
FORT WORTH, Texas — The first Monster Energy NASCAR Cup Series race at the "new" Texas Motor Speedway is in the books.
And just what did the competitors think of the newly repaved, reconfigured 1.5-mile track, where the banking was reduced and the track widened in Turns 1 and 2?
It depends, really, on who you ask – and where they finished in Sunday's O'Reilly Auto Parts 500. But the consensus seemed to overwhelmingly be a huge thumbs-up after many had expected a whole lot more wrecks.
Several of even the best drivers the sport has to offer – including eventual race winner Jimmie Johnson – had feared the worst after encountering trouble keeping their cars under them during practice sessions and qualifying prior to the actual race.
But it was a relatively clean event on Sunday.
"I think the racing was better than it could have been," said Kevin Harvick, who started from the pole and finished fourth in his No. 4 Stewart-Haas Racing Ford. "The track did a great job getting the racetrack ready. It could have been like it was all day Friday, but we were able to get that second groove coming in."
Martin Truex Jr., who finished eighth in his No. 78 Furniture Row Racing Toyota, seemed a bit less impressed.
"The track was really, really difficult and the tires were definitely a challenge," Truex said. "It seemed like every time we put a set on, the car was a little different."
But Chase Elliott, who finished ninth in his No. 24 Hendrick Motorsports Chevy, said he had expected far more trouble than he and the rest of the drivers encountered.
"It actually became pretty racy as the day went on," Elliott said. "I was surprised. Hopefully, that's a good sign."
Winning crew chief Chad Knaus applauded the efforts of TMS track officials, who worked through much of Saturday night and again very early Sunday morning to try to get additional rubber worked into the track.
"I was very impressed with the way the racetrack began to take rubber," Knaus said. "I was very impressed with the way NASCAR and everybody here at Texas Motor Speedway worked throughout the course of the night to get the groove widened out, and the track got pretty racy there at the end.
"I think we saw some guys on the outside be able to maintain their position or even take the lead on restarts there toward the middle portion of the race and then to the end."
Naturally, Johnson was fine with the track's new feel and look after notching his record seventh career win at the facility. And he said it's only going to get better over time.
"I think it's going to be really fun when it widens out," Johnson said. "I don't know why it was as difficult to create multiple lanes as it was. They had the Tire Monster (rubber-laying machine) running again (Saturday) night, and we still never really got that second lane in.
"It was drivable finally, kind of midway point of the race on, but I'm really excited for when we come back and we actually run the middle to the high side in 1 and 2. The way we turn into Turn 1 right now, it's so different than it's ever been here, and I think it's really the slowest way around here now.
"Once we can run the second to third lane, I think we can come close to running wide open around 1 and 2. … I think the track will change a lot in the next four to six trips that we come here, and it's only going to get better."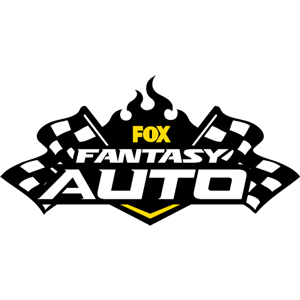 FOX Fantasy Auto
Form a Racing Team, Compete for Prizes
Play Now!